« Pre Game of Thrones and Mad Men Sunday Night Specific Content Thread
|
Main
|
Famous court cases: Lotus Dev. Corp. v. Borland Int'l, Inc [Purp] »
May 05, 2013
Overnight Open Thread (5-5-2013)
OMFG John Maynard Keynes Was The Ghey!
And apparently even remarking upon this and noting that it might have influenced his economic theories is now something just short of a legal hate crime. Tom Kostigen of the Financial Advisor positively gets the vapors over Niall Ferguson's recent comments to a conference of financial advisors:
Ferguson responded to a question about Keynes' famous philosophy of self-interest versus the economic philosophy of Edmund Burke, who believed there was a social contract among the living, as well as the dead. Ferguson asked the audience how many children Keynes had. He explained that Keynes had none because he was a homosexual and was married to a ballerina, with whom he likely talked of "poetry" rather than procreated. . . . Ferguson . . . says it's only logical that Keynes would take this selfish worldview because he was an "effete" member of society. . . .

...This takes gay-bashing to new heights. It even perversely pins the full weight of the financial crisis on the gay community and the barren.

Not only is this intellectually void, it's mad. And anyone with a moral conscience should be outraged. It is one thing to take issue with a society fueled by self interest and one fueled by a larger ethic. But it's entirely vulgar to make this argument about sexual preference -- and to do so glibly.
Kostigen doesn't provide any actual quotes but needless to say Ferguson has been reduced to abject apology in order to keep the PC police at bay.
But Jonah Goldberg points out that this has been a criticism of Keynes in academia going back decades (and that Keynes more or less described himself as a Bloomsbury aesthete):
In fact, something of the "soul" of Bloomsbury penetrated even into Keynes's economic theories. There is a discernible affinity between the Bloomsbury ethos, which put a premium on immediate and present satisfactions, and Keynesian economics, which is based entirely on the short run and precludes any long-term judgments. (Keynes's famous remark. "In the long run we are all dead," also has an obvious connection with his homosexuality - what Schumpeter delicately referred to as his "childless vision.") The same ethos is reflected in the Keynesian doctrine that consumption rather than saving is the source of economic growth - indeed, that thrift is economically and socially harmful. In The Economic Consequences of the Peace, written long before The General Theory, Keynes ridiculed the "virtue" of saving. The capitalists, he said, deluded the working classes into thinking that their interests were best served by saving rather than consuming. This delusion was part of the age-old Puritan fallacy.
But to repeat this observation today is now "gay bashing".
And Mark Steyn who's a well known Keynesian 'basher' and actually met some of the Bloomsbury Group weighs in here.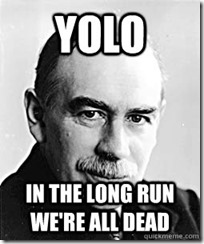 USAF Hypersonic Scramjet Successfully Scrams
Fourth time's a charm.
The final flight of the X-51A Waverider test program has accomplished a breakthrough in the development of flight reaching Mach 5.1 over the Pacific Ocean . . ."It was a full mission success," said Charlie Brink, X-51A program manager for the Air Force Research Laboratory Aerospace Systems Directorate. The cruiser traveled over 230 nautical miles in just over six minutes over the Point Mugu Naval Air Warfare Center Sea Range. It was the longest of the four X-51A test flights and the longest air-breathing hypersonic flight ever. . . This was the last of four test vehicles originally conceived when the $300 million technology demonstration program began in 2004. The program objective was to prove the viability of air-breathing, high-speed scramjet propulsion. The X-51A is unique primarily due to its use of a hydrocarbon fuel in its supersonic combustion ramjet, or Scramjet, engine. . . The use of logistically supportable hydrocarbon fuel is widely considered vital for the practical application of hypersonic flight.
In case you're not sure what a scramjet is:
A scramjet (supersonic combustion ramjet) is a variant of a ramjet airbreathing jet engine in which combustion takes place in supersonic airflow. As in ramjets, a scramjet relies on high vehicle speed to forcefully compress and decelerate the incoming air before combustion (hence ramjet), but whereas a ramjet decelerates the air to subsonic velocities before combustion, airflow in a scramjet is supersonic throughout the entire engine. This allows the scramjet to operate efficiently at extremely high speeds: theoretical projections place the top speed of a scramjet between Mach 12 (9,100 mph; 15,000 km/h) and Mach 24 (18,000 mph; 29,000 km/h)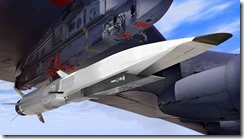 Meet the Liberator: The World's First 3D Printed Gun
Like its namesake it's really only capable of shooting a few rounds. But it's a gun and that may be all you need.
The 3D printed gun, called 'The Liberator', was made by Cody Wilson, the 25-year-old University of Texas law student who was the star of Motherboard's documentary Click. Print. Gun. Wilson has built the prototype weapon above and plans to release the CAD files for the gun next week to the public. Basically, anyone will then be able to print the weapon with no background checks or serial numbers.

...Forbes says that the Liberator is made from sixteen different pieces and uses interchangeable barrels for different calibers. All those pieces are made from ABS plastic and formed from a Stratasys Dimension SST printer. The gun also uses a nail to act as its firing pin and Wilson added a six ounce piece of steel to the gun so it can be recognized by metal detectors.
But of course the metal pin and piece of steel can be replaced/omitted by those printing their own.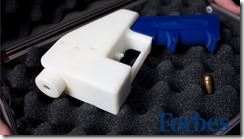 It Turns Out That Money Can Buy Happiness
Since the publication of the "Easterlin paradox" in 1974, researchers from around the globe have been trying to prove whether or not a person's net worth correlates with how happy they are. In 2008, Betsey Stevenson and Justin Wolfers found a logarithmic correlation between one's income and life satisfaction. The research duo published a new paper last month to reveal that this correlation has held up through recessions, with people in 25 countries reporting higher life satisfaction with higher pay.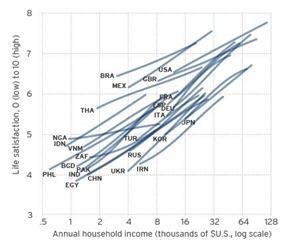 There have already been a few updates in the last 60+ years such as the AK-74 and AK-100.
The new platform model is designated the Kalashnikov AK-12 ("Avtomat Kalashnikova, 2012" ) and is produced in the famed Izhmash factory, which was formed by decree of Tsar Alexander I in 1807 and produced the original line of Kalashnikovs. Russian authorities plan to phase out the existing AK-74M and AK-100 lines in favor of the AK-12, should it pass acceptance testing later this year. Development on the AK-12 began prior to 2010 but it wasn't until May of that year that the Russian Defence Ministry announced the existence of the project and that initial testing would begin in 2011.
One of biggest differences will be that the AK-12 will mostly NATO-compatible.
The new AK-12 will feature nearly two dozen design improvements over its predecessor while retaining the rifle's versatility and reliability. It will be available to military forces in both light and heavy versions. The Light variant will be able to fire 5.45x39, 5.56x45, 6.5 Grendel and 7.62x39 rounds while the Heavy version will shoot 7.62×51 NATO rounds. Both variants will feature three select-firing modes similar to the American M-16-single shot, three round burst, full auto-rather than the AK's binary semi- or full-auto options. What's more, the old right-handed fire-select switch has been replaced with an ambidextrous selector lever.

The muzzle has also been redesigned to fire 22mm NATO-standard barrel-mounted grenades rather than the 40 mm GP-25 grenades utilized by the AK-47. In addition, improved rifling has reportedly improved the new model's accuracy from the older's rating of "good enough".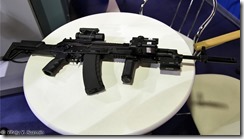 Between 1968 and 1973, somebody hijacked a commercial airliner nearly every week.
And some of the comments are pretty funny:
I remember those days. They all went to Cuba it seemed. As a precocious 3rd grader, I tried to hijack our schoolbus to have it go to Cuba. The driver wasn't having it.
Air India Pilots Leave Autopilot and Flight Attendants In Charge During Nap
And their scheme would have worked except for those meddling flight attendants who accidentally turned off the autopilot.
Two pilots have been suspended from an airline after they allegedly left an Airbus carrying 166 passengers on autopilot and air hostesses in charge while they slept in business class.

The Air India flight was travelling from Bangkok to New Delhi when both the co-pilot and the pilot left the cockpit after having spent some time instructing two flight attendants how to fly.

But the pair had to rush back and seize the controls of the A-320 after one of them accidentally turned off the autopilot setting, sources said.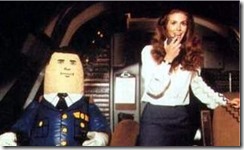 Antibiotic Protects Men from Beautiful Women
Japanese researchers recruited about 100 men to play a trust game using photographs of women. In the game, each man was given 1300 Yen (approx. $13) and asked to rate the attractiveness of each woman as well as how much money they would give them in the trust game. The men were told that the amount of money given would be tripled, and the woman could then choose how to split the money between herself and the man. Unbeknownst to the men, every woman had already chosen in advance to take all of the money, completely stiffing the man. In other words, every woman was a potential "honey trap."

Prior to the experiment, the men were given either placebo or minocycline. The men who took minocycline were immune to the seductive allure of the honey traps.
Why take chances? Build up your tolerance by regularly playing with beautiful women and then take some minocycline prophylactically.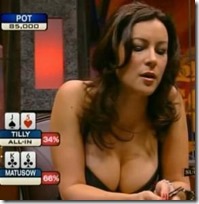 Apparently the quest for a certain look and cosmetic surgery guarantees that the winner from these 20 contestants will look like this.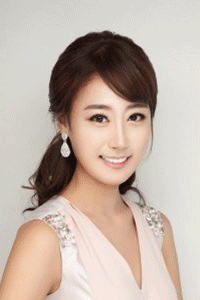 Weekly AoSHQ Commenter Standings
Top 10 commenters:
1 [823 comments] 'sven10077@sven10077' [115.45 posts/day = cry for help]
2 [470 comments] 'EC'
3 [408 comments] 'Anna Puma (+SmuD)'
4 [407 comments] 'Niedermeyer's Dead Horse'
5 [405 comments] 'Oldsailors Poet is no longer shamelessly hawking his book Amy Lynn available on amazon.'
6 [376 comments] 'thunderb'
7 [348 comments] 'soothsayer'
8 [285 comments] 'Tobacco Road'
9 [285 comments] 'Jane D'oh'
10 [271 comments] 'willow'
Top 10 sockpuppeteers:
1 [54 names] 'Cicero (@cicero)' [7.58 unique names/day]
2 [50 names] 'The Political Hat'
3 [49 names] 'William Randolph Hearst'
4 [38 names] 'andycanuck'
5 [32 names] 'Romeo13'
6 [31 names] 'zsasz'
7 [31 names] 'Truck Monkey'
8 [27 names] 'Dang'
9 [24 names] 'Buzzsaw90'
10 [24 names] 'T. Hunter - let it burn'
The group. Yeah.
Where it's at - the Twitter
Tonight's post brought to you by barely even a sub-text: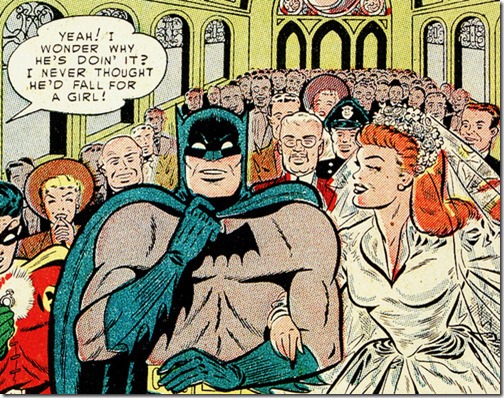 Notice: Posted by permission of AceCorp LLC. Please e-mail overnight open thread tips to maetenloch at gmail. Otherwise send tips to Ace.

posted by Maetenloch at
10:07 PM
|
Access Comments