« Sources: Boston Bombers Originally Planned July 4 Bombing
|
Main
|
Top Headline Comments 5-3-12 »
May 02, 2013
Overnight Open Thread (5-2-2013) - Clearing the Spindle Edition
Because right this moment is as good a time as any.
You Are All Going To Be Reported
And I think you can guess why.
The Great 'One in Four' College Rape Lie
Best and Brightest: America's Favorite Retard Uncle Makes Deliverance Jokes at Domestic Abuse Dinner
Miltown: The First Fashionable Psychiatric Drug
Slate: Online Sales (But Not Catalog Sales) Are Unfair To Brick and Mortar Stores
The Last Office Taboo For Women
The Latest Sin in Academia: "Doubt Mongering."
"Hated For Being Beautiful" Writer Now Says Husbands Should Divorce Wives Who Get Fat
Heh: Personal photos helped solve the Boston Marathon case, so cameras will be banned at Kentucky Derby for security reasons.
Great Marketing Failures: New Coke
Rabbi Yisrael Meir Lau - The Youngest Prisoner in Buchenwald
At just 8 years old when liberated he was the youngest survivor of Buchenwald.
Naftali [his older brother] smuggled him into the Buchenwald labor camp since a child his age would have been exterminated on the spot if discovered. Rabbi Lau thus became the youngest and smallest inmate in the camp. His survival over the next year was largely due to Naftali's constant self sacrifice and protection.

A short time after entering a labor camp in Czestochowa, the Gestapo Commander noticed that there were a large number of children in the camp. He rounded them up, explaining that they were unnecessary for the German war effort and therefore expendable. Realizing that the end of their life was near, little Lulek stood up tall and made the first speech in his long oratorical career. "It is a mistake to think that we are useless," he said in Polish. He went on to describe how he had worked 12 hour shifts delivering water to the glass factory workers when he was only six years old. "Therefore, you cannot say that we lack working potential," he concluded. Together with a bribe, the speech saved his life and the lives of the other children-at least for the moment.
In 1945 the guards fled and men in strange uniforms appeared.
Rabbi Herschel Schacter, the chaplain of the U.S. Third Army, climbed off his jeep to examine the carnage and destruction that the Nazis left behind with their last remaining bullets. Suddenly he caught sight of the boy hiding behind the dead. Shocked to see a sign of life there, let alone a Jewish child, he picked Lulek up and hugged him tightly in a warm embrace, while tears of sadness and joy poured from his eyes.

"How old are you my son," he asked in Yiddish, from behind his tears.
"What difference does it make how old I am?" Lau responded suspiciously. "Anyway, I'm older than you."
"Why do you think that you're older than I am?" Rabbi Schacter asked, now smiling.
"Because you laugh and cry like a child," Lau replied. "I haven't laughed for longer than I can remember and I can't even cry anymore. So which one of us is older?"
Rabbi Schacter died last month at the age of 95.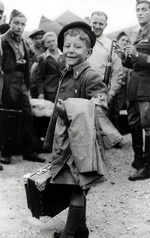 Yahoo group. That is all.
And my Twitter spew.
Tonight's post brought to you by unmasking: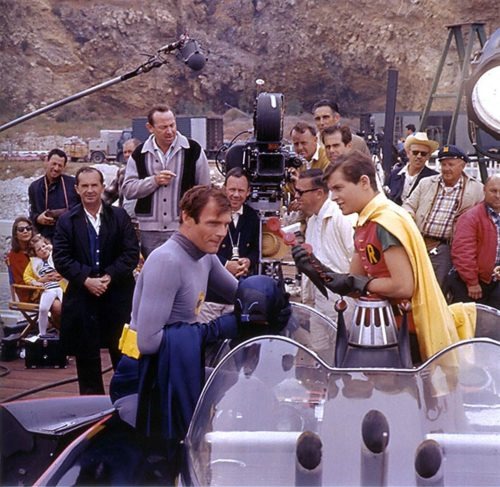 Notice: Posted by permission of AceCorp LLC. Please e-mail overnight open thread tips plus $1 for S&H to maetenloch at gmail. Otherwise send your scraps to BizarroAce.

posted by Maetenloch at
08:36 PM
|
Access Comments