« Female DNA Found on Boston Marathon Bomb Components
|
Main
|
Top Headline Comments 4-30-13 »
April 29, 2013
Overnight Open Thread 4/29/13 (tmi3rd)
Good evening, Morons and Moronettes. Maetenloch is on hobo-assassination assignment, so I've been given the duty for this evening. Let's begin: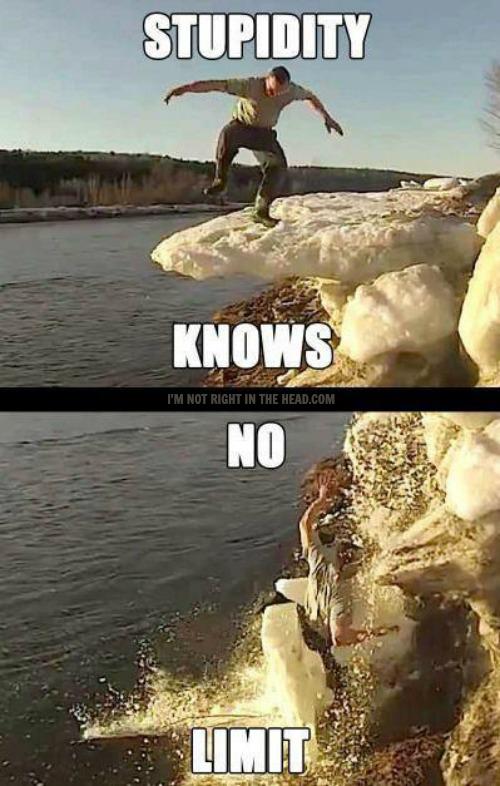 Tonight's musical inspiration comes courtesy of our good friend Logprof, who sent me this:

And this is just insane: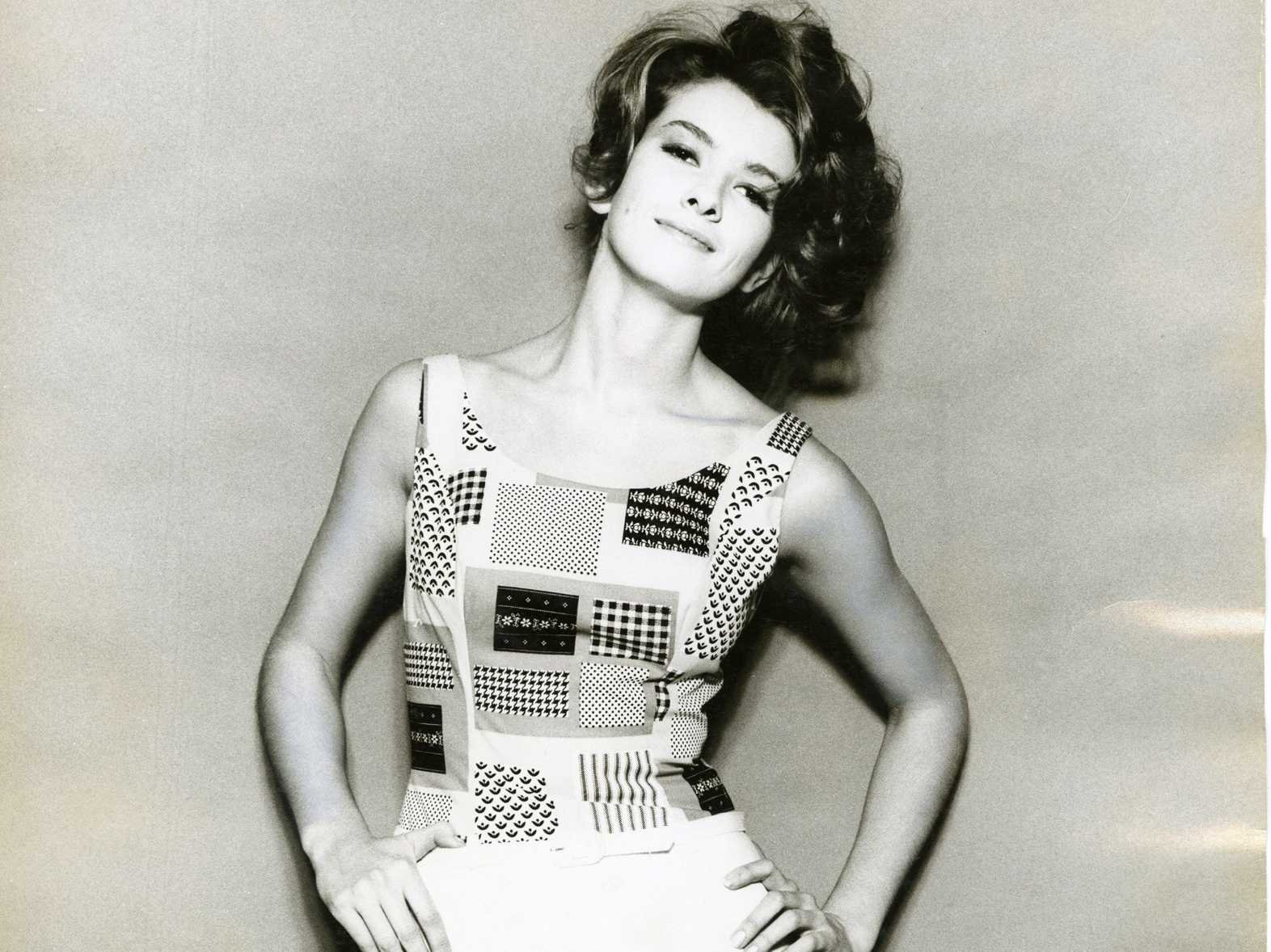 Yeah, believe it or not. Check it out. Thanks to Drew M.
Spotlight On Moron Blogs
So now would be a good time to pimp Moron Toby's blog, Real Dumbass News. His latest offering is a particularly good one, "Restaurant Gets Lousy Review; Restaurant Owner Starts Porn Site Under Reviewer's Name!" You can follow him on social media from this link.

As ever, please visit our friends at Jammie Wearing Fool, DoublePlusUndead, Nice Deb, The Hostages, and the myriad of others at the Moronosphere News Network (largely linked at many of these sites).


Sports News

As many of you are aware, the Stanley Cup Playoffs begin on Wednesday, and you will likely see some traffic from Drew M. and from me as we make our way through to the finals. Congratulations are in order for Drew's New York Rangers and to pastafarian's Detroit Red Wings for getting in... my Nashville Predators had a pretty rough year, and I'll be watching as a detached observer. At first blush, the Pittsburgh Penguins and Chicago Blackhawks have been very consistent this year, and we've seen a return to relevance by the Toronto Maple Leafs and Minnesota Wild.

A stick-tap is in order for the Columbus Blue Jackets and Winnipeg Jets, who just barely missed the playoffs. Both franchises have perennially struggled, but their fan bases keep hanging in there. One would expect that the future is bright in both cities.

Obviously, the NBA playoffs are well underway as well, and it looks as though the first round is playing out as expected. Since I try to stick to talking about things I have some knowledge about, that's the best I can offer in terms of analysis.

Finally...
Lingerie firm launches women's underwear for men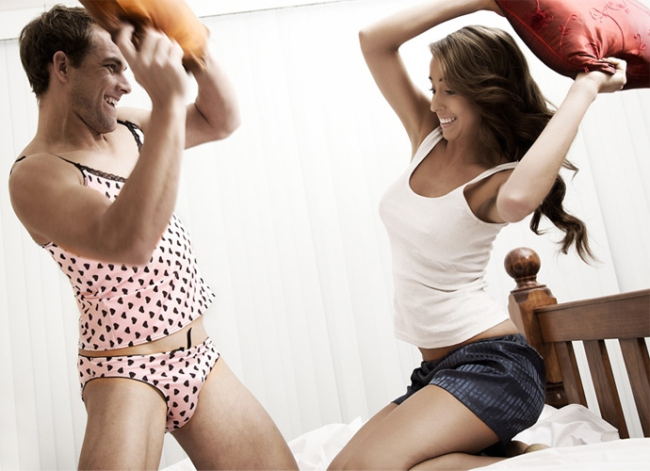 And the company are keen to stress the garments are not just for gay men.

They added: 'We provide our lingerie for guys.

'We are not concerned if you are gay, straight, vegetarian, republican, anglican, martian or any other persuasion.

'We just design and manufacture attractive luxury underwear for men.'
Ah. I'm sure everyone here will be racing out to buy some. Thanks (I think) to Jammie Wearing Fool.

With that happy thought in mind,you can find me on Twitter, presumably to yell at me for scarring your eyes with that.

Y'know, on second thought, I can't leave it like that in good conscience. Let me set it right... Hannah Davis (the DirecTV Genie) sounds like a winner...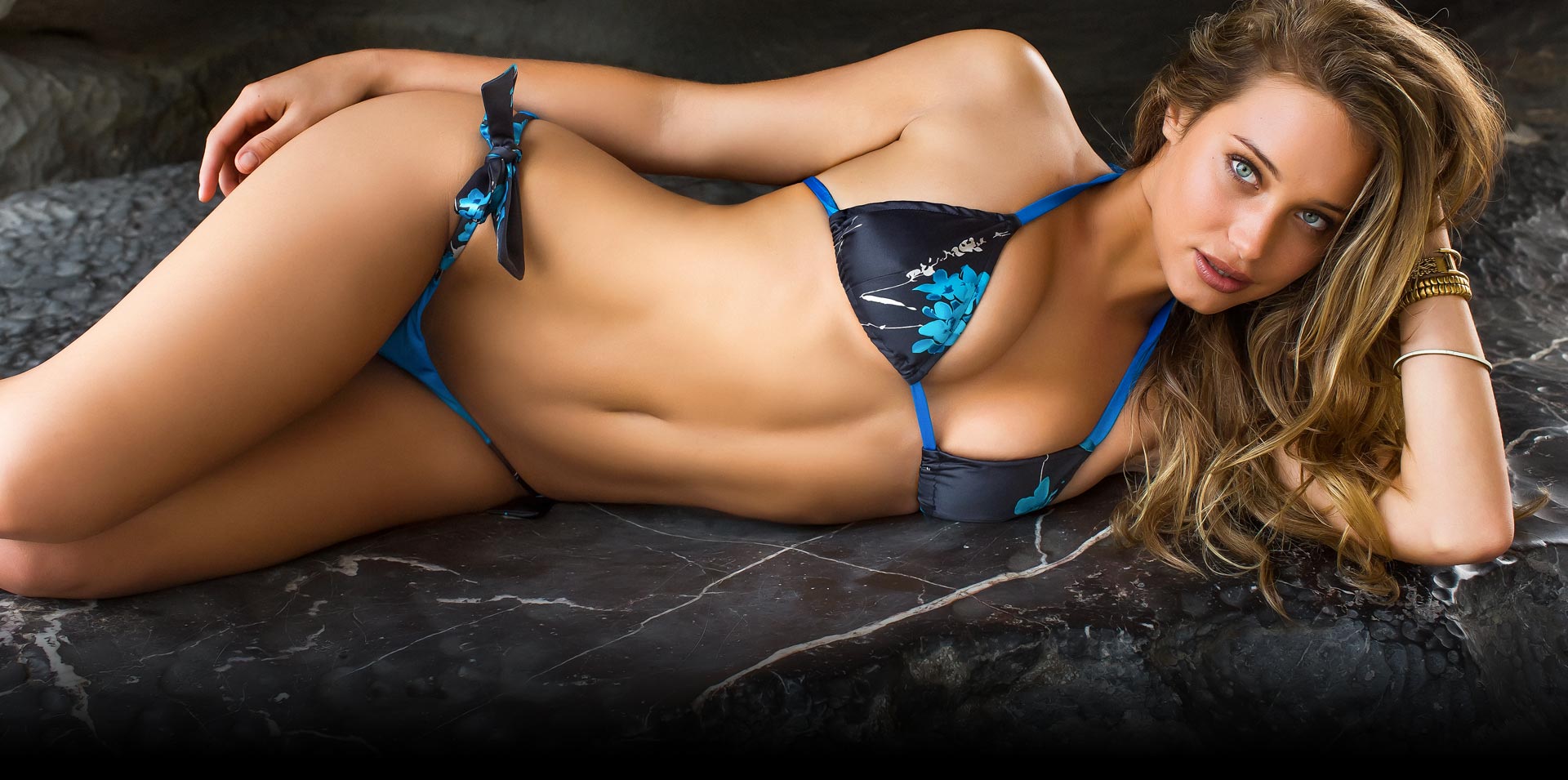 Okay, y'all have fun now, and everyone stay safe. Thanks for reading!

-tmi3rd

posted by Open Blogger at
10:00 PM
|
Access Comments