« Walter Russell Mead: Maureen Dowd is a Gentry-Liberal Biithering Idiot
|
Main
|
"The Defense Rests:" Gosnell Case Sent to Jury For Verdict »
April 24, 2013
Federal Judge Rules That Napolitano Does Not Have Self-Proclaimed "Discretion" To Refuse to Deport Illegal Immigrants;
Instructs Her to Follow the Duly-Passed and Controlling Law of the United States
As Obama finds less political support for his agenda and less time to pass it, he will, being a thoughtless thug with no regard for American constitutionalism, history, or values, resort to claiming a broad array of heretofore unknown executive powers to recreate the law to his liking.
This ruling is important not just as regards the instant case -- and that is important in itself -- but as a shot across the bow of the USS Obama's damn-the-torpedoes mad charge against the constitutional basis of the nation.
Homeland Security (DHS) Secretary Janet Napolitano does not have the authority to refuse to enforce laws that require illegal immigrants to face deportation, according to the federal judge hearing the Immigration and Customs Enforcement union's lawsuit against DHS.

"The court finds that DHS does not have discretion to refuse to initiate removal proceedings [when the law requires it]," U.S. District Judge Reed O'Connor said today, per Business Week. O'Connor asked DHS and the ICE union to offer additional arguments before he makes a final ruling on the legality of President Obama's "deferred action on childhood arrivals" (DACA) program, which invoked prosecutorial discretion as a means of allowing people to stay in the country if they would have qualified for amnesty under the DREAM Act, which never passed through Congress.
Click the link for more: It was only yesterday Napolitano scolded the ICE union over its suit against her. (They sued because they were being ordered to break the law.) Napolitano answered a question about this from Jeff Sessions snittily, insisting the union members had to "follow the law" -- by which she means "follow the illegal executive order I have issued, claiming the power to violate the law per my own whim."
If the Cosby Kids had written this opinion, they would have written that Janet Napolitano is like Anthony Weiner on a lonely Friday night -- "No discretion."
Oh, and Nigel Tufnel just called the opinion "sexy" but I think he meant "sexist."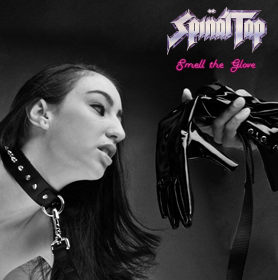 Thanks to pat.