« Sunday Morning Open Thread
|
Main
|
Jita Burns, Electric Boogaloo (Gaming Thread!) (Also Open) »
April 21, 2013
Sunday Morning Book Thread 04-21-2013: Miscellaneous Observations [OregonMuse]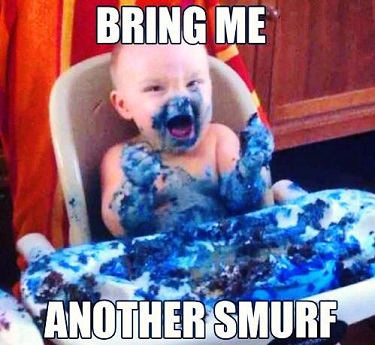 AlextheChick: The Early Years

Good morning morons and moronettes and welcome to the randomly scattered, yet with deeper, hidden patterns Sunday Morning Book Thread here at the award-winning AoSHQ.
I don't have a big 'theme' for the book thread this time, so here are some random, book-related items that have been knocking around inside my head this week.

On the Reading of Exhausting Books
In the comments of last week's thread, Molly k. wrote:
I had been thinking about Gulag Archipelago since the day it was featured in the "reading part" of the thread. I found a used copy on Ebay and it showed up yesterday. I got through the first 40 pages last night before I fell asleep. It has potential I think but it's a slow read. The writing in the book I got is so small I almost need a magnifier to read it.
I wanted to reply to this last week, but since I am still unable to post a comment, I couldn't. So I hope Molly is here to read this. Here is what I say about that: Yes, I agree. Archipelago a slow read, and can be very tedious. At least, parts of it. For example, in the chapter on getting arrested by the commie authorities, Solzhenitsyn goes into mind-numbing detail concerning who got arrested, when they got arrested, how they got arrested, what sorts of arrests characterized different years of the post-tsarist, commie era, interspersed with eyewitness accounts of atrocities committed by the authorities, and also some of Solzhenitsyn's biographical details. This last bit is important. You can skim through much of this stuff if you like, but be careful, because without warning, Solzhenitsyn will suddenly start talking about himself, how he came to run afoul of the Soviet authorities, how he was sent to prison, etc. So you don't want to miss out on that. Also, he makes a number of references to Russian history and literature, and expects the reader to know what he's talking about. I stumbled many times over these things.
Solzhenitsyn is doing this for a reason, and not because he's a Russian writer who writes long, tedious books. He wants Lenin's/Stalin's/Krushchev's/etc. atrocities to be recorded for the sake of history so they won't be forgotten. Frequently, what he has put into print in the Archipelago series exists no one else. If it weren't for him, the commies would have succeeded in covering it up, keeping it hidden, and eventually, flushing it down the memory hole. So all of these details that read so tediously to us are vitally important to have in there, so they may be kept alive, so that the world may remember, and evil may be confronted with its own fruits.
I encourage you to stick with it. If necessary, limit your reading to a little bit at a time. I think you'll find it's worth the effort.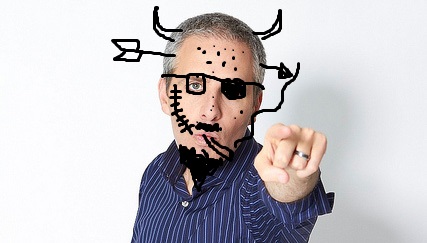 Mr. Sirota Insists Upon Himself

Dead Symbols
"The sky above the port was the color of television, tuned to a dead channel." This is the opening line of William Gibson's authoritatively famous cyberpunk novel Neuromancer. Whole essays have been written about what an awesome opening line and what an awesome novel it is, but I can't agree. It all seems so dated now. Remember when that sort of thing seemed so cool and hip? But think about that line. It only makes sense if you're old, written as it was in the days of analog television and local stations that went off the air after midnight. In these days of 24/7 cable and satellite HDTV, I think that the image of a dead television channel is less and less capable of carrying the weight that Gibson intended.
Cyberpunk pretty much shot its wad a couple of decades ago, am I right? After the movie Blade Runner, that was just about it. From what I see, people are fascinated a lot more by stories about vampires and zombies than they ever were about grimly dystopian cities with neural net electronic gizmos.
I read Neuromancer a number of years ago, back when i was told it was cool and hip, and I remember almost nothing about it now. I think it's a novel whose time has come - and gone.

Battle of the Brits
Objective criticism is probably the most difficult task anyone can ever do. Whether it's about a book, a movie, a poem, a painting, or whatever, it is extremely hard to separate "this is bad" from "I don't like this".
OK, so at this point, I think I'm ready to argue that Terry Pratchett is a better writer and deserves more honor than P.G. Wodehouse. In my view, Pratchett's characters are better developed, funnier, and his books have more variety. The tendency that prolific writers have to struggle against is doing the Same Old Thing again and again. Because coming up with fresh, new ideas is hard and writers can be lazy like the rest of us. Also, if you find something that works, you want to keep on doing it. That's a human tendency, too. I will grant that all writes rely on formula to a certain extent, and Pratchett certainly isn't exempt, but as far as the Same Old Thing goes, nobody milks the cow quite like Wodehouse. If you cut up his series of 'Jeeves' books into chapters, put them in a big box, and then accidentally drop the box, you would have a hard time figuring out what chapter went where, they all read so much alike.
I read Wodehouse and I smile. I read Pratchett and I laugh out loud.

Books For Morons
Longtime Ace reader and infrequent commenter Anwyn (who, by the way, has her own blog) e-mailed me earlier this week to recommend Ken' Wheaton's novel Bacon and Egg Man, which she thinks morons would enjoy. Why? Because
It is a snappy, hilarious read that brings up serious issues without taking itself any too seriously...Wes lives in the northeast corner of what used to be the United States. New York and its surrounding blue-state cohorts have seceded, and in the resulting Federation, original Bloomberg's original soda ban has led to the illegality of fat and sugar and basically everything that tastes good...Wes lives the life of an average guy who works a job, makes a living at it, and keeps to himself. But he's a drug dealer and a user—not only does he get bacon, eggs, real milk and butter, ribeyes, sausage, and yes, soda for his clients, he eats them himself...

And soon he gets caught.
In other words, we're not just living in a nanny state. We're living in a nanny Bloomberg state, which is far worse. You can read the rest of her review here. She also says (in her e-mail, not in the review):
Also, it ties right in to this post of Ace's because in this vision of the future, all the media is Gawker. Or Google, for media "utilities" like real-time weather or webcam views of pretty much anywhere. But mostly Gawker. Umpteen channels of Gawker.
Because that's just what everybody needs. More Gawker.
___________
So that's all for this week. As always, book thread tips, suggestions, rumors, and insults may be sent to OregonMuse, Proprietor, AoSHQ Book Thread, at aoshqbookthread@gmail.com.
So what have you all been reading this week? Hopefully something good, because, as we all know, life is too short to read lousy books.

posted by Open Blogger at
11:04 AM
|
Access Comments