« Mark Sanford: Oh, Did I Mention Before The Primary That My Ex-Wife, The One I Cheated On, Charged Me With Trespassing And I Have To Appear In Court Two Days After The Special Election? No? Well, That Totally Happened.
|
Main
|
Top Headline Comments (4-17-2013) »
April 16, 2013
Overnight Open Thread (4-16-2013)
You know the deal by now. Just be cool and everyone comes out a winner. That means you too lurker-fawn-types. The Ewok doesn't like surprises, bad news, situations requiring eye contact, or people whining about missed contractual obligations. So let's all keep him nice and non-agitated.
Worthwhile Pressure Cooker Policy Announced
There was once a little man called Niggle, who had a long journey to make. He did not want to go, indeed the whole idea was distasteful to him; but he could not get out of it. He knew he would have to start some time, but he did not hurry with his preparations.

Niggle was a painter. Not a very successful one, partly because he had many other things to do.Most of these things he thought were a nuisance; but he did them fairly well, when he could not get out of them: which (in his opinion) was far too often. The laws in his country were rather strict.There were other hindrances, too. For one thing, he was sometimes just idle, and did nothing at all.For another, he was kind-hearted, in a way. You know the sort of kind heart: it made him uncomfortable more often than it made him do anything; and even when he did anything, it did not prevent him from grumbling, losing his temper, and swearing (mostly to himself). All the same, it did land him in a good many odd jobs for his neighbour, Mr. Parish, a man with a lame leg. Occasionally he even helped other people from further off, if they came and asked him to. Also, now and again, he remembered his journey, and began to pack a few things in an ineffectual way: at such times he did not paint very much.
He had a number of pictures on hand; most of them were too large and ambitious for his skill.He was the sort of painter who can paint leaves better than trees. He used to spend a long time on a single leaf, trying to catch its shape, and its sheen, and the glistening of dewdrops on its edges. Yet he wanted to paint a whole tree, with all of its leaves in the same style, and all of them different. There was one picture in particular which bothered him.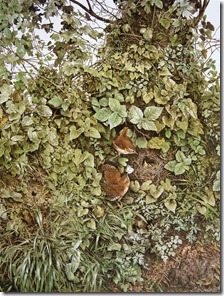 Salon: Let's Hope the Marathon Bomber is a White American
Because that would be useful to the Left's cause. Also because White Privilege.
Note the category error of treating a sex and an ethnic group as being the same type of group as members of a particular religion.
Likewise, in the context of terrorist attacks, such privilege means white non-Islamic terrorists are typically portrayed not as representative of whole groups or ideologies, but as "lone wolf" threats to be dealt with as isolated law enforcement matters. Meanwhile, non-white or developing-world terrorism suspects are often reflexively portrayed as representative of larger conspiracies, ideologies and religions that must be dealt with as systemic threats - the kind potentially requiring everything from law enforcement action to military operations to civil liberties legislation to foreign policy shifts.

"White privilege is knowing that even if the bomber turns out to be white, no one will call for your group to be profiled as terrorists as a result, subjected to special screening or threatened with deportation," writes author Tim Wise.
Because of these undeniable and pervasive double standards, the specific identity of the Boston Marathon bomber (or bombers) is not some minor detail - it will almost certainly dictate what kind of governmental, political and societal response we see in the coming weeks. That means regardless of your particular party affiliation, if you care about everything from stopping war to reducing the defense budget to protecting civil liberties to passing immigration reform, you should hope the bomber was a white domestic terrorist. Why? Because only in that case will privilege work to prevent the Boston attack from potentially undermining progress on those other issues.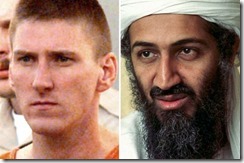 In their Jihadi monthly, Inspire, they have articles like "How To Make a Bomb in the Kitchen of Your Mother". I guess using hot plates in the basement is too technical.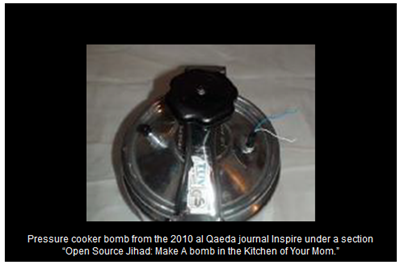 Manufacturers are operating flat-out but can't keep up with demand, as consumers snap up every box of ammo as soon as it comes on the market. Wal-Mart limits buyers to three boxes when they're available, and Cabela's is limiting online orders to one box per day of the popular .22 long shells increasingly used as cheap ammo for target rifles and pistols.

...But why the national shortage? Here's my theory: Bullets are easy to store, non-perishable, and they hold their value or even increase in times of crisis. So they're a lot like gold or any other commodity that has served as hard money through the ages (or even the canned mackerel fillets that serve as currency in U.S. prisons, according to this classic 2008 Wall Street Journal story). With states like Connecticut and Colorado passing strict new restrictions on gun owners and the President flying around the country to drum up support for national gun control, ammo buyers are like consumers queuing for gas or loading up on gold in the inflationary 1970s. They're creating their own shortage.
Well according to an old family friend back in the Depression days people often bartered in ammunition and liquor since they could be used as needed or stored for long periods.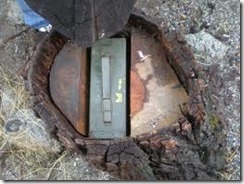 The Coming Ricky Jay Documentary
Ricky Jay, who is perhaps the most gifted sleight-of-hand artist alive, was performing magic with a deck of cards. Also present was a friend of Mamet and Mosher's named Christ Nogulich, the director of food and beverage at the hotel. After twenty minutes of disbelief-suspending manipulations, Jay spread the deck face up on the bar counter and asked Nogulich to concentrate on a specific card but not to reveal it. Jay then assembled the deck face down, shuffled, cut it into two piles, and asked Nogulich to point to one of the piles and name his card.

"Three of clubs," Nogulich said, and he was then instructed to turn over the top card.

He turned over the three of clubs.

Mosher, in what could be interpreted as a passive-aggressive act, quietly announced, "Ricky, you know, I also concentrated on a card."

After an interval of silence, Jay said, "That's interesting, Gregory, but I only do this for one person at a time."

Mosher persisted: "Well, Ricky, I really was thinking of a card."

Jay paused, frowned, stared at Mosher, and said, "This is a distinct change of procedure." A longer pause. "All right-what was the card?"

"Two of spades."

Jay nodded, and gestured toward the other pile, and Mosher turned over its top card.

The deuce of spades.

A small riot ensued.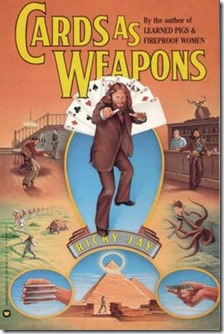 For some reason saxophones were really big in 80's music. Sometimes for the better, sometimes not. Me - I can take or leave the sax but I do think modern music needs more trombone.
There are various reasons that men get crewcuts, but there seems to be a common factor: a crewcut signals transition and commitment. It means humility, curiosity, perseverance, and purpose. A crewcut means that a man has gotten serious about something, be it God or subsuming his ego to become a member of a football team. I once saw Mark Hamill in an interview say that he felt that Luke Skywalker, his iconic character in Star Wars, should have come back in the third film with a crewcut-a signal that he was no longer a whiny adolescent but a scarred bad-ass who was ready to die for a cause. George Lucas, wrong as usual, nixed the idea.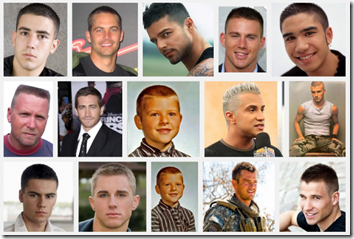 10 Women We're Not Sure are Hawt
Well some are clearly hot but the rest are all at least cute +/- a beer. Not counting their elbows of course.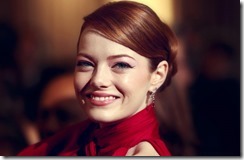 Teh Tweet!
Tonight's post brought to you by posters: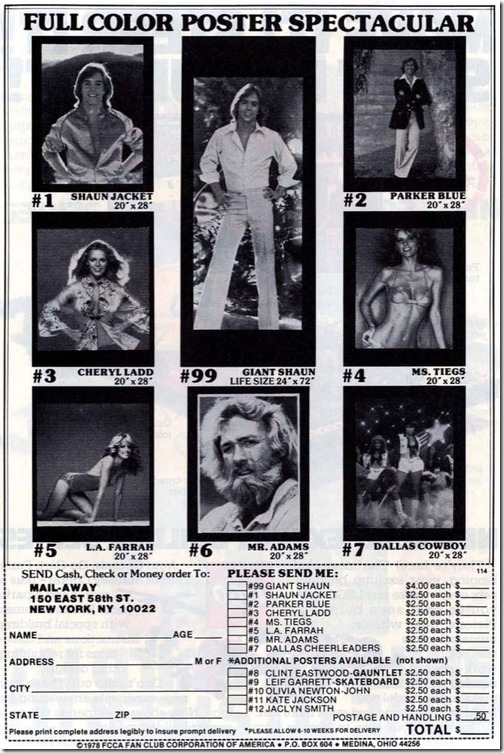 Notice: Posted by permission of AceCorp LLC. Please e-mail overnight open thread tips to maetenloch at gmail. Otherwise send tips to Ace.

posted by Maetenloch at
09:31 PM
|
Access Comments