« BOLO Out for Suspect
|
Main
|
World to USA: "your notions of democracy suck ass" [Purp] »
April 15, 2013
Overnight Open Thread (4-15-2013) – Misogyny Edition Part Deux
The world would be a nearly perfect place without war or cruelty or puffy-face judgment according to Feminists.
But Neo-neocon disagrees:
Nothing in my experience or my observation of human beings indicates that this would be so. I'm not speaking of individual men and women, who have a broad range of characteristics with a great deal of overlap. But in the aggregate, there is nothing "better" about the way women operate, either in terms of the way they treat other people, the policies they advocate, or the degree of their propensity for tyranny.

The world wouldn't be better, although it would probably be different. The tyranny of women in charge would probably resemble something like the world Sarah Conly envisions; they don't call it the nanny state for nothing.
But don't expect the Matriarchy to be any kinder or gentler - especially to women.  My mother who fought her way up in business back when women were relatively rare once observed that even men who were male chauvinists might still ally and work with her if they had a common interest - but women always treated her as an enemy no matter what.
And Dan Collins in Men Are From Bad, Women Are From Good points out that modern feminist theory has labored to make women the holders of all virtue while men are but the nasty, smelly, violent dross remaining.
On numerous occasions, I've noted that the entire business of third-wave feminism is simply to place all the attractive aspects of human nature in the bucket marked 'feminine,' while consigning all the ugly ones to the dumpster marked 'masculine.' Mrs. Clinton's recent performances demonstrate that she labors in this peculiar racket, and that she plans on making such rhetoric a Martha Stewart Living centerpiece of her presidential campaign. Should a man exhibit the qualities of tenderness, compassion, devotion, sacrifice, it is merely because he is 'in touch with his feminine side.' He is, as the proggies like to say (and they've been saying it since there have been proggies) more evolved than the general run of men. In what direction has he evolved? In the direction of the condition of womanhood.
Also a 'feminine' trait: social collectivism.
It's nice that it isn't a zero-sum game, but one can't help noticing that all of this metaphorical manipulation is performed with the dual purpose not only of advancing the status of women in our society, but also of arguing for social collectivism, without all of this yucky focus on those individual rights that threaten the security of all those uniquely individual human beings who rely on . . . collectivism, with its zero-sum rhetoric about pie slices, fairly doled out by Nanny Pie Slicer.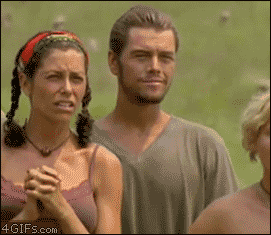 Bloomberg: If You Sell a Gun to Your Son, 'There's Something Wrong in Your Family
But giving them away is okay? Somehow I don't think Bloomberg is down with that either.
The bill would require universal background checks for most sales of firearms, including those online and at gun shows.

"The only thing it would not cover is if you sold a gun to your son, for example," Bloomberg told radio host John Gambling.  "Number one, I don't know how we would ever enforce that if it were the law. So to make a big deal about that's carved out, so what? It doesn't change anything."

"Number two, I would argue if you want to sell your gun to your son, maybe you have a problem in your family," he said.  "Why don't you just give-I don't know if you should have a gun or not, but if you have a commercial transaction of $100 with your son, there's something wrong in your family.
And our high-functioning Vice President, Joe Biden, says you're buying guns for the wrong reasons:
"There is a whole new sort of group of individuals now who - I don't know what the numbers are - that never hunt at all," Biden said. "But they own guns for one of two reasons, self-protection or they just like the feel of that AR-15 at the range. They like the way it feels."

Biden imitated holding a weapon and added, "You know, it's like driving a Ferrari, Do you know what I mean?"

"My impression is there's not the same sort of cultural norm about gun ownership with a lot of people who are buying guns now," Biden added recalling a dinner he attended in Delaware sponsored by the "White Neck Hunting Club."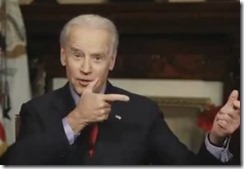 The Most and Least 'Bubbly' Cities
In terms of house prices to average income. DC is #1 followed by the three biggest cities in California. Meanwhile houses in Dallas, Chicago, Vegas, and Atlanta are actually getting more affordable since average income is growing faster than home prices.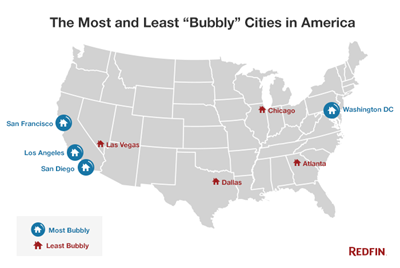 Sort of a delayed Logan's Run.
I think one of the things that make planning (and living) life so hard is the combination of the facts  that

Its end date is uncertain
It is rather highly likely that one's faculties will be duller towards the end.

If it was certain that when we sleep on our 40th birthday, we wouldn't wake up, how different would the world be? Economically? Culturally? Will it be more peaceful? More left leaning?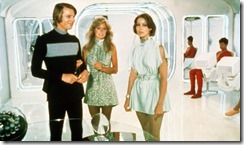 Modern Life: Pirate Party Launches File-Sharing Fine Insurance
"On the Internet, it is very difficult to know what is legal and what is not, especially as the copyright law has little basis in public opinion on justice," said Gustav Nipe, chairman of the Pirate Party youth league, Ung Pirat, which is the organisation behind the insurance.

"We are therefore seeing to it that internet users can always feel safe on the internet," he said.

The insurance concept is inspired by planka.nu, a group which pays fines incurred for getting caught without a ticket in the Stockholm metro.

The risks of getting caught while file-sharing remain small with only a small number of people having been prosecuted in recent years.

But the risk remains and the insurance is being marketed as an economical way to insurance against financial penalty.
I foresee the coming of Internet liability insurance.
South Not the Fattest Region After All
Just the most honest about their weight. Especially to strangers on the phone.
The notion that the South is the fattest comes primarily from a nationwide telephone survey done by the Centers for Disease Control, in which the surveyor asks for height and weight, among other things, Howard said.

That survey, the Behavioral Risk Factor Surveillance System (BRFSS), shows the South as the most obese, with Mississippi and Alabama, the number one and two fattest states respectively.

UAB study compared nine Census Bureau regions and found that East Souh Central was fifth, not first, in percentage of its population obese. 

But the UAB researchers found that when people were actually weighed, the numbers didn't add up.

Mississippi was fourth and Alabama was in the middle of the pack, Howard said.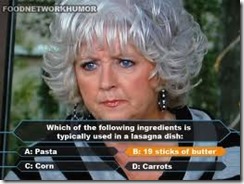 Abel Rodríguez waxes floors for a living in Los Angeles and takes two weeks of vacation a year to work gratis for Real Madrid when the European football club trains in Los Angeles every summer. He had always dreamed of seeing Real Madrid playing their Spanish rivals Barcelona in Madrid, so his family persuaded him to go. He went. With no hotel or ticket to the game, he sat outside the club's training complex for hours until manager José Mourinho spotted him as he was leaving..."Stop! It's the guy from Los Angeles." Thus began Abel Rodríguez's magical journey.
Well as Adam Carolla has pointed out before a lot of success in life comes from just showing up and being willing to work for free in order to get your foot in the door. One of his examples is how he spent most of a day waiting by a dumpster behind KROQ for Jimmy Kimmel to come out in order to volunteer for one of their radio gags. That gag turned into a career.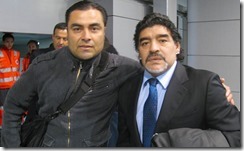 The Best of Churchill's Speeches
I wish they had the full versions of the speeches but these will give you a taste.
The Yahoo AoSHQ group. Bla bla bla.
And my twitter thang.
Tonight's post brought to you by the Duke in repose (1969):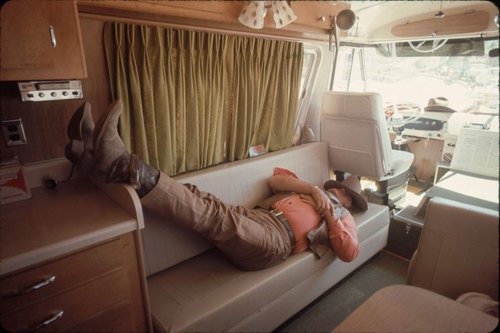 Notice: Posted by permission of AceCorp LLC. Please e-mail overnight open thread tips to maetenloch at gmail. Otherwise send tips to Ace.

posted by Maetenloch at
10:29 PM
|
Access Comments