« The Boning of April 15th
|
Main
|
Tech you'll be interested in - "hybrid" SSD drives [Purp] »
April 14, 2013
Overnight Open Thread (4-14-2013)
So how well do you know your memes?
Well a good number of these have appeared on this very site. So if you can't recognize at least 5, you may need to start spending your evenings at the AoSHQ study hall. And yes - this will be on the final exam.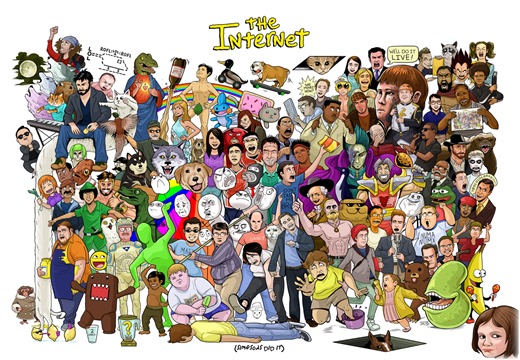 Answer key here.
He died last week at age 87. He was a master of improv, wacky characters and physical comedy - enough so to be described as 3 stooges in one. Sadly most younger people have probably never seen or heard one of his performances.
Judge Orders NY Man's Guns Returned After Confiscation
First they came for guns apparently because he was on anxiety medication.
It was reported that the unidentified man was taking a prescription for anxiety.

The enforcement action started on March 29th when New York State Police asked the Erie County Clerk's Office to pursue revoking the man's pistol permit because he owned guns in violation of the mental health provision of New York's newly enacted guns law called the SAFE ACT.
But it turns out that - doh! - they got the wrong guy completely:
"They really pushed us to move quickly on this. We received a subsequent email from one of the State Police sargents making sure that we had taken these firearms away," said Erie County Clerk Chris Jacobs.

The State Police information was reviewed by a Supreme court judge, and the man's pistol permit suspended and guns taken away.

But now it turns out that the information was wrong.

After further investigation, State Supreme Court Judge William Boller has ruled that the police information that was the basis for the action was "in error."

Justice Boller writing that the "individual named pursuant to the New York Safe Act was not in fact the above named Licensee."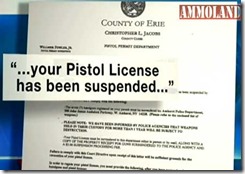 Ashley Judd - Too Weird To Be A Senator?
Well that's the impression that Mother Jones left in an article that I think was supposed to be a puff piece by David Corn. But of course it's horribly sexist to take her own words seriously enough to actually judge her fitness for office based on them.
Yesterday Mother Jones's David Corn published an exposé that shows Judd to be every bit as peculiar as her vulgar Malthusian musings lead one to expect. "I freak out in airports," Corn quotes Judd as saying. "The last time I came home from a trip, I absolutely flipped out when I saw pink fuzzy socks on a rack. I mean, I can never anticipate what is going to push me over the edge."

Her ideas about religion are odd, too: "I have to expand my God concept from time to time," Corn quotes Judd as saying, "and you know particularly I enjoy native faith practices, and have a very nature-based God concept. I'd like to think I'm like St. Francis in that way. Brother Donkey, Sister Bird."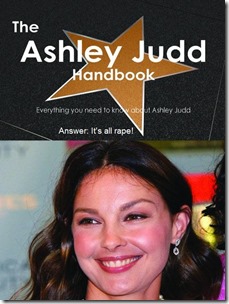 How Far Will a .22LR Kill You?
Pretty damn far - at least out to 400m or more. Bottom line is you don't want to get shot with a .22 - or really anything.
Great Moments in Science - Erectile Dysfunction
In 1983 psychiatrist Giles Brindley demonstrated that certain vasoactive compounds could cause spontaneous erections. It's one thing to talk about a treatment but it's another to actually demonstrate it:
Professor Brindley, still in his blue track suit, was introduced as a psychiatrist with broad research interests. He began his lecture without aplomb. He had, he indicated, hypothesized that injection with vasoactive agents into the corporal bodies of the penis might induce an erection. Lacking ready access to an appropriate animal model, and cognisant of the long medical tradition of using oneself as a research subject, he began a series of experiments on self-injection of his penis with various vasoactive agents, including papaverine, phentolamine, and several others.

...The Professor wanted to make his case in the most convincing style possible. He indicated that, in his view, no normal person would find the experience of giving a lecture to a large audience to be erotically stimulating or erection-inducing. He had, he said, therefore injected himself with papaverine in his hotel room before coming to give the lecture, and deliberately wore loose clothes (hence the track-suit) to make it possible to exhibit the results. He stepped around the podium, and pulled his loose pants tight up around his genitalia in an attempt to demonstrate his erection.

At this point, I, and I believe everyone else in the room, was agog. I could scarcely believe what was occurring on stage. But Prof. Brindley was not satisfied. He looked down sceptically at his pants and shook his head with dismay. 'Unfortunately, this doesn't display the results clearly enough'. He then summarily dropped his trousers and shorts, revealing a long, thin, clearly erect penis. There was not a sound in the room. Everyone had stopped breathing.

...The rest is history. Prof Brindley's single-author paper reporting these results was published about 6 months later.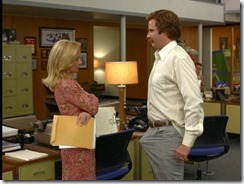 Well at least the 17-year ones are. Remember - they're a delicacy in some countries.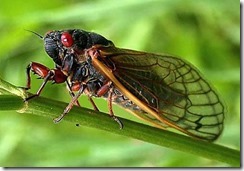 Poop Donors Needed For Important Poop Study!
No word on payments or how you should get it to Australia. Your shit may be someone else's lifeline. Give the gift of poop.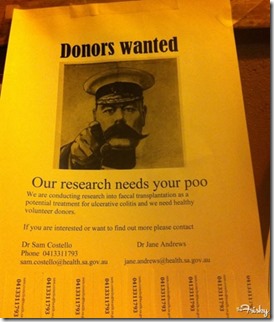 From the Morons:
Weekly AoSHQ Commenter Standings
Top 10 commenters:
1 [1111 comments] 'sven10077@sven10077' [155.95 posts/day] - AKA what psychiatrists call a 'cry for help'
2 [550 comments] 'Anna Puma (+SmuD)'
3 [441 comments] 'J.J. Sefton'
4 [395 comments] 'zsasz'
5 [368 comments] 'EC'
6 [363 comments] 'Jane D'oh'
7 [314 comments] 'Mike Hammer'
8 [304 comments] 'Truman North'
9 [300 comments] 'thunderb'
10 [277 comments] 'Jones in CO'
Top 10 sockpuppeteers:
1 [58 names] 'The Political Hat' [8.14 unique names/day]
2 [51 names] 'Cicero (@cicero)'
3 [51 names] 'Joe  Biden'
4 [36 names] 'zsasz'
5 [27 names] 'Beefy Meatball'
6 [25 names] 'logprof'
7 [25 names] 'Romeo13'
8 [24 names] 'kbdabear'
9 [22 names] 'Cicero Kid'
10 [21 names] 'Alex'
The group. Yeah.
Where it's at - the Twitter
Tonight's post brought to you by warrant officer Ellen Ripley: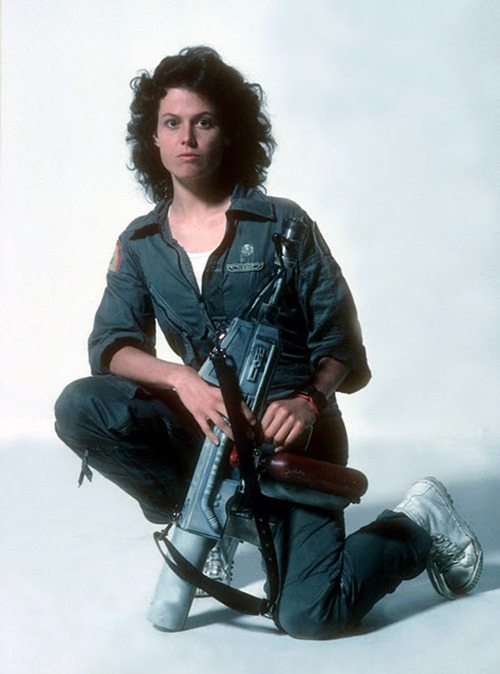 Notice: Posted by permission of AceCorp LLC. Please e-mail overnight open thread tips to maetenloch at gmail. Otherwise send tips to Ace.

posted by Maetenloch at
09:20 PM
|
Access Comments