« Sunday Morning Open Thread
|
Main
|
Gun Thread (4-14-2013) »
April 14, 2013
Sunday Morning Book Thread 04-14-2013: Chaos Theory [OregonMuse]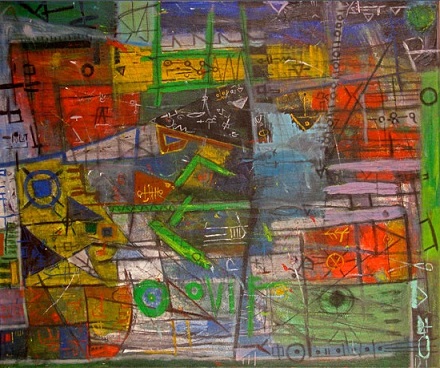 Did You Ever Have One of Those Weeks?
Good morning morons and moronettes and welcome to the randomly scattered, yet with deeper, hidden patterns Sunday Morning Book Thread here at the award-winning AoSHQ.
Last week, my opening greeting wherein I described this thread as "increasingly shakey and on the verge of collapse", Vic asked if this meant I was planning to shut it down for good. I would have addressed this in the comments, but, as the regular readers of the book thread know, I STILL CAN'T POST COMMENTS!! So, let me say this about that: No.
My description of last week's thread as being close to collapse was supposed to be a mirror of the dismal national financial picture, which was the theme of the thread, and that's all that was meant. I have no intention of quitting. I enjoy doing the book thread and there appears to be a good demand for it. I've gotten some really good book recommendations from you morons, plus, I've been able to meet some of you in e-mail, and that's been fun.
So, no quitting.

Here Come the Philistines!
OK, so the funny thing about the chaos picture at the top of the post is that it's on its side. When selecting visuals for the book thread, I prefer photos or images that are longer from side to side. I don't know why, I guess I just think oblong images fit on the page better. So I found an image that I liked, only it was more tall than wide. Then I remembered hearing stories of a museum janitor throwing out one of the exhibits because it looked like actual rubbish, and I thought, if I tip it over to get the shape I want, who's going to know? If I just saw that picture for the first time just like I displayed it, there's no way I'd ever know that it isn't supposed to be that way.
The original painting actually looks like this. As I said, I'd never know. And perhaps you wouldn't either. Would an art student be able to tell? Or perhaps such questions are only asked by philistines and boors and are only a revelation of ignorance.
What do I know? I'm a moron.
This modern art crapitude reminds me of a book that has been on my "Need To Read This Book" list for quite some time: Degenerate Moderns: Modernity as Rationalized Sexual Misbehavior, and I almost don't have to tell you about it, because the title pretty much says it all. And not just about art.
The main thesis of this book is that, in the intellectual life, there are only two ultimate alternatives: either the thinker conforms desire to truth or he conforms truth to desire. In the last one hundred years, the western cultural elite embarked upon a project which entailed the reversal of the values of the intellectual life so that truth would be subjected to desire as the final criterion of intellectual value. In looking at recent biographies of such major moderns as Freud, Kinsey, Keynes, Margaret Mead, Picasso, and others, there is a remarkable similarity between their lives and thought. After becoming involved in sexual license early on, they invariably chose an ideology or art form which subordinated reality to the exigencies of their sexual misbehavior.
Degenerate Moderns is published by the Roman Catholic publishing house Ignatius Press, so perhaps we shouldn't be surprised that there's a chapter devoted to Martin Luther. Personally, being a Reformed Protestant kind of guy, I think I'm going to have a bit of trouble with the idea that Luther was another sex-crazed degenerate, if that is where the author is going.
Books By Morons
As to the writing of books, there is end, mainly because moron author George (Warrior of God) Milonas just keeps on cranking them out. His latest, Off the Grid, has just been published for the Kindle, and you can get it for the absurdly low price of 99 cents. 99 cents! Seriously you guys! It's about a guy. About a recently divorced guy who still has issues with his ex, on a get-away vacation with his two daughters out on the Florida Keys, but the Keys aren't far enough away to escape the zombie apocalypse.
The thing I like about George's books is that the guy is obviously a moron. Really. Just read any of his books and you'll think, "this guy is a real moron." It's easy to imagine George writing his books: typing away at his computer, pantsless, and taking the occasional swig from a bottle of Valu-Rite.
OK, maybe he's not pantsless. Maybe he's wearing assless chaps.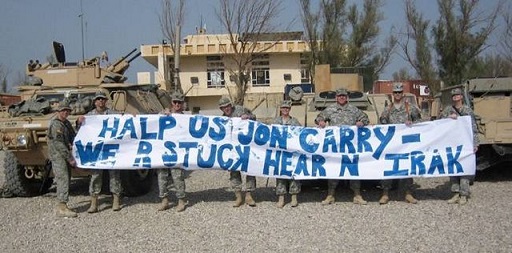 You know who else is a real moron? Michael Banzet, that's who. Like Mr. Milonas, you can tell Mike's a moron from reading his book, A Flowershop in Baghdad, which you get on Kindle, or as a signed paperback edition. In it, Mr. Banzet tells his story of enlisting in the Air Force in 1987, serving at many levels, squadron, wing and even Major Command, being selected for Officer Training School, and then eventually pilot training. All along the way, Mike acquired a reputation for being a smart-ass and a bit of a punk who had a knack for pissing off the Air Force brass, but was very, very good at what he did. It's not that he hates authority, he just hates incompetent authority, venal authority, and corrupt authority.
Like I said, a real moron.
Mr. Banzet's last tour was on the ground in Iraq, helping the Iraqi Air Force rebuild. He became increasingly concerned about the relentlessly negative media coverage of the Iraq war and aftermath. So you might say this book, an account of American exceptionalism in the Middle East, is a response to all of the one-sidedly negative coverage. Mr. Banzet would say, along with Rush Limbaugh, "Balance? I am the balance."
___________
Long-time AoSHQ lurker and occasional commenter "Matt from CO" (although now he's in Wyoming) is another moron author. Matt is a pastor in the Reformed Church in the United States (RCUS) and his book The Essentials of the Christian Religion, is available on Kindle and also on dead tree edition. It's a basic introduction to the Christian faith which assumes no education in Christianity or religion in particular.
___________
So that's all for this week. As always, book thread tips, suggestions, rumors, and insults may be sent to OregonMuse, Proprietor, AoSHQ Book Thread, at aoshqbookthread@gmail.com.
So what have you all been reading this week? Hopefully something good, because, as we all know, life is too short to read lousy books.

posted by Open Blogger at
11:10 AM
|
Access Comments