« Totally Not The ONT
|
Main
|
CAC's Spaced Out Challenge: Death and Rebirth »
April 10, 2013
Overnight Open Thread (4-910-2013) - Accept No Substitutes!!!!
Well that's what Bob Owens suggested a while back. But after looking at these charts I'm not convinced that's the case.
Clearly there's been a gun buying surge in the last few years - but note that it started in 2006 long before Obama was even considered a serious candidate.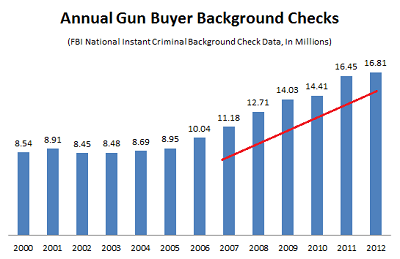 And the real jump has mostly happened since October 2012 - probably a reflection of the election and reactions to the Aurora shootings.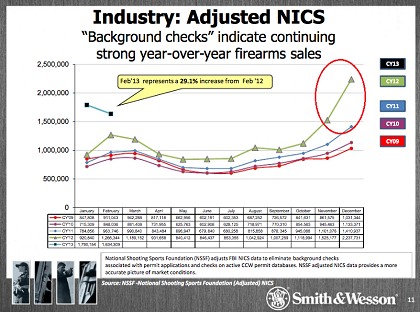 And when you look at the manufacturing breakdown by firearm type, it's mainly been a boom in pistols.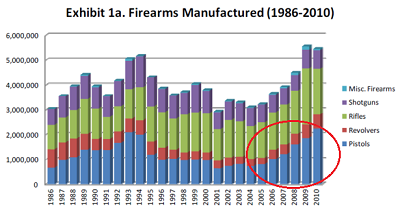 Rifles and shotguns are essentially unchanged since the late 90's (although I'm guessing there's been a jump in 2013). The import breakdown is even more heavily tilted towards pistols.
So if Americans are arming up, it's almost entirely in handguns - which are not exactly your first choice for war. To me this looks more like the effects of loosened CCW and gun laws in general across the US in the 2000s along with some recent panic buying than a society preparing for war.
So a Swedish interviewer asked Margaret Thatcher to jump (apparently a gag that she has all her guests do). And well Mrs. Thatcher was having none of it and unapologetically refused. Furthermore she called it out as childish and just an attempt to gain approval by trying to seem like a normal person. If only our modern politicians would insist on retaining their dignity the same way.
It was made by the CBC for Canadian-types so that's why America's hat is not rated.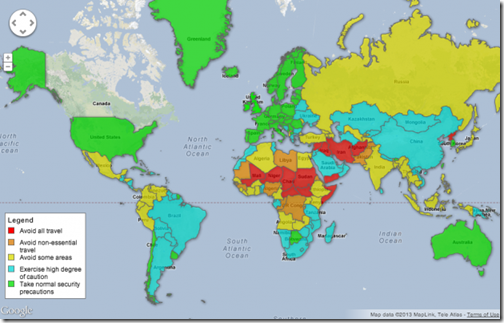 Patty Murray (D-WA): Our Best and Brightest
When not praising Bin Laden's daycare programs she's busy dissing Alabama and the rest of the United States.
Another example of Murray's ignorance shows her also to be a nasty bigot. When lobbying against a contract award for an Air Force tanker plane to Northrop Grumman, she said:
"I have stood on the line in Everett, Wash., where we have thousands of workers who go to work every day to build these planes. I would challenge anybody to tell me that they've stood on a line in Alabama and seen anybody building anything."
Apparently Hyundais and Mercedes just appear in Alabama without being made. It's a goddamn miracle.
And she's quite confused about the whole payroll tax thingy:
" I'll never forget interviewing her many years ago when I worked for the Seattle Times editorial board. We were talking about federal entitlement spending. I asked her about FICA taxes. She didn't know what I was talking about; when I said "payroll taxes," she still had a frozen blank look on her face."
So of course Senator Patty Murray is now chairman of the  Senate Budget Committee. Because we're in the best of hands. Thank you, Washington state.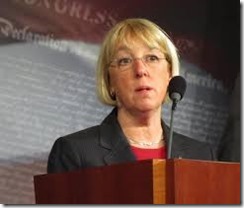 The IRS Can Read Your Email Without a Warrant
Actually any government entity can simply request your emails over 180 days old from your ISP since they're not considered to have any expectation of privacy. Another reason not to leave your emails on the server.
A 2009 "Search Warrant Handbook" from the IRS Criminal Tax Division's Office of Chief Counsel baldly asserts that "the Fourth Amendment does not protect communications held in electronic storage, such as email messages stored on a server, because internet users do not have a reasonable expectation of privacy in such communications." Again in 2010, a presentation by the IRS Office of Chief Counsel asserts that the "4th Amendment Does Not Protect Emails Stored on Server" and there is "No Privacy Expectation" in those emails.'"
The Very Quick Rise of Smoking
Smoking cigarettes was mostly a 20th century phenomenon in the US.
In 1870, the per capita consumption in America was less than one cigarette per year. A mere thirty years later, Americans were consuming 3.5 billion cigarettes and 6 billion cigars every year. By 1953, the average annual consumption of cigarettes had reached thirty-five hundred per person. On average, an adult American smoked ten cigarettes every day, an average Englishman twelve, and a Scotsman nearly twenty.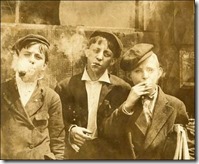 No More American Tanks in Europe
Yeah it was on the sidebar but I swear it was already pre-scheduled for the ONT so you'll get it one more time and enjoy it.
For the first time in 69 years, there are no American tanks in Europe. On March 18th the United States shipped home 22 M-1 tanks, bringing to an end seven decades of American armor in Europe.
What Happens When You Pawn Your Wedding Band To Buy a Hooker?
Well for one thing you end up looking like this in a mug shot and it all goes down hill from there.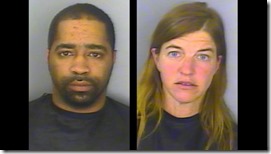 A man who told police he was having trouble with his wife is dealing with even bigger problems after he also told officers he and a prostitute pawned his wedding ring for $20.

...The officer said the driver, later identified as 33-year-old Marvin Holmes II, had a passenger in the car that the officer recognized from previous prostitution arrests.

The report said Holmes picked up the woman, later identified as 41-year-old Rhonda Kelley.  He said Kelley said she was "looking for some fun," and asked him if he had any money.  He told her he didn't but that he could get some, according to the report.
Holmes said he and Kelley went to Apache Pawn, and he gave her his wedding band.  She went in and pawned it for $20, according to the report.  Holmes told the officer that Kelley bought a crack rock she smoked, but when they started to become sexually active, Kelley "wasn't acting right and was acting nervous," so he drove away, and that's when the officer stopped him.

Officers said when they searched the car, they found the receipt for pawning the ring, and marijuana that they said they determined belonged to Kelley.  She was charged with solicitation of prostitution and possession of marijuana.

Police said Holmes was driving without a license.  He was charged with solicitation of prostitution and driving under suspension.
Tonight's Theme Song: "Will the Circle Be Unbroken"
From the Bioshock Infinite soundtrack. Yep video games have sound tracks these days.
Teh Tweet!
Yahoo group. That is all.
Tonight's post brought to you by the LEM: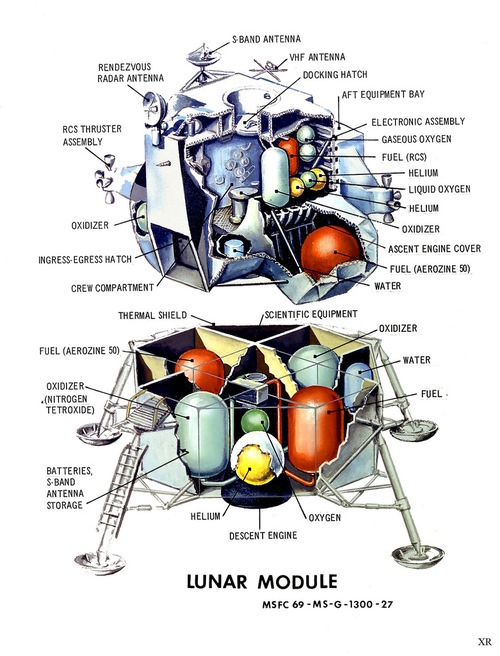 Notice: Posted by permission of AceCorp LLC. Please e-mail overnight open thread tips to maetenloch at gmail. Otherwise send tips to Ace.

posted by Maetenloch at
10:23 PM
|
Access Comments