« Sunday Morning Open Thread
|
Main
|
Gun Thread (4-7-2013) »
April 07, 2013
Sunday Morning Book Thread 04-07-2013: Crisis? What Crisis? [OregonMuse]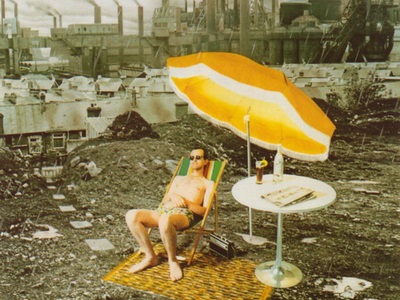 Victim of Sequestration

Good morning morons and moronettes and welcome to the once robust, but now increasingly shakey and on the verge of collapse Sunday Morning Book Thread here at the award-winning AoSHQ.

The Irremediable Corruption At The Top Of The Pyramid
OK, so we all know we're on a downward economic spiral and I suspect it's going to get a lot worse before it gets better. Here are three books attempting to detail the history and the causes of the 2008 financial collapse.
All the Devils Are Here: The Hidden History of the Financial Crisis. You know what's disgusting about this book is that the paperback edition costs $6.80, but you have to shell out $13.99 if you want get it for your Kindle. Heck, even the hardback version sells for as little as $5 (new, not used!). Also, most of the 1-star reviews are complaints about the Kindle pricing, and say nothing about the book itself. I dislike the price, too, but there is something consumers can do: if you think something costs too much, DON'T BUY IT! I used to get into big discussions about this with Mrs. Muse early on in our marriage: there was a certain style or manufacturer of kitchenware (plates, cups and saucers) that she liked, but not the price, about which she complained bitterly every time she bought more items. I would tell her, "yeah, but you paid it" and try explain to her that despite the fact that she thinks the dishes are priced way too high, her agreeing to buy them is a signal to the manufacturer that the price is OK. What she thinks about the price is irrelevant, what counts are her actions. This is the basic mechanism of a free market. Mrs. Muse is no socialist, but it took her a while to understand this.
So Kindle prices will be high as long as we're willing to pay them.
Anyway, about the book:
As soon as the financial crisis erupted, the finger-pointing began. Should the blame fall on Wall Street, Main Street, or Pennsylvania Avenue? On greedy traders, misguided regulators, sleazy subprime companies, cowardly legislators, or clueless home buyers?

According to Bethany McLean and Joe Nocera, two of America's most acclaimed business journalists, the real answer is all of the above-and more. Many devils helped bring hell to the economy. And the full story, in all of its complexity and detail, is like the legend of the blind men and the elephant. Almost everyone has missed the big picture. Almost no one has put all the pieces together.
The only caveat here is that it was rated very high by the execrable Huffington Post, which tends to make me suspicious. Might be worth checking out, anyway, though.
Reckless Endangerment: How Outsized Ambition, Greed, and Corruption Led to Economic Armageddon is priced more reasonably at $7.99 (although Vic is probably shouting "that's still too damn high!"). What this book has got going for it is that most of the 1-star reviews appear to be written by left-wing parrots who want to blame everything on "deregulation". Which is surprising since the book was written Gretchen Morgenson, a business reporter and columnist at The New York Times. So you'd think her liberal credentials should be pretty solid.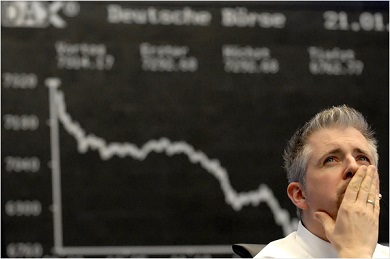 "Serious you guys!"

And here's one I discovered while looking at the other ones: Bailout: An Inside Account of How Washington Abandoned Main Street While Rescuing Wall Street by Neil Barofsky, the man who oversaw the $700 billion TARP program as the Special United States Treasury Department Inspector General. The best way for me to talk about this book is to include a rather depressing quote by the author from the Afterward:
I now realize that the American people should lose faith in their government. They should deplore the captured politicians and regulators who took their taxpayer dollars and distributed them to the banks without insisting that hey be accountable for how the bailout money was spent. They should be revolted by the financial system that rewards failure and protects the fortunes of those who drove the system to the point of collapse and will undoubtedly do so again. They should be enraged by broken promises to Main Street and the unending protection of Wall Street.
With all of this in mind, I would think the solution is obvious: we must drastically reduce the size, scope and power of the federal government. But this is simply not going to happen, at least voluntarily. I think most of the low-information types who've been voting themselves free shit for the past four decades aren't going to wake up until the day when they discover the banks won't be opening and the ATM machine eats their card.

Books By Morons For Morons
Moron author Ray Fiore has written a sequel to his sci-fi novel Riley's Rogues, which is now available in paperback and on Kindle.
Riley's Rogues: Darkstorm reunites former Imperial Marine Corps officer Logan Riley with his former teammates, the Rogues, as he sets out to find an Imperium Security Agency operative who has disappeared while investigating an assassination attempt on the emperor.
This is cool:
Note: a portion of the proceeds from Riley's Rogues: Darkstorm will be donated to the Wounded Warrior Project.
Mr. Fiore is also the author of the WWII novel, Wings Over The Pacific
___________
David Vining tells me he has been skulking about the AoSHQ since 2009, not commenting much, but just kind of hanging around in the background in that creepy "peeping tom" kind of way. He also mentioned something about a restraining order, but I don't know anything about that. Anyway, his parole officer said it would be good if he occupied himself in a useful activity, so he wrote a book. It's a fantasy adventure novel called A Quest through Winter Sleep, and is available for 99 cents on Amazon. 99 cents! How can you go wrong?
The main character in Mr. Vining's novel is a teenaged girl, but he assures us, "no cutesy shit, though." Which is good. He goes on:
She wakes up to find her dad dead outside and her mother missing. She goes out looking for her mother and we see the fictional country of Corstae through her eyes. It's a country that exists near the end of a medieval/renaissance period that is still recovering from a brutal civil war ten years earlier that erupted on religious lines. Along the way, she discovers more and more of her parents' hidden past and what happened on the night that led her on her journey.
Hmmm... murder, war, religious conflict, missing relatives, and hidden family secrets? Hell, that sounds like the annual family Christmas dinners with the in-laws some of you morons have to endure every year.
David says to buy his book, or he'll cry. That's his marketing strategy. What a genius.
Oh, and he passed along an endorsement, too:
James Joyce (a guy down the street, not that one) called it the greatest novel he'd read since the last one he'd read.
High praise, indeed.
___________

So that's all for this week. As always, book thread tips, suggestions, rumors, and insults may be sent to OregonMuse, Proprietor, AoSHQ Book Thread, at aoshqbookthread@gmail.com.
So what have you all been reading this week? Hopefully something good, because, as we all know, life is too short to read lousy books.

posted by Open Blogger at
10:55 AM
|
Access Comments