« Meghan McCain Is Getting Some Sort of Cable TV Show or Something
|
Main
|
Sorry About the Comments Being Down »
March 27, 2013
Bruce Carroll (aka Gay Patriot) To Announce His Decision On Challenging Lindsey Graham Tonight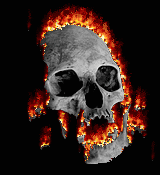 9pm eastern on his radio show.
In case you missed the story, well known blogger Bruce Carroll has been considering a primary challenge to everyone's least favorite Senator from South Carolina, Lindsey Graham.
I just finished an exclusive interview with him (damn, that sounds corny) about his process in coming to his decision, the realities facing non-professional politicians who are considering entering the electoral arena and what he sees as Graham's vulnerabilities from the right.
I'll have a full post up on his decision and parts of my interview with him at about 9:20 tonight.

posted by DrewM. at
07:52 PM
|
Access Comments