« Welcome To Our Brave New World
|
Main
|
Top Headline Comments 3-13-13 »
March 12, 2013
Overnight Open Thread (2-12-2013)
Danish Islamic Imam Who Said Uncovered Women Deserve To Be Raped Arrested For Attempted Rape
Well he ain't no hypocrite. Imam Shahid Mehdi talked the talk:
"Women are not entitled to respect when they walk around without a Hijab. They are to blame for it when they are attacked," Imam Shahid Mehdi said.
"All the crimes that occur against women is because they are not covered. When they are not covered, you have no respect for them. "
And walked the walk...with his penis:
A 36-year-old Danish man is the protagonist in a bizarre sex case, which will soon be dealt with in court in Malmö.

Now, however, he is accused of pulling his penis out and chasing a 23-year-old woman around in a park in Malmö in August 2012, according to the court in Malmö.

The woman managed to get away, and she called the police, who arrested the man a few minutes later.
Plus he may have bought an iphone and done a bit of coal mining which would put him into the Judd trifecta.
Oh and it turns out that when not demanding women wear hijabs Imam Mehdi also shares a common interest with Sir Roderick Spode as well.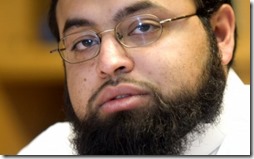 Here's the famous chart updated as of February 2013 and five years on we're still down. Although at the slow rate the curve is rising there's a chance we could make it back to zero in two years or so.
The Obama Lost Years: 7 years of the economy down the drain.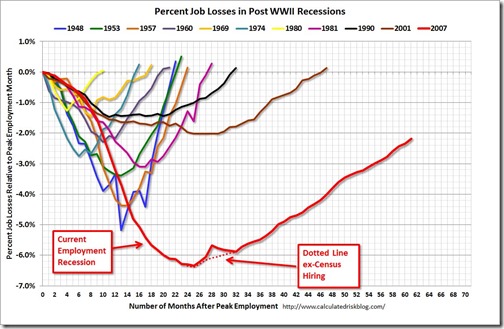 Planned Parenthood Upset with NYC for Stigmatizing Teen Pregnancy
So New York city started a campaign showing teenagers the consequences of getting pregnant in order to discourage teen pregnancy. A good thing, right?
Nope because Planned Parenthood is all upset about it because it presents teen pregnancy in <shudder> an unflattering light. And is racist. Somehow.
Wait - isn't PP against unwanted pregnancies and for handing out birth control? Yes? No? It gets so confusing these days.
Planned Parenthood issued a statement denouncing the poster campaign, saying that it ignored the racial, economic and social factors that contribute to teenage pregnancy and instead stigmatized teenage parents and their children.

The mayor's office responded, saying that it was "past time" to be "value neutral" about teenage pregnancy and that it was important to "send a strong message that teen pregnancy has consequences - and those consequences are extremely negative, life-altering and most often disproportionately borne by young women."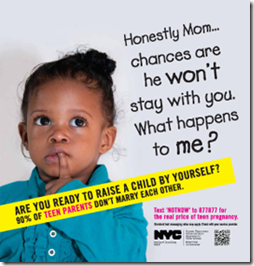 Sen. Dianne Feinstein: It's Legal to Hunt Humans with High-Capacity Magazines
Well finally. I've been trying to convince the neighbors for years that the common homeless and migratory hobos are in fact fair game with no season or limits. It's good to see the Senator finally get on board with the Most Dangerous Game.
The time has come, America, to step up and ban these weapons. The other very important part of this bill is to ban large capacity ammunition feeding devices, those that hold more than 10 rounds. We have federal regulations and state laws that prohibit hunting ducks with more than three rounds. And yet it's legal to hunt humans with 15-round, 30-round, even 150-round magazines.
Oh and George W. Bush created PTSD, all veterans are cray-cray, and there are spiders in my brain I can feel them right now.
How to Write a Hit Pop Song by Dave Grohl
"My child is an honor student..."'
"My child is an honor student..."
"Molon Labe! Molon Labe!"
I'm not sure how useful it would be but John Dillinger thought so. And back in the pre-NFA act days you could do anything you liked to your guns.
"During the bank robber era, some guns-savvy outlaws had gunsmiths make select-fire handguns for them. In fact, an Arizona gunsmith created a full-auto 1911 .38 Super for John Dillinger, complete with vertical forearm. In the early days, it was no big deal.

It wasn't until the National Firearms Act of 1934 that machineguns were treated any differently than other firearms."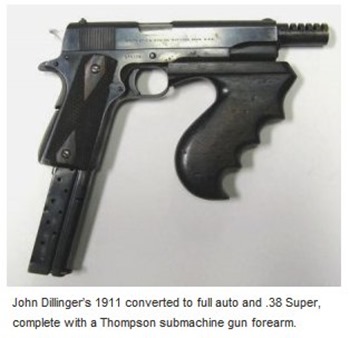 Maybe - but there's a lot more study to be done before we could say anything for sure.
The results of these tests, which the Cardiff team reveal today, are extraordinary.  They say the stones contain fossilised biological structures fused into the rock matrix and that their tests clearly rule out the possibility of terrestrial contamination.

...The most startling claims, however, are based on electron microscope images of structures within the stones (see above). Wallis and co. say that one image shows a complex, thick-walled, carbon-rich microfossil about 100 micrometres across that bares similarities with a group of largely extinct marine dinoflagellate algae.

They say another image shows well-preserved flagella that are 2 micrometres in diameter and 100 micrometres long. By terrestrial standards, that's extremely long and thin, which Wallis and co. interpret as evidence of formation in a low-gravity, low-pressure environment.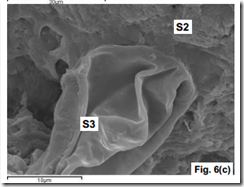 How To Be Alone Together For 500 Days
And not kill each other or get divorced which is not really an option in Antarctica anyway.
It never ceases to amaze us, but the most common question Rolf and I got after our winter-over, when we spent 15 months on the Antarctic Peninsula, nine of which were in total solitude, was: Why didn't you two kill each other?

We found the question odd and even comical at first, because the thought of killing each other had never crossed our minds.

We'd answer glibly that because we relied on each other for survival, murder would be counter-productive.

...We figure that a couple who ran a farm a few generations ago would be very likely to have a successful trip to Mars.

Why? Because a couple on a farm lived in interdependence, with accepted roles. They lived frugally, entertaining themselves, producing what they needed and repairing their tools that broke. All those traits are necessary for a long space voyage.

...Keeping quiet when the person is close enough to practically read one's thoughts, is a matter of self-discipline, fuelled by caring.

The only exception to our silence rule was for boat-related safety issues. The boat, for obvious reasons of survival, always came first.

Showing tangible signs of caring and of empathy ensures that cabin fever never takes hold. It's one of the personality traits Sir Ernest Shackleton looked for, when signing-on crew for his expeditions.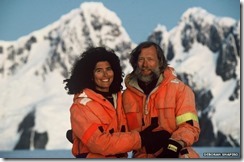 Sun God Sleepy, Need Offerings
Something unexpected is happening on the Sun. 2013 was supposed to be the year of "solar maximum," the peak of the 11-year sunspot cycle. Yet 2013 has arrived and solar activity is relatively low. Sunspot numbers are well below their values from 2011, and strong solar flares have been infrequent.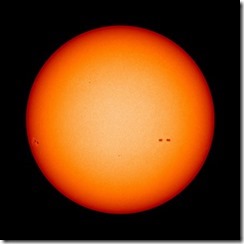 Teh Tweet!
Tonight's post brought to you by breeders: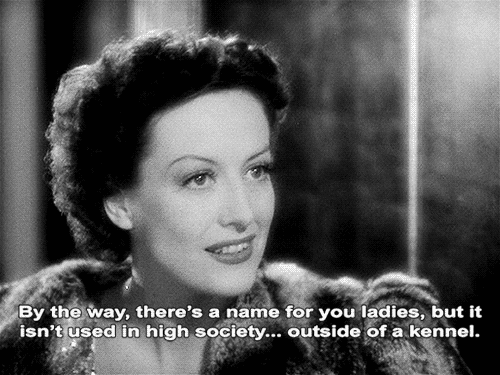 Notice: Posted by permission of AceCorp LLC. Please e-mail overnight open thread tips to maetenloch at gmail. Otherwise send tips to Ace.

posted by Maetenloch at
10:15 PM
|
Access Comments