« Hipster Convention SXSW is Extraordinarily White;
No One in the Media or on the Left Notices or Objects
|
Main
|
Yea, its Monday again, which sucks. This will help. [Purp] »
March 10, 2013
Overnight Open Thread (3-10-2013)
Ted Gundy was a US Army sniper during WWII. Two years ago at age 84 during a visit to Ft. Benning he was awarded a 'black hat' by the U.S. Army Marksmanship Unit.
They also gave him a chance to shoot a 1903 Springfield A4 similar to the one he used during the war as well as a modern sniper rifle at the base's range. And he showed that he's still got it when it comes to shooting.
Ted Gundy, an 86-year-old World Wat [sic] II sniper, was awarded the "black hat," one of the highest awards of the marksmanship unit, during his visit to Ft. Benning, Ga. He got a few other surprises along the way.

He was presented with an exact replica of the rifle he used during the Battles of the Buldge [sic] and Bastogne, a 1903 Springfield A4 sniper rifle. It must have seemed like old home week as he hit the target - three hits for three shots - at three hundred yards - three football fields.

He was then given the opportunity to try modern equipment on a target 1,000 yards away. The Remington 700 is, according to the video, "one of the most accurate rifles in the world."

At 1,000 yards, for every mile per hour of crosswind, the bullet moves 10 inches. Just like with the WWII-era Springfield at 300 yards, Gundy hit three for three with the Remington at 1,000.
You do not want Ted Gundy ever coming after you.
Cliff Asness points out the vacuousness and danger of the No Labels movement. Even the  policy questions they claim to want to resolve are ill-posed and asking for a statist answer.
Let's next consider the specific action items on the front page of your website under the exuberant title "Make America Work!" as they are instructive:

1.    Tell us the full truth
2.    Govern for the future
3.    Put the country first
4.    Be responsible
5.    Work together
6.    It's nice to be nice to the nice

These all sound very sweet, as platitudes usually do. Perhaps somewhere, someone hiding in a cave disagrees with your list, but you will be hard-pressed to locate this Neanderthal. This agreement is, of course, meaningless, because your nostrums require specifics to have any content.

While these are nice things to teach children, they don't lead to any actionable items.
...By the way, I made up number 6 above. I think Frank Burns said it on "M*A*S*H," but it did kind of fit, no?

Your approach is the pleasant "feel good about yourself" path that solves little, or worse causes harm, but lets you crow about your accomplishments and superiority. You label yourselves "No Labels" and "problem solvers" (I'll leave it to Bertrand Russell to decide whether "No Labels" is actually a label). Again, we don't need to solve problems like they are just complex engineering puzzles, or worse, childish disagreements where the answer is usually to give each whining brat half. Real life problems are more Solomon-like and your approach leads to a lot of split babies. Rather, we need to debate the issues of right and wrong and how a free society is supposed to function. One side has to win this debate on the merits. If my side loses, I fear the country will ultimately be subject to decline (for rich and poor alike) and tyranny, but at least I will have been defeated on the field of intellectual battle, not in the swamp of compromise you propose we bathe in.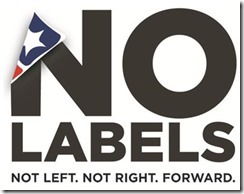 Here Stacy McCain reminisces about Andrew a year after his death and looks at what made him special.
It's important to remember, I think, that Breitbart was a self-professed "news addict" - not a politics addict or still less a Republican Party addict, which is what his enemies would very much love to demonize him as having been.

Any intelligent "news addict" (and Breitbart was extraordinarily intelligent) who approaches the business from an outsider's perspective cannot help but observe the herd instinct of the media, and resent it: "Hey, look, big media - over here! There's an interesting story you missed because it doesn't fit your prefabricated template!"
Like Andrew said at CPAC last year, "If you're not in that bunker because you're not satisfied with a certain candidate, more than shame on you! You're on the other side!"

This is a point that I've certainly come to appreciate - and I think all of us should appreciate more - in the past year. During the long primary campaign, some conservatives got so into the "Anybody But Mitt" mindset that they simply couldn't let it go. In the four months since Election Day, there has been an endless round of finger-pointing and told-ya-so's that haven't done anything useful toward organizing victory or, at least, staunching the bleeding.

So, yeah - get in the fight, or you're on the other side.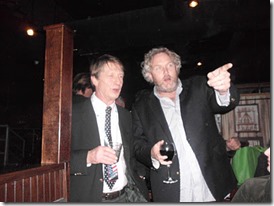 No One Knows How to Make a Can of Coke
If you're familiar with the famous essay, I, Pencil, then it's even more true for a can of Coke:
A much smaller proportion of the syrup is flavors. These include vanilla, which is the fruit of a Mexican orchid that has been dried and cured for around three months; cinnamon, the inner bark of a Sri Lankan tree; coca-leaf which comes from South America and is processed in a unique US government authorized factory in New Jersey to remove its addictive stimulant cocaine; and kola nut, a red nut found on a tree which grows in the African Rain Forest (this may be the origin of Coca-Cola's distinctive red logo).

...The finished product is transported by road to a distribution center and then to my local Vons. This tool chain, which spans bauxite bulldozers, refrigerators, urethane, bacteria and cocaine, produces 70 million cans of Coca-Cola each day, one of which can be purchased for about two quarters on most street corners, and each of which contains far more than something to drink. Like every other tool, a can of Coke is a product of our world entire and contains inventions that trace all the way back to the origins of our species.

The number of individuals who know how to make a can of Coke is zero. The number of individual nations that could produce a can of Coke is zero. This famously American product is not American at all.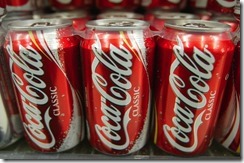 So What's Really in an Airport X-Ray Machine
You see x-ray machines every time you fly yet almost no one knows exactly how they operate. Well here an engineer got a hold of a surplus one and proceeds to tear it down. He even hacked his way into the software and got it operating again.
Parts 2 and 3 are here and here.
In the time it took to read and understand this ONT you just earned yourself another beer.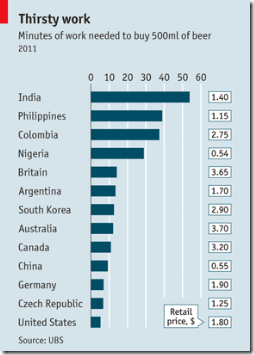 Companies to Work For: Advance Medical has Beer Cart Fridays
Employees at a Florida health care company are allowed to drink on the company's tab, on company time, thanks to a perk known as "Beer Cart Fridays."

Advance Medical CEO Jennifer Fuicelli told the Daytona Beach News-Journal (http://bit.ly/YGXRb2) she's been rolling out the beer cart for two years as part of an "unorthodox corporate culture" that rewards employees for hard work.

She says the company began in 2005 with four employees and now has 350 workers in two locations -- Port Orange, Fla., and Broomfield, Colo.

The company also hosts costume days for Halloween, barbecues on the clock and a birthday "get out of jail free" card, which can be used for a paid day off.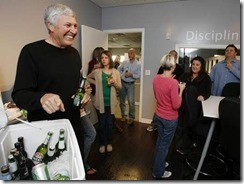 They say everyone has a identical match or two somewhere in the world and that goes for super-models as well.
In this case it's Ania from Russia who can does a pretty good Kate Upton.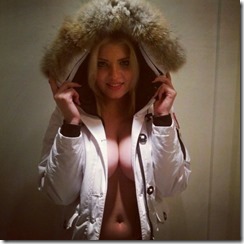 Weekly AoSHQ Commenter Standings
Top 10 commenters:
1 [481 comments] 'Vic' [67.52 posts/day]
2 [454 comments] 'MWR, Proud Tea(rrorist) Party Assault Hobbit </i></u></b>'
3 [443 comments] 'sven10077-ArkLaTex travelogue and Researcher'
4 [439 comments] 'Jones in CO'
5 [438 comments] 'Merovign, Dark Lord of the Sith</i></b></s>'
6 [399 comments] 'Jane D'oh'
7 [395 comments] 'Anna Puma (+SmuD)'
8 [293 comments] 'toby928? for TB'
9 [270 comments] 'Billy Bob, pseudo intellectual'
10 [264 comments] 'beach'
Honorable Mention:
15 [234 comments] 'ace'
Top 10 sockpuppeteers:
1 [84 names] 'Islamic Rage Boy' [11.79 unique names/day]
2 [73 names] 'The Political Hat'
3 [58 names] 'beach'
4 [55 names] 'Low Information Voter'
5 [52 names] 'kbdabear'
6 [44 names] 'andycanuck'
7 [34 names] 'Dang'
8 [29 names] 'Methos'
9 [25 names] 'fluffy'
10 [24 names] 'Oberlin  College'
The group. Yeah.
Where it's at - the Twitter
Tonight's post brought to you by the legendary Annie Oakley: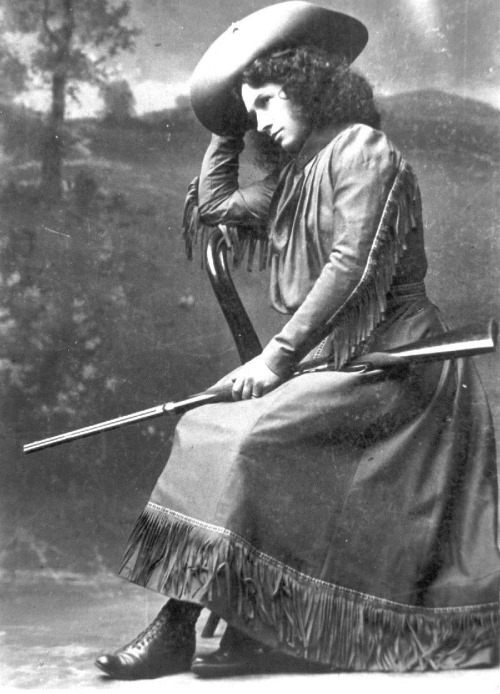 Notice: Posted by permission of AceCorp LLC. Please e-mail overnight open thread tips to maetenloch at gmail. Otherwise send tips to Ace.

posted by Maetenloch at
10:32 PM
|
Access Comments