« #Hacked Again: Ibramhim Announces She's Not Apologizing To No Damn Jews
|
Main
|
NYT shocker: Global warming averted impending ice age [Purp] »
March 07, 2013
Ov3rnite Open Thred (3-7-2013)
The Top 102 Non-fiction Stories of 2012
As collected by Conor Friedersdorf (yeah yeah I know). Some of these have already appeared on previous ONTs. And even ones that I just picked out at random were all pretty good reads.
Warning: Some of the stories in Conor's list may contain <gasp> liberal views. If that freaks you out, best to move on and spare yourself the anger and tears.
No. 15 Why Things Fail by Robert Capps
From tires to helicopter blades, everything breaks eventually.
Wired, October 2012

"In our Moore's law-driven age, we expect devices to continuously be getting smaller, lighter, more powerful, and more efficient. All this is great for innovation, but it's terrible for reliability."
No. 57 The Meme Generation by Matt Labash
Hide your kids, hide your wife, hide your husband. The end is nigh.
The Weekly Standard, Jun 2012

"Rarely in history have so many truly smart people applied their intelligence to something as dumb as aggregating and propagating LOLcats."
No. 58 The Expendables by William Langewiesche
It's the dark romance of the French Foreign Legion: haunted men from everywhere, fighting anywhere, dying for causes not their own. Legionnaires need war, certainly, and Afghanistan is winding down. But there's always the hopeless battle against rogue gold miners in French Guiana . . .
Vanity Fair, Dec 2012

"An old legionnaire told me about a lesson he learned as a young recruit, when a veteran sergeant explained dying to him. He said, 'It's like this. There is no point in trying to understand. Time is unimportant. We are dust from the stars. We are nothing at all. So fuck off with your worries about war.'"
No. 85 The Landlord's Tale by Bert Stratton
A member of a maligned class explains, among other things, how he keeps up the neighborhood.
City Journal, Dec 2012

"I used to feel guilty about charging rent. I hadn't done anything to deserve it, other than maintaining a building-a building I hadn't even built. Now that I'm middle-aged, though, I feel fine collecting rent."
Now you might think that the benefits of liberty and freedom would be pretty much self-evident to all Western educated people but you'd be wrong. In fact Bowdoin professor Sarah Conly thinks personal autonomy is a bad thing and has written a whole book, Against Autonomy: Justifying Coercive Paternalism, arguing against it.
No this is not a joke:
I argue that autonomy, or the freedom to act in accordance with your own decisions, is overrated - that the common high evaluation of the importance of autonomy is based on a belief that we are much more rational than we actually are. We now have lots of evidence from psychology and behavioral economics that we are often very bad at choosing effective means to our ends. In such cases, we need the help of others-and in particular, of government regulation-to keep us from going wrong.
A classic example of
Kip's Law
.
And guess what her next book is about:
I've now started on my next book, tentatively titled One: Do We have a Right to More Children? We tend to think of regulating the number of children people may have as morally reprehensible.
And given her previous book you can predict exactly what her opinion is. #NotEvenPretendingAnymore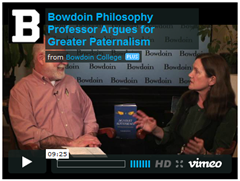 Someone Alert Clueless Joe: Even shotguns use AR-15s in self defense
Deputies say Mendoza took several items and fled from the home on foot. He returned to the farm and placed the stolen items behind a barn. They say he then stole a pickup truck belonging to the farm and returned to the home he burglarized stealing more items and a shotgun and AR-15 rifle.

Det. Williams with the Polk County Sheriff's Department tells KOIN 6 News that they believe a piece of the shotgun was caught in the trigger area of the AR-15. While crossing the field the truck hit a bump causing the weapon to fire once striking and killing Mendoza.
Heh.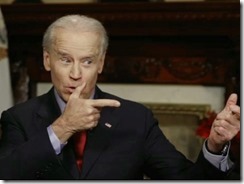 Probably - maybe - it all depends on where you are. Check out these rent heat maps for major cities.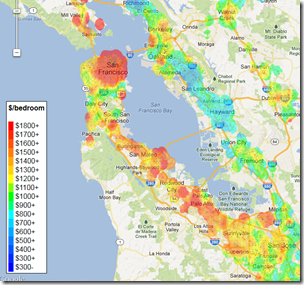 5 Clearly Fake News Stories The Media Told You Were True
Deadly alar, the coming epidemic of heterosexual AIDS, and a lion killing 42 midgets in a Cambodian ring fight are just some of the media's fake stories that don't appear in this article.
"Briefly stated, the Gell-Mann Amnesia effect is as follows. You open the newspaper to an article on some subject you know well. In Murray's case, physics. In mine, show business. You read the article and see the journalist has absolutely no understanding of either the facts or the issues. Often, the article is so wrong it actually presents the story backward-reversing cause and effect. I call these the "wet streets cause rain" stories. Paper's full of them.

In any case, you read with exasperation or amusement the multiple errors in a story, and then turn the page to national or international affairs, and read as if the rest of the newspaper was somehow more accurate about Palestine than the baloney you just read. You turn the page, and forget what you know."

-- Michael Crichton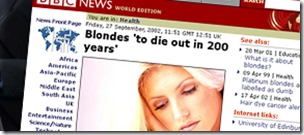 "..the grocer's apostrophe is a weeping pustule on the shining face of English."
You know who loves grammar pedants? Their mothers. Well mostly, but not always.
Yes, I know, the grocer's apostrophe is a weeping pustule on the shining face of English, and people who don't know the difference between "less" and "fewer" should be marooned on a small, ice-covered island in the Arctic Sea. You, as a person of intelligence, are entitled to that opinion. I will defend to the death your right to think that "less" and "fewer" should only be used in very specific ways (even though history proves you wrong), and I will even agree that I don't understand how the grocer's apostrophe came to be (though apostrophes can be tricky, and we know all how weird English plurals can be). What I cannot defend, however, is asshattery in the name of grammar.

You may think you are some great Batman of Apostrophes, flitting through the dark aisles of the Piggly-Wiggly, bringing Truth and Justice to tormented signs everywhere! But in reality, you are a jerk who has defaced a sign that some poor kid, or some poor non-native English speaker, or some educated and beleaguered mom who is working her second job of the day, spent time making.

..The reality is that many of the bits of grammar that we think of as wrong are actually just a matter of preference.
And aren't even grammar per se - they're just preferences in usage that are mostly arbitrary, often regional, and rarely make any difference at all in terms of meaning and communication. But they do help keep those ignant hoi polloi out of your fancy soirees and such.
Oh and then you have PJ O'Rourke's guide to speaking proper English:
A) At the present, I am impecunious.
B) I ain't got me more than no three nor four million in the dang stock market.
One of these statements will open the doors of society and culture to you and one won't.
Rob Lowe Isn't Sorry to See Hugo Chavez Gone
And calls him what he was. After watching Lowe in Parks and Recreation I've realized that he's naturally funny and should have gone into comedy much earlier in his career (Tommy Boy was an early hint).
Oh and one of the horde makes an appearance as well.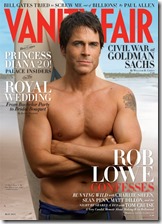 11 Words and Phrases Popularized by Teddy Roosevelt
1. Nailing Jelly To The Wall
Definition: An impossible task.
"Somebody asked me why I did not get an agreement with Columbia. They may just as well ask me why I do not nail cranberry jelly to the wall." -TR, 1912.
4. Weasel Words
Definition: Soft and ambiguous language.
"One of our defects as a nation is a tendency to use what have been called 'weasel words.' When a weasel sucks eggs, the meat is sucked out of the egg. If you use a 'weasel word' after another, there is nothing left of the other." -TR, 1916. (According to a 1916 New York Times article, Roosevelt was accused of plagiarizing the term, which appeared in The Century Magazine in 1900. Roosevelt said he heard it from a friend years earlier.)
Yahoo group. That is all.
And my Twitter spew.
Tonight's post brought to you by sudden revelations: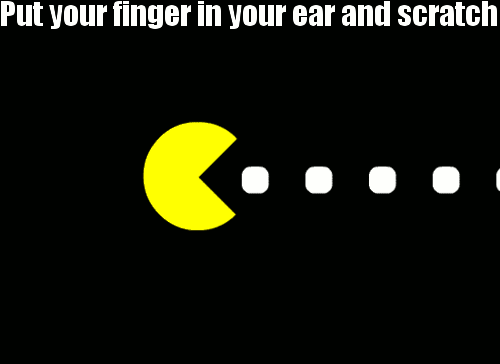 Notice: Posted by permission of AceCorp LLC. Please e-mail overnight open thread tips plus $1 for S&H to maetenloch at gmail. Otherwise send your scraps to BizarroAce.

posted by Maetenloch at
10:06 PM
|
Access Comments