« This Summer, the Conclusion of the Epic Trilogy: Um, "Hangover III"
|
Main
|
SMOD 2013 UPDATE: Panstarrs (Theoretically) Visible Tonight South of Latitude 40N »
March 07, 2013
King of the Nerds Finale Tonight
If you haven't been watching -- which I hadn't myself, until last week -- it's actually a well-conceived and well-done show. Let me caveat that: It's well-conceived and well-done in the specific range of possible reality TV elimination shows featuring nerds engaging in nerd-ish games.
It's hosted by Original Nerds Lewis (Robert Carradine) and Booger (Curtis Armstrong), who actually created the show, and are good, likable hosts. Curtis Armstrong does every line reading so Big and with such Thunderous Portent that it's funny; Carradine does a sort of shy nerd commentary. Rather like the Pat Summeral of Nerd Games.
The cast of contestants chosen from the show was pretty good, including, actually, two chicks who were pretty cute and other two who were nerd-doable. Unexpectedly, the last five people on the show consisted of one nerd and four nerdesses. There was a lot of crying, baby-whining, arrested development and nerdly arrogance. The cast was just likable enough to be watchable and just annoying enough to be watchable in that reality-tv show way (where you kind of just want to feel superior to these goons).
It's on TBS tonight. TBS also features the last four shows (shows 4-7) on demand so you could catch up real fast if you wanted to.
Handicapping the Nerds:
Genevieve: The obvious favorite, as she's won three Nerd Offs (often overcoming a strong advantage of her opponent-nerd) and her nerdly abilities are now spoken of with such reverence that you'd think they were talking about An Actual Witch. Her main strength is an ability to quickly study/practice and become semi-decent at nerdly activities. She's also been in three Nerd-Offs, so she's as annealed to the tempering fire of nerdly competition as any Nerd in the house.
Portfolio: Science, fantasy stuff. Adaptability.
Disadvantages: Everyone thinks she's a Witch so everyone wants her out. Then again, they're down to four; so everyone wants everyone out.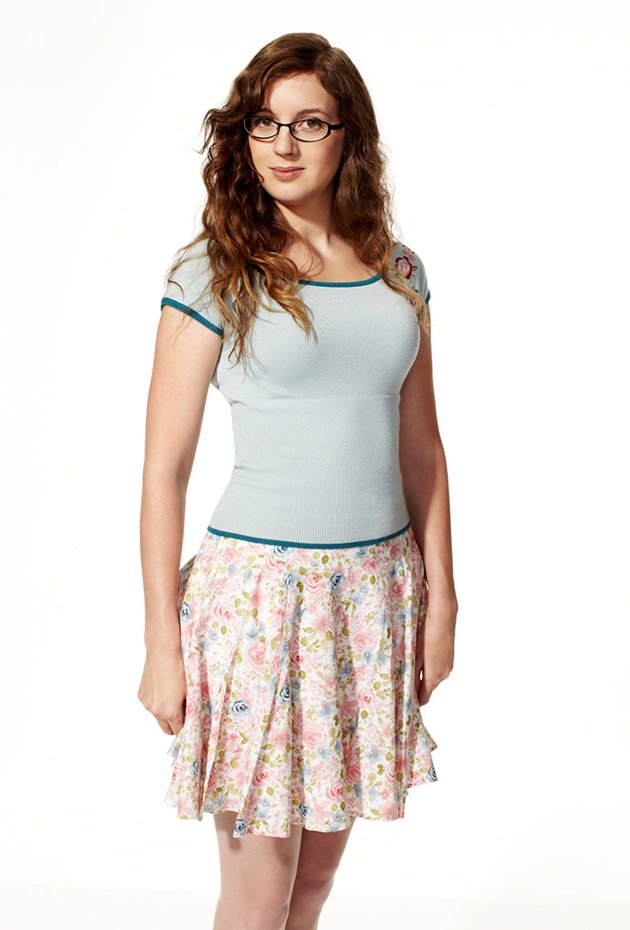 Odds: 3:1
By the way these odds aren't going to add up so shut up or help me correct them.
Ivan: The D&D nerd of the remaining contestants and the only remaining Nerd Bull. Beyond that, has no obvious strengths. Also doesn't really have an obvious weaknesses. He's kind of a wildcard because I honestly don't know anything about him.
Advantages: His chief advantage is that I sense he's a reasonably strong competitor, but with Genevieve drawing the fire, he may get a pass into the final round.
Disadvantages: Mutton chops. Also, the editors don't seem to spend much time on him. This could be either that he doesn't cause stress and drama (and hence isn't good for TV) but it could also mean they know he didn't win, so why bother?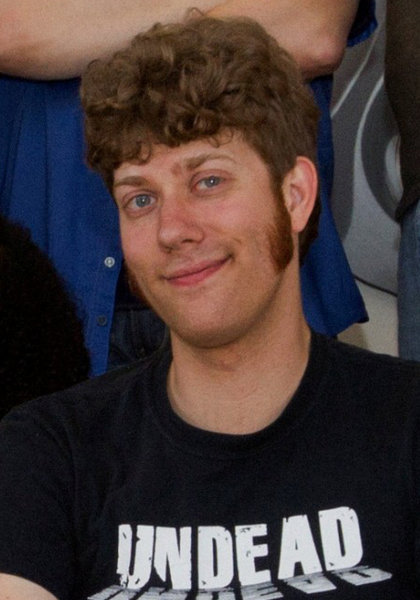 Odds: 5:1
Celeste: The pretty hot Asian Gamer Girl, actually a professional Halo player (what?) and holds a record for solving the Rubik's cube, she says. (Well, she can do it in 25 seconds, anyway.) Has benefited from a strong alliance with Genevieve which may or may not persist into the finals due to them both throwing each other under the bus last week.
Advantages: Alliance with Genevieve, maybe; has flown under the radar and attracted little attention because everyone thinks she's dumb and weak.
Disadvantages: She's dumb and weak. No I'm just kidding, I said that for the joke. Back to her advantages: As a professional gamer I assume she'll be good in competition... if she ever enters competition. She's avoided it the whole season. But they haven't done a real videogame challenge yet, like a first-person fast-reflex shooter, and if they do, forget it, she wins.
I see her as second or third place.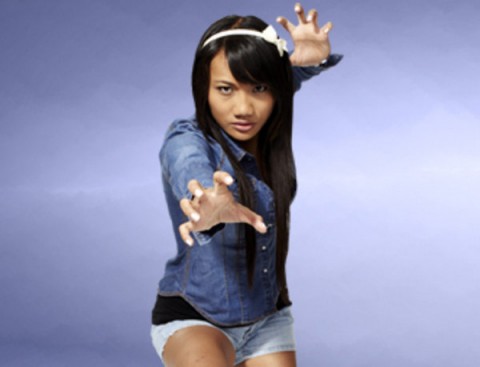 Odds: 10: 1
Danielle: The pink-haired Nerdette who does World of Warcraft videos and has taken five World of Warcraft characters to maximum level. Kind of cute, but insanely annoying. Cannot stop talking about her self and bragging, unless she takes a break to talk about how awful everyone else is and how unjust it is that she should have to compete on a competition show.
Advantages: Actually none, but they have featured her a lot in the editing throughout the series, so who knows. Her skills are really non-competitive skills-- World of Warcraft cannot be played one-on-one in any kind of serious contest. I mean, it's just button-mashing. (Please Nerds, do not disagree, I am pontificating.) There is no chance that her video-making skills will be featured in a challenge.
One thing that works in her favor is that her skill-set seems limited-- no one will vote for her to engage in a Nerd Off, because they'd want to put up someone stronger to get rid of Genevieve.
One other advantage: She came up with a surprise out-of-the-box solution for a physics problem she had no ability to solve. I'm not sure if this was just Lucky Guessing, but she beat a NASA engineer on a contest to determine how many plates of glass various objects would break falling from a height of 76 inches. She googled for the answer, and found that 9/11 Truthers run this experiment a lot. She said something like "All these people do is drop water balloons into plates of glass." At any rate, she won that particular contest, thus simultaneously winning immunity and also proving 9/11 was an inside job.
But I don't know how to score that. I think the other competitors over-relied on math and theory whereas she wound up -- smartly -- relying on observation and guesswork, which turned out to be better guides (as they so frequently are).
Disadvantages: Everyone in the house is very annoyed by her. Though I don't know what that counts for in the everyone-for-himself phase of the game.
Odds: 15:1
Bonus: Celste on Conan in a Rubik's Cube contest. The contest starts at 5:43, but you're going to want to see her kickin' little body before then, when she walks out.

posted by Ace at
05:31 PM
|
Access Comments