« Obama's War: The Psychology of the Weakling and Obama's Strange Clinging to the Right to Murder
|
Main
|
A brief thought experiment [Warden] »
March 06, 2013
Overnight Open Trehead (3-6-2013)
UPDATED UPDATE: Yeah comments are down - we have Top Men working on it.
New hamster - crisis averted.
UPDATE: You can watch the filibuster live here. Never mind - it's over now.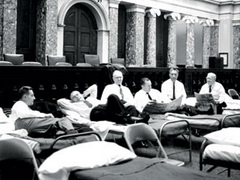 Well maybe not law-laws but violating them will certainly get you snarked and mocked.
And that's on the Bingo and Quilting forums - the rest of the Internet plays a bit rougher.
Poe's Law
"Without a winking smiley or other blatant display of humor, it is impossible to create a parody of fundamentalism that someone won't mistake for the real thing."
i.e. humor doesn't naturally pass through the intertubes without assistance.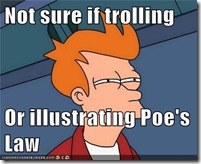 Godwin's Law
"As an online discussion grows longer, the probability of a comparison involving Nazis or Hitler approaches 1."
Cohen's Law
"Whoever resorts to the argument "whoever resorts to the argument that. has automatically lost the debate" has automatically lost the debate."
Skitt's Law
"Any post correcting an error in another post will contain at least one error itself."
The Law of Exclamation
"The more exclamation points used in an email (or other posting), the more likely it is a complete lie. This is also true for excessive capital letters."
i.e. THIS!!!! is the sign of the liar/kook.
And then you have the Rules of the Internet.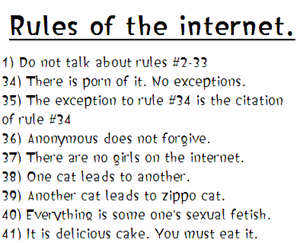 No 'Stand Your Ground' Hearing for Zimmerman
But there may be a logic to his foregoing the hearing since the burden of proof is different and if he loses, it might hurt him in the trial as well.
The burden of proof does shift between the pre-trial hearing and the trial. At the hearing, the pre-ponderance of evidence must support a self-defense claim; at trial ,the prosecution must establish beyond a reasonable doubt that self-defense was not in play. So conceivably, the same set of facts could lose in a hearing but lead to acquital at trial.

And if the defense is worried that the political pressure on the judge will weigh against dismissal, the pre-trial hearing might result only with the defense tipping its hand in order to generate headlines such as "Judge Rejects Zimmerman Self-Defense Claim". That sort of pre-trial publicity might not be helpful (I am not a high-priced jury consultant, but that is my guess).
Also Trayvon's girlfriend has been caught lying about her age and whereabouts after the shooting.
The long standing weaknesses of Arab militaries are really just a manifestation of the deep problems in the Arab culture. When everything is run by connections and no one takes responsibility, well nothing really works including the military.
For example, Arabs in general don't care for the Western custom of establishing minimum standards for, say, fighter pilots. It's long been known that it is very difficult to wash out an Arab pilot who is well connected (especially a member of a powerful local family). There are some very good Arab pilots but they are a minority. The rest get by. As long as they can take off and land, they can stay in a squadron. During combat exercises, especially with American squadrons, it's understood that the low overall performance of Arab pilots is not to be discussed with the Arabs, or anyone else. Junior American officers get irked by this but it is career suicide to disobey orders on this point.

...The problem extends to ground crews, who don't take responsibility seriously and have to be constantly hounded by their foreign advisors and specialists hired to make sure the aircraft are flyable. And when something goes wrong, the foreign experts are expected to take the blame.
It comes down to a different cultural attitude towards taking responsibility for your actions. It's human nature to avoid failure or taking responsibility for a mistake. Thus we have the concept of "saving face." One reason the West has made such economic, cultural, military, and social progress in the last five hundred years is because they developed a habit of holding people responsible for their actions and giving out the rewards based on achievement. In the West, this sort of thing is taken for granted, even if it is not always practiced.

But in much of the rest of the world, especially the Arab world, things are different.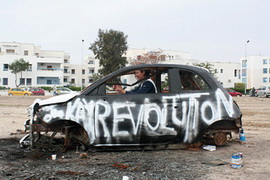 Brett Kimberlin Still Harassing Aaron Walker and Lee Stranahan
The mystery witness who took a photo of Aaron Walker outside a Howard County, Maryland courtroom last week has been revealed to be serial bomber Brett Kimberlin, according to a comment on the BreitbartUnmasked blog by "Texas Tim", a frequent commenter that appears to be a fake persona.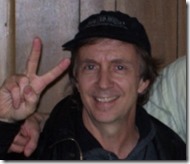 Every single story at The Ononeon is absolutely true even if it sounds like it came from The Onion.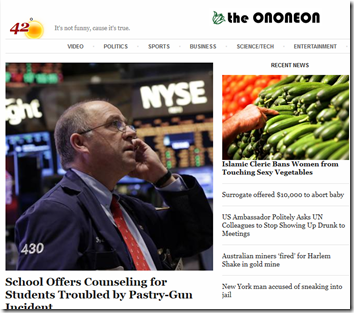 In the US it's July, August, and September but in Europe it's mainly in the Spring. Scientists have looked at various factors but the strongest one seems to be light and latitude:
If we evolved to be more fertile at certain times, chances are good that photoperiod would be the signal for that timing - and, in fact, the data seem to agree. Birth seasonality is strongest at extreme latitudes where photoperiod is most extreme, and an Italian study found that day length and temperature (which are hard to separate) explained 40% of the variability in seasons of birth.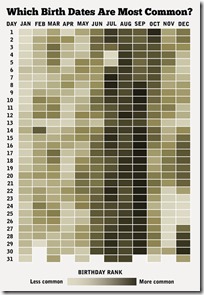 And your 401(K) fund is delicious and filling with a crunchy revenue-y shell:
Pressure is growing to change incentives for retirement savings as U.S. lawmakers look for revenue, and top earners may pay the price.

The budget challenges confronting the federal government are leading to scrutiny of tax-advantaged savings accounts such as 401(k)s because they're among the costliest tax breaks.

...The benefit for 401(k)-type plans is the U.S. government's third-largest tax expenditure, behind only the mortgage interest deduction and exclusion of employer contributions for medical insurance. It is estimated to cost about $429 billion in forgone revenue from 2013 through 2017, according to the administration's latest budget proposal. IRAs will cost about $100 billion over the five-year period.
Orson Scott Card's Superman Story Shelved After Homophobia Controversy
And by homophobia they mean that he doesn't support gay marriage. Not that anything related to the issue even appears in his stories. He just has the wrong opinion and that cannot stand.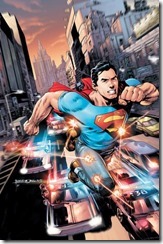 I don't wear a tie much these days but I'd sure like to rock a Trinity at the next parole hearing.
Teh Tweet!
Yahoo group. That is all.
Tonight's post brought to you by you're soaking in it: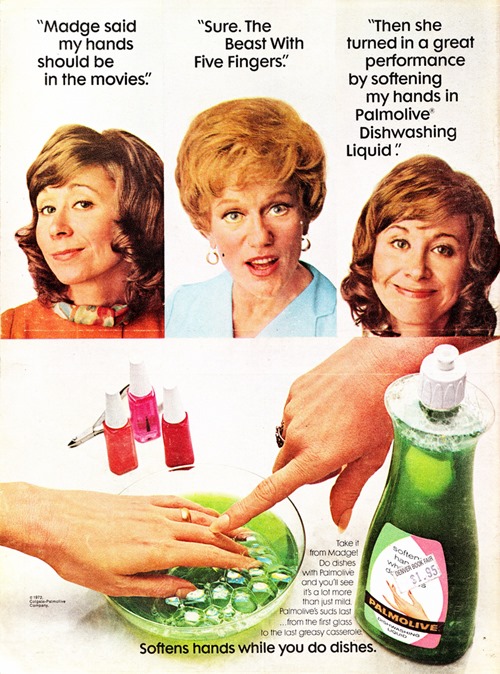 Notice: Posted by permission of AceCorp LLC. Please e-mail overnight open thread tips to maetenloch at gmail. Otherwise send tips to Ace.

posted by Maetenloch at
10:07 PM
|
Access Comments