« An Iron Curtain Has Descended Upon the Continent
|
Main
|
Early morning Doom - commercial "indicator species" and the economy [Purp] »
March 05, 2013
Overknight Open Thread (3-5-2013)
Jonah Goldberg at AEI: 'Cheer Up, The Worst Is Yet To Come'
This is an hour-long video but well worth watching. The first few minutes are stand-upy so you can skip to 7:00 if you want to get to the meaty filling. And yeah there are a lot of umms but that (mostly) smooths out once he gets rolling.
Here Jonah talks about why Romney lost (and points fingers) and makes some good points about where things stand now and what to do about it including the following:
Why seeming like a rich, greedy prude is not a winning image.
Missing fathers and the decline of baseball.
The deep creepiness of 'Julia' and the naïve statism of John McCain.
"One of the problems with the elite is that it refuses to preach what it practices."
Why 99% of public policy debates = Locke vs Rousseau
The category error of believing that the government can love you.
Revisiting Journalistic Ethics from 1989
I remember watching this on PBS when it first came out and being surprised (but sadly not particularly shocked) at Mike Wallace's declaration that he would let American troops be ambushed by the enemy in the pursuit of a story since he was a reporter. Unfortunately I couldn't find video of the entire show. Full video is here.
Ogletree pushed Wallace. Didn't Jennings have some higher duty, either patriotic or human, to do something other than just roll film as soldiers from his own country were being shot? "No," Wallace said flatly and immediately. "You don't have a higher duty. No. No. You're a reporter!"
Peter Jennings initially came down on the side of warning the Americans but was forced to backtrack by Wallace playing the noble journalist card. My feelings were summed up by Col. Connell in a rare display of straight talking on a talking-head program:
A few minutes later Ogletree turned to George M. Connell, a Marine colonel in full uniform, jaw muscles flexing in anger, with stress on each word, Connell looked at the TV stars and said, "I feel utter . . . contempt. " Two days after this hypothetical episode, Connell Jennings or Wallace might be back with the American forces-and could be wounded by stray fire, as combat journalists often had been before. The instant that happened he said, they wouldn't be "just journalists" any more. Then they would drag them back, rather than leaving them to bleed to death on the battlefield. "We'll do it!" Connell said. "And that is what makes me so contemptuous of them. Marines will die going to get ... a couple of journalists."
Journalists like Wallace are quick to become non-aligned citizens of the world when it's convenient for their story but just as quick to revert to being American reporters when it's useful, counting on better men to come to their rescue.
Britain's Royal Air Force now has just a quarter of the number of combat aircraft it had in the 1970s. The Royal Navy has 19 destroyers and frigates, compared with 69 in 1977. The British army is scheduled to shrink to 82,000 soldiers, its smallest size since the Napoleonic wars. In 1990 Britain had 27 submarines (excluding those that carry ballistic missiles) and France had 17. The two countries now have seven and six respectively.

And yet Britain and France are commonly regarded as the only two European countries that still take defence seriously.
...The Belgians distinguished themselves in the Libyan campaign of 2011. But about 75 per cent of Belgian military spending now goes on personnel - causing one critic to call the Belgian military "an unusually well-armed pension fund".
If it weren't for nukes, NATO, and hapless neighbors, Europe would make perfect invasion bait.
The fact that we had exactly zero cases of polio, diphtheria, and smallpox and sub-20 cases of rubella and tetanus last year is true medical miracle. It's easy to forget this in the search for perfection.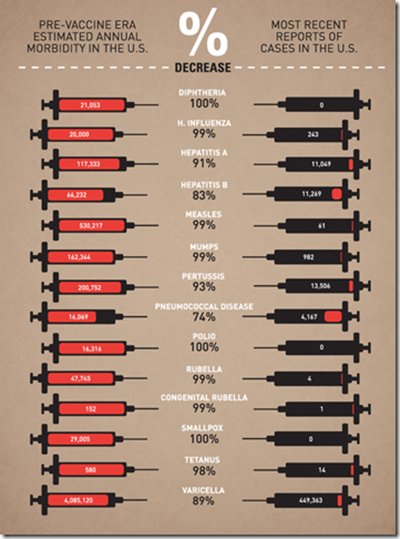 What the GOP Must Hear: 'No Approach Always Works Everywhere.'
This also applies to the base as well.
Here's why the post-election "what should Republicans do?" discussion has been so maddening.

Everyone has an opinion, and it's not likely that there's going to be a one-size-fits-all answer.

...So instead of "my preferred vision will work in some races and circumstances, and not others," the view that stands out the most is, "The GOP must do X!" regardless of circumstances. RINO Pride! Embrace Libertarianism! Kick out the RINOs! Dump Karl Rove!

Embrace "a more secular and modernizing conservatism that eschews most social issues!" Embrace Christie!

What wins votes in one part of the country isn't going to work in another part of the country, and the GOP ought to have sufficient ideological flexibility to get their candidates elected anywhere.
The 10 Worst States for Taxation
You can probably guess the top 5 without even having to think but this one surprised me:
7. North Carolina



North Carolina is the seventh worst state overall, and is also the eighth worst for individual income tax rates and the forth worst for sales taxes. However, the state's corporate taxes are decent (ranking 29th) and unemployment insurance taxes rank 5th in the nation.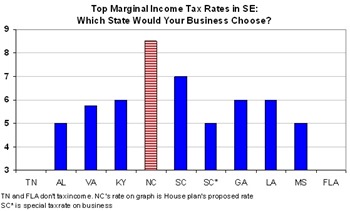 Tax Increases From the Fiscal Cliff Agreement and Obamacare
Taken from today's NRO Morning Jolt which you should subscribe to if you don't already.
1. Payroll Tax: increase in the Social Security portion of the payroll tax from 4.2 percent to 6.2 percent for workers. This hits all Americans earning a paycheck-not just the "wealthy." For example, The Wall Street Journal calculated that the "typical U.S. family earning $50,000 a year" will lose "an annual income boost of $1,000."

2. Top marginal tax rate: increase from 35 percent to 39.6 percent for taxable incomes over $450,000 ($400,000 for single filers).

3. Phase out of personal exemptions for adjusted gross income (AGI) over $300,000 ($250,000 for single filers).

4. Phase down of itemized deductions for AGI over $300,000 ($250,000 for single filers).

5. Tax rates on investment: increase in the rate on dividends and capital gains from 15 percent to 20 percent for taxable incomes over $450,000 ($400,000 for single filers).

6. Death tax: increase in the rate (on estates larger than $5 million) from 35 percent to 40 percent.

7. Taxes on business investment: expiration of full expensing-the immediate deduction of capital purchases by businesses.

Obamacare tax increases that took effect:

8. Another investment tax increase: 3.8 percent surtax on investment income for taxpayers with taxable income exceeding $250,000 ($200,000 for singles).

9. Another payroll tax hike: 0.9 percent increase in the Hospital Insurance portion of the payroll tax for incomes over $250,000 ($200,000 for single filers).

10. Medical device tax: 2.3 percent excise tax paid by medical device manufacturers and importers on all their sales.

11. Reducing the income tax deduction for individuals' medical expenses.

12. Elimination of the corporate income tax deduction for expenses related to theMedicare Part D subsidy.

13. Limitation of the corporate income tax deduction for compensation that health insurance companies pay to their executives.
Some good news: You can write off your strip club expenses ....if you're a rapper and get receipts.
Thanks God guys don't have this level of self-involved self-loathing angst over their junk.
I may be a feminist, but I am not immune to ridiculous body shame. Hell, I don't even encourage dudes to go down on me. When an ex-boyfriend left me for another woman, not gonna lie, one of the thoughts that ran through my head was, I bet she has smaller labia than I do. I've written before about how I had to go to great lengths (sorry, pun) to become comfortable with my vagina. I still feel a little stressed every time I introduce it to someone new.
And then you have this which pretty much confirms every guy's theory that the Lezbo Fairy is always lurking somewhere between the 2nd and 5th glass of wine.
I have seen a few real vaginas in the flesh and luckily, they made me feel less alone. I have a couple of friends who are just as eager to discuss their ladybusiness over bottles of wine, which resulted in a drunken labia comparison competition late one night. The particulars for judging such a competition were pretty simple - we dropped our drawers, pulled our flesh down to full extension and eyeballed it. I came in second. I've never been so excited not to win.
And yes Ace already covered the Tumblr Labia blog.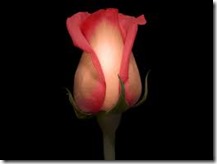 Batman Now Operating in Yorkshire, England
Well to be fair they probably need him more than we do at the moment.
The mystery vigilante dragged a wanted man by the scruff of the neck into a city centre police station where he handed him over to officers and told them: "I've caught this one for you."

...A spokesman for West Yorskshire Police said: "Last week we had a very strange occurrence at the Police Station when a male wanted for an offence on our area was 'escorted' into our helpdesk at Trafalgar House by Batman.

"Batman came into the helpdesk, stated to the staff 'I've caught this one for you' and then promptly vanished into the night.

"The whole bizarre incident was captured on CCTV. The wanted male, a 27-year-old from the Buttershaw area was detained until the morning when he was escorted to court in Grimsby, as he was also wanted for an offence in that area also."

The spokesman said the identity of the crimefighter "remains unknown".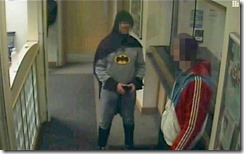 Teh Tweet!
Tonight's post brought to you by beef: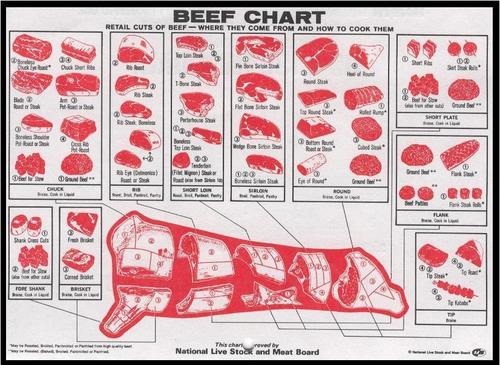 Notice: Posted by permission of AceCorp LLC. Please e-mail overnight open thread tips to maetenloch at gmail. Otherwise send tips to Ace.

posted by Maetenloch at
10:12 PM
|
Access Comments