« Genius: Someone Sets Up Tumblr Account In Which Women Post Pictures of Their Vaginas, for the Purposes of Female Empowerment (or Something)
|
Main
|
Sunday Morning Open Thread »
March 02, 2013
Overnight Open Thread (2 March 2013)
Ah. Second day of March. You know what that means? Spring is near. And that means spring cleaning is right around the corner. So what Household Chores Are The Worst? I'm gonna have to go with the bathroom. At least any bathroom my son uses. Let's just say his aim needs some work.
Air Combat Stories
Fascinating read from the early days of the first Gulf War. Gulf Mission From Air Forces Monthly Covering The 614th TFS Lucky Devils.

Multiple SAMs were launched at the package, some ballistic and unguided and some tracking with a full system lock-on. In spite of this, some members of the package refused to jettison their bombs until clear of the city to avoid possible damage to civilian non-combatants. One of the missiles guided toward Clap 4, piloted by Capt. Mike Cujo Roberts. A missile break warning sounded over the radio and Cujo saw the missile as it guided towards him. It passes behind his aircraft and detonates, and Cujo believes he is safe until his aircraft begins to pitch over and he loses control. As the jet approaches negative 1'g', Cujo ejected over downtown Baghdad. No one observed an ejection, nor saw a 'chute.

Meanwhile, ET became separated from the rest of the package because of his missile defensive break turns. As he defeats the missiles coming off the target, additional missiles are fired, this time, from either side of the rear quadrants of his aircraft. Training for SAM launches up to this point had been more or less book learning, recommending a pull to an orthogonal flight path 4 seconds prior to missile impact to overshoot the missile and create sufficient miss distance to negate the effects of the detonating warhead. Well, it works. The hard part though, is to see the missile early enough to make all the mental calculations.

The energy required to execute these missile break turns forced Maj. Tullia's jet to descend to 10,000ft (3,050ml, which put him in the heart of the AAA envelope. The only answer in this case was to select afterburner in order to increase airspeed and climb. However, being extremely low on fuel, and 700 nautical miles from home, afterburner must be used very judiciously. Before sufficient airspeed is increased, however, ET is faced with another multiple missile launch. In this case two separate SA-6 missile sites launch at his jet while he is climbing out of the AAA envelope. By continuing to unload his aircraft, ET watches the missiles as they close on his aircraft. The unloading and accelerating causes his aircraft to change its flight path, and a change in the missile flight path can be observed as well. As the timed break turns are accomplished, one missile flies so close that ET can hear the roar of the rocket as it passes where, just a fraction of a second earlier, the right wing was. Two missiles are launched towards him from the front of his aircraft and can be easily seen on his HUD film. Finally, as he reaches the outskirts of the city an optically guided missile of unknown type is fired. There is no radar warning of the launch, but the track of the missile can easily be observed to be guiding towards his aircraft. A defensive turn overshoots the missile, and Maj. Tullia proceeds on his way, now searching for the rest of his Flight.
Here's the HUD video of Major Tullia's flight that day.
h/t
Biden's Shotgun
I think this shot gun might explain Biden's speaking prowess. The Alcohol Shot Gun.
CGI Audrey Hepburn
Holy crap this is sooo good. She was one beautiful woman and it is spooky how good computers are getting today. We just might see a movie with dead CGI actors like Lucas hinted at a few years ago.

Miss Israel
Impressive. 6 of 20 finalists for Miss Israel Are Soldiers. I'd like to see a shooting competition added to the swimsuit part of the show.
Top Secret Drum Corps
OK a real drum corps to make up for last night's booty corps.

Geek Pin-ups
Dominic Marco's Geektastic Pin-up Art.
After WWII Photos
Some really great images. World War II: After The War. That's a $100 TV in the above photo. Check out the screen.
Kitteh Video
Tonight's ONT brought to you by: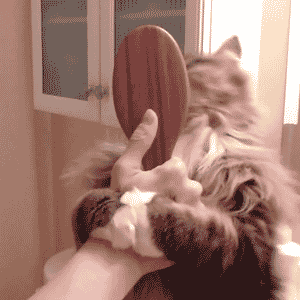 Notice: Posted by permission of AceCorp LLC. Please e-mail overnight open thread tips to maet or CDR M. Otherwise send tips to Ace.

posted by CDR M at
09:49 PM
|
Access Comments