« CNN Economist Ali Veshi: I Sure Hope The Republicans' Sequester Doesn't Spoil This Blistering-Hot Economic Boom We're Enjoying
|
Main
|
Saturday Morning Open Thread »
March 01, 2013
Overnight Open Thread (1 March 2013)
Question for conservatives: Why Are Your Children Still In Public School? I'm sure time and money are big reasons. Private schools aren't exactly cheap and home schooling requires time to do it. Work eats up most of my time and I haven't won the lottery yet so I picked a very good school district and monitor my kids education closely. Maybe when we set up AoS HQ compounds, we'll set up a proper education system but until then, one has to play the cards their dealt.
top photo courtesy of Ryan Maue.
Bummer
It's a shame but hey, in this economy, it's not like the military needs to spend money on recruiting. Spending Cuts Due To Ground Navy's Blue Angels Team. Of note, cancelling the shows only saves about $28M which the government spent today in less than a minute.
Sad
I could understand why some poor citizen would fall for this but the idea that someone from Mitch McConnell's office would boggles the mind. OK, not really. We are talking about the GOP here. Guantanamo Joke Flies Over The Head Of Some Readers. I suppose we hand out so many benefits to non-Americans that it would be believable that we would do something like this. I do love this part though.

"By allowing the detainees to use the Department of Veterans Affairs, we hope to completely crush their souls with bureaucracy, which to be noted, is completely different than torture."
Booty Drum Corps
I think I can say I've seen it all now.

Magical Stompy Boots
These can't be comfortable. Magical Unicorn Hoove Boots.
Drinking Game Study
The really, really do study everything. An Exploratory, Categorical Analysis Of Drinking Game Types.
Speaking of drinking, would you pay $12,916 For A Cocktail?

Winston (approximated)
2 ounces 1858 Croizet Cognac Cuvée Léonie ($156,760 per bottle, at least when last found at auction; Churchill and Eisenhower allegedly drank this Cognac while planning D-Day, hence the cocktail's name)
2/3 ounce Grand Marnier Quintessence ($800 a bottle)
2/3 ounce Chartreuse V.E.P. Yellow ($150 or so)
1 dash Angostura bitters
Stir with ice, serve to billionaire.
Cost per cocktail: $12,916.
Doggeh Video
BTW, Fat Pets Are A Growing Problem. The White House issued a statement that they are down with chubby pets. More flavor.
Tonight's ONT brought to you by a doggeh's revenge: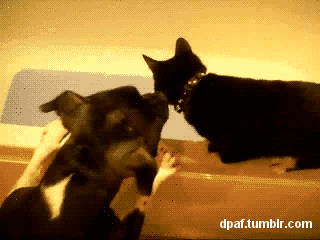 h/t Pleated Jeans.
Notice: Posted by permission of AceCorp LLC. Please e-mail overnight open thread tips to maet or CDR M. Otherwise send tips to Ace.

posted by CDR M at
09:43 PM
|
Access Comments