« Enemy of the State: Juicebox Mafia Brands Bob Woodward a Rightwing Turncoat
|
Main
|
Top Headline Comments 2-28-13 »
February 27, 2013
Overnight Open Thread (2-27-2013)– Staying In Edition
Tonight might be a good night to lock your doors and polish up the old family silver in .45 and .357.
If you're short, try here and ask about their overnight delivery options.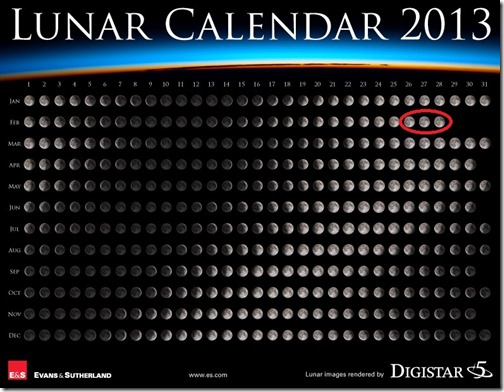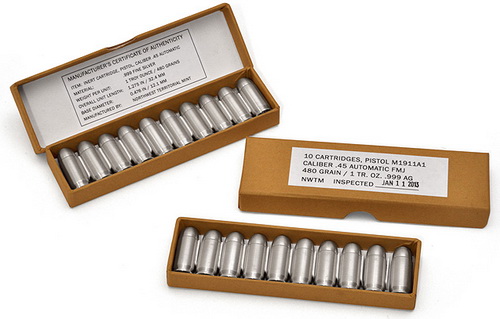 If the roles were reversed, Democrats would never have let the nominee get confirmed. Thanks to the GOP, we have a Washington where stellar candidates such as John Bolton and Miguel Estrada do not get confirmed, but a pro-Iranian anti-Israeli dolt like Chuck Hagel gets through.

-- NRO's Andrew McCarthy on Hagel's Confirmation
Moe Lane: Obama as a Role-playing Gamer
Sure it's kinda geeky but I think it's also dead on.
This next part is unavoidably geeky, but necessary: because it's there where you can find the specialized jargon that can describe the Obama administration.  To sum it up for the gaming geeks who are reading this: Barack Obama is a munchkin mini-maxer who has put all of his points into "winning elections" because he found an exploit that made him President early.  And now he's trying to solve everything else via The Gun Is My Skill List and/or button-mashing, with predictable results.

...No, seriously: if you have a very specific background that entire paragraph makes crystalline sense.  But I will happily translate.

To begin with: a munchkin (or power gamer, or mini-maxer, or a bunch of terms that cannot be repeated here) is a type of gamer (roleplaying, computer, roleplaying-computer) who looks for loopholes in the rules - because games have rules, and there isn't a ruleset in the world that cannot be manipulated by somebody with enough motivation/obsession.  And it turns out that the American Democratic primary system was full of such loopholes, which is why Barack Obama won the nomination in 2008 despite losing almost all the big Democratic primary states (and arguably the popular vote, depending on how you score Michigan).

...Mini-maxing is when a player designs a character that is fantastically good at one thing, at the expense of everything else.  So you could end up with a character who is, say, obscenely good at hitting things with a sword - but can't convince a bunch of sailors to drink free beer.  The mini-maxer doesn't mind; he'll just go around the game trying to resolve as many problems as he can by hitting them with a sword (tabletop gamers - err, "D&D players" - often call this The Gun is My Skill List, although obviously substitute a sword for a gun in the name).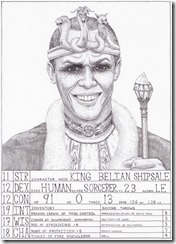 Minitrue (MSM Division) Cleans up after Michelle Obama
To save your precious viewing time.
ABC is defending its decision to edit out an apparently erroneous claim by Michelle Obama in its broadcast of the first lady's interview on Good Morning America today, saying it made the changes "solely" for the sake of time.

As The Washington Examiner reported this morning, the first lady claimed during an interview with Good Morning America's Robin Roberts that 15-year-old Hadiya Pendleton, who was killed in Chicago shortly after performing during the President's Inauguration, was shot because "some kids had some automatic weapons they didn't need."

In fact, Chicago Police reported Pendleton was shot by a man who "opened fire with a handgun before fleeing in a waiting car," according to the Associated Press.

For the broadcast, ABC's Good Morning America producers edited out the first lady's "automatic weapon" line.
Ranked as of today.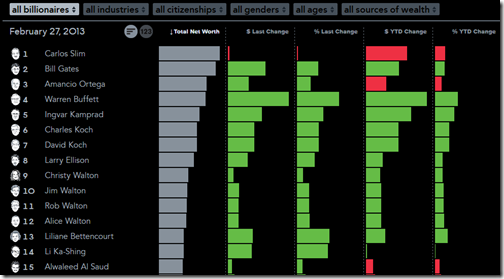 Abbott believes that a space object about 300 meters in diameter hit the Gulf of Carpentaria, north of Australia, in 536 A.D. An object that size, striking at up to 50,000 miles per hour, could release as much energy as 1,000 nuclear bombs. Debris, dust, and gases thrown into the atmosphere by the impact would have blocked sunlight, temporarily cooling the planet-and indeed, contemporaneous accounts describe dim skies, cold summers, and poor harvests in 536 and 537.

...What's more, the Gulf of Carpentaria object was a skipping stone compared with an object that Abbott thinks whammed into the Indian Ocean near Madagascar some 4,800 years ago, or about 2,800 B.C. Researchers generally assume that a space object a kilometer or more across would cause significant global harm: widespread destruction, severe acid rain, and dust storms that would darken the world's skies for decades. The object that hit the Indian Ocean was three to five kilometers across, Abbott believes, and caused a tsunami in the Pacific 600 feet high-many times higher than the 2004 tsunami that struck Southeast Asia. Ancient texts such as Genesis and the Epic of Gilgamesh support her conjecture, describing an unspeakable planetary flood in roughly the same time period.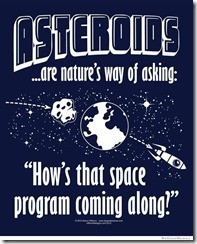 The Mystery of Mangenta and How your Eyes Perceive Colors
Pink AKA magenta does not appear in the rainbow and is only an artifact of how our eyes perceive color.
Except that in real life the self-loathing phase goes on longer.
Teh Tweet!
Yahoo group. That is all.
Tonight's post brought to you by drugs: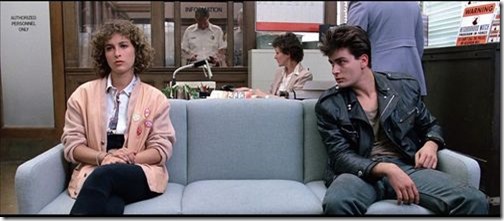 Notice: Posted by permission of AceCorp LLC. Please e-mail overnight open thread tips to maetenloch at gmail. Otherwise send tips to Ace.

posted by Maetenloch at
10:24 PM
|
Access Comments