« Revealed: Batman Wasn't Gay After All
|
Main
|
Question: What Do You Think of This Quickfire Format? »
February 15, 2013
Love Means Never Having to Say You're Sorry for Serially Poisoning Somone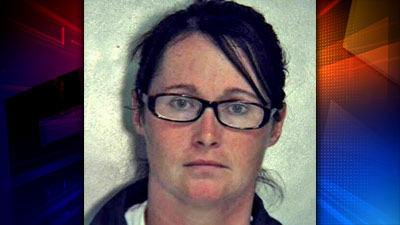 Friends and family say they "weren't shocked at all...
I mean, just look at her"
And you thought our Valentine's Day thread was sick. It was only sick because it was real.
The woman above, Vickie Jo Mills, was sentenced to 2-4 years for poisoning her boyfriend 10-12 times since 2009. She would spike his drinks with eyedrops, which cause nausea, vomiting, and breathing problems when taken orally.
On the other hand, your liver's vision improves to 20/20.
Investigators say Mills said she wanted [her boyfriend] to pay more attention to her.
"I can cure you with my kisses," I guess, the strategy is. Munchausen Syndrome.

Psychiatrists say she did it because, in medical terms, "she's all rotten inside and's got poison in her eggs."
via @libertychick

posted by Ace at
03:34 PM
|
Access Comments