« ????
|
Main
|
Sunday Morning Open Thread »
February 09, 2013
Overnight Open Thread (9 Feb 2013)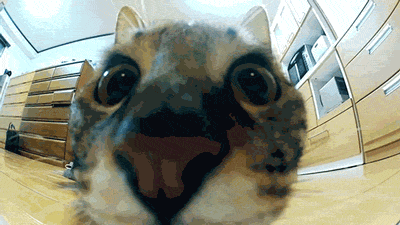 Some of y'all have been whining for some Doom! OK, here ya go. The Coming Obamacare Recession. If you're just starting to plan for this now, you're behind the power curve.

Consumer and business spending, which have been rising modestly, will continue to rise if consumers and businesses have confidence in the future. The new year, however, brought with it higher taxes, and not just the increases on income over $400,000 recently won by the Obama forces. Many Obamacare taxes became effective January 1, 2013, including a 0.9% increase in Medicare Taxes and an extra 3.8% tax on investment income, including dividends, interest, capital gains, and rent income, for households earning more than $250,000.

Some of the ugly details of Obamacare, the most far-reaching piece of legislation to be passed without a single member of Congress having actually read it—indeed not even having been allowed a serious chance to read it—have only been gaining attention in recent months. Looking forward to 2014, employers are now looking at an additional $63 per insured employee fee to compensate insurance companies for the added costs of covering previously uninsured people with pre-existing conditions. That's supposed to phase out by 2017, but if you believe that you probably also bought the line that Obama is in favor of a "balanced" approach to deficit reduction.
The Walking Dead Returns
Finally. Season Three, Part Deaux starts back up for The Walking Dead tomorrow night at 9PM on AMC. I'm stoked to see how this season plays out.
SyFy is also airing Battlestar Galactica: Blood & Chrome tomorrow night at 8PM. It is essentially the webisodes that were aired a few months ago. I didn't finish watching them so it'll be nice to catch it all in one shot. In HD.
Gingerscrimination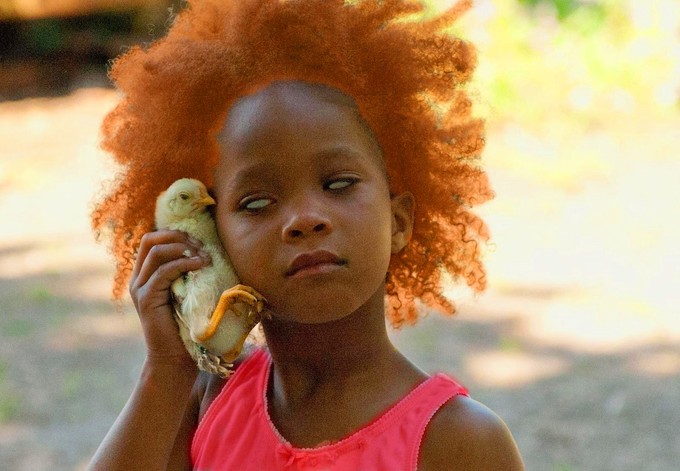 Oh man. I'm sure the Ginger Mafia won't be pleased with this news. Quvenzhane Wallis Up For The Role Of Annie?
Hello Kitty
It would seem Hello Kitty is our latest astronaut. Girl Launches Hello Kitty Doll Into Space. Judging by how this little experiment ended, we need to ban Hello Kitty dolls. If it'll save just one tree....
And speaking of space, while we won't quite yet find out about sex in space, we just might finally get a little Boobie Pron In Space.

British celebrity rag The Sun is reporting that next year, the first porn star will blast off into space. She will be riding a private rocket, paying her own $100,000 dollar ticket to low earth orbit and completing her own training for the mission. Will the world finally find out about space sex? According to CoCo Brown, star of Big Booty Bomb 2, the answer is no. But wait, there is still hope, according to the article: "Maybe I'll pop my boob out and take a photo of it with the Earth in the background." The first space porn!
Jetman Glider
Damn this looks like fun.

ht
Theo Spark
Valentines Day
I recommend the bacon roses above as a Valentines Day gift. Everybody is happy. h/t 10 Most Creative Uses For Bacon.
Here are some Alternative Valentines Day cards. I'm sure we can come up with one for SCOAMF.
Rock Sugar
Their
mashup
off GNR's Welcome To The Jungle and Til Tuesday's Voices Carry is pretty damn good as well.
Death Star
Heh. Kickstarter Open Source Death Star.

Goal

£20,000,000 for more detailed plans and enough chicken wire to protect reactor exhaust ports.
BTW, did you know that Wedge in A New Hope was played by 3 different actors?

Kitteh Video
How to keep kittehs out of your yard.

Tonight's ONT brought to you by one very happy kitteh: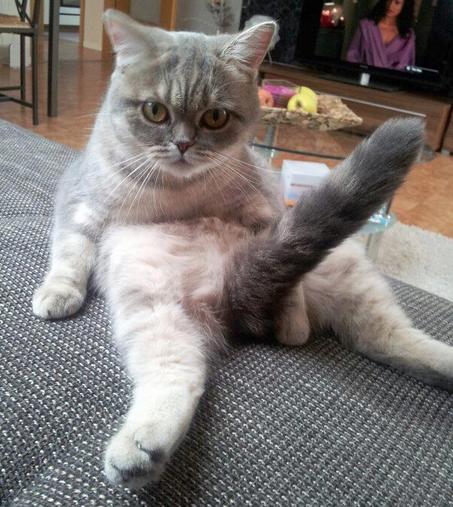 Notice: Posted by permission of AceCorp LLC. Please e-mail overnight open thread tips to maet or CDR M. Otherwise send tips to Ace.

posted by CDR M at
10:16 PM
|
Access Comments