« DON'T PANIC. HOPE IS COMING!
|
Main
|
Top Headline Comments 2-6-13 »
February 05, 2013
Overnight Open Thread (2-5-2013)
On The Eternal Grievances of the Left
There are certain people, Dianne Abbott being a good enough example, whose existence is only validated by telling people to do something different from what they are. If everyone's a model of Victorian primness then the shriek will be that free love is a necessary part of civilised society. If everyone is indeed practising free love then Victorian modesty is the only valid more for society to allow. It's not that either is better or worse. It's that, by definition, whatever people are doing is wrong and they must be controlled to do the other. After all, Kip Esquire's Law does require that someone should do the controlling and there are those who do insist they are in the vanguard of those who ought to be. What is being controlled and to what end is much less important than the controlling itself.
Kip's Law: "Every advocate of central planning always - always - envisions himself as the central planner."
Fen's Law:  "The left believes none of the things they lecture the rest of us about."
Well these two laws plus the constant gnawing fear that something somewhere somehow might be unequal do account for a solid 85% of all leftist policies.
[Spanish] Woman: You can't say Americans are not more violent than other people.
Fred: No.
Woman: All those people killed in shootings in America?
Fred: Oh, shootings, yes. But that doesn't mean Americans are more violent than other people. We're just better shots.
Ted: Maybe you'd like an analogy. Well, take... take these ants. In the U.S. view, a small group, or cadre, of fierce red ants have taken power and are oppressing the black ant majority. Now the stated U.S. policy is to aid those black ants opposing the red ants in hopes of restoring democracy, and to impede the red ants from assisting their red ant comrades in neighboring ant colonies.
Ramon: That is clearly the most disgusting description of U.S. policy I have ever heard. The Third World is just a lot of ants to you.
Jurgen: Those are people dying, not ants.
Ted: No, I... I don't think you understand. I was reducing everything to ant scale, the... the U.S. included. An ant White House, an ant CIA, an ant Congress, an ant Pentagon...
Ramon: Secret ant landing strips, illegally established on foreign soil.
Fred: Where are the red ants?
Ted: [pointing to an ant hill] There.
[Fred crushes the ants]

WaPo To Introduce a Real-Time Fact-checking Service
The Washington Post has announced a prototype news application called "Truth Teller", that displays "TRUE" or "FALSE" in real time next to video of politicians as they speak. The Knight Foundation-funded program automatically transcribes speeches and checks the statements against a database of facts. From the article: "For now, the early beta prototype has to be manually hand-fed some facts, and thus only works on topics it has been specifically designed to recognize. Since Congress has yet to pass a budget, and financial discussions are prone to widespread lies and misstatements, Truth Teller is being piloted on the issue of tax policy."
Here's a demo video of it in action:
But based on how cocksuckerishly partisan PolitiFact has been with its 'fact-checks' I have about a 0% confidence that 'Truth Teller' will tell much truth when when it comes to Republicans.
An Interview With Harold Ramis
On the Lama:
You've spent some time with the Dalai Lama. What's he like?

He's cool. He's jolly. The funny thing is that when I first met him, the Tibetans were all familiar with Groundhog Day, but they didn't understand the Dalai Lama speech in Caddyshack. They're like, "The Dalai Lama does not play golf." I said, "I know, I know. But if he did."
And how Animal House might have been:
Was it what you had imagined?

Very much. Except, of course, the cast was different. We had Chevy Chase as Otter. [Murray] was going to do Peter Riegert's part. Aykroyd was D-Day. Brian Doyle-Murray was the president of the fraternity. We didn't have a Flounder exactly. Maybe John Candy was going to be our Flounder. But Chevy didn't want to be in an "SNL movie," and the studio didn't want it to be one.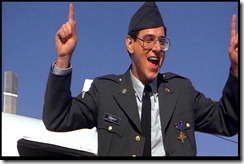 Take the challenge. Web site AntiSemiticOrNot.com lets you choose who hates Joos more from a random pairing of Joo non-lovers.
Here were the choices that first popped up for me:
Hmm...that's a tough choice but I'll have to give Carter the edge here. Paul may hate the juice but it's more of an intellectual kind of hate while Carter hates them from his gut and that brings a certain passion and intensity with it.
The World's Fastest Rugby Player
What if you're super-fast - but not quite good enough to win an Olympic medal - and want to play a sport professionally? Well Carlin Isles who runs the 100m in 10.13 seconds decided to take up rugby.
Here he is playing with the US National Team against New Zealand. At this point he had only been playing for 3 months yet was able to out-maneuver and simply out-run everyone else on the field.
Teh Tweet!
Tonight's post brought to you by Robert Neville: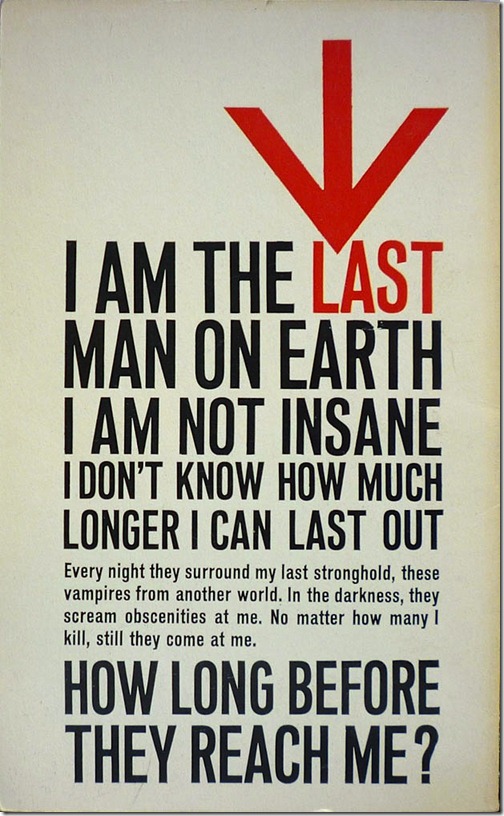 Notice: Posted by permission of AceCorp LLC. Please e-mail overnight open thread tips to maetenloch at gmail. Otherwise send tips to Ace.

posted by Maetenloch at
10:00 PM
|
Access Comments