« Proof, At Last, Which Should Satisfy All But The Most Unreasonable Contrarians
|
Main
|
Rick Perry: My State is So in the Black I Must Ask for Emergency Power to Return People's Money to Them »
January 29, 2013
Media's Latest Hoax/Stupidity: Guy Who Demands an Answer and, After Waiting for an Answer for Five Seconds, Receives an Answer, was Monstrously "Heckled" by Cruel Right-Wingers
The money shot of the video is at 15:20, when the guy -- a grieving parent of a son murdered at Newtown -- demands to know what possible reason anyone could offer that AR-15s should be legal.
At first you might think this is a rhetorical question; the audience in fact takes it as rhetorical, and doesn't answer. Then he scans around the room, looking for someone to answer, and, as everyone's silent, concludes, as he'd intended, that no one has a good answer.
At that point, people realize that their respectful silence is being taken for assent, and they begin chiming in "The second amendment."
The media's claim? he was callously "heckled" and interrupted while speaking.
Oh, and from plonked, even more proof of Obama's passion for Doing Skeet.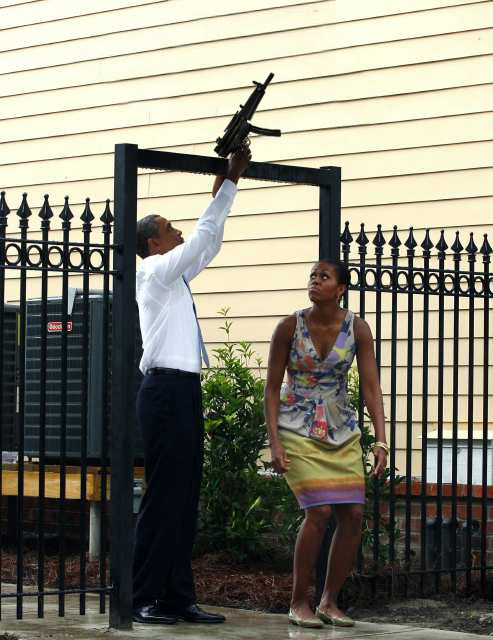 posted by Ace at
03:36 PM
|
Access Comments