« AFC Championship Game UPDATED
|
Main
|
Top Headline Comments 1-21-13 »
January 20, 2013
The Stupidest ONT Ever
Sunday night, you get the bench warmer. And by "bench warmer" I mean dumb.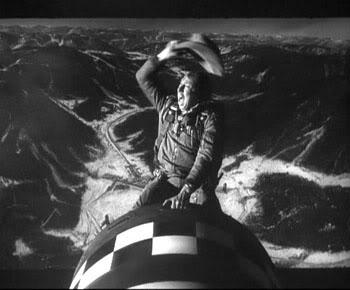 This place is a little messy on weekends (pshop courtesy The Slublog Galleries)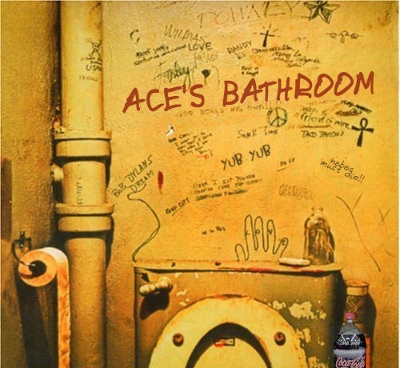 Here. Have some Tranya or Captain Romulan whatever and calm the eff down.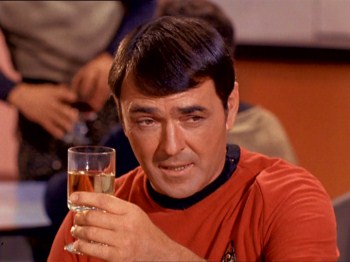 Let's talk about Dr. Strangelove, or How I Learned to Stop Worrying and Love the Bomb.
You get crappy music to put you in the mood, an homage from the Offspring to Slim Pickens riding the bomb into destiny. Enjoy. It's topical, cause the last lyric is "let the motherfucker burn."
So, on to Dr. Strangelove. A film by Stanley Kubrick in 1964, loosely based in part from "Failsafe", but also largely from the book Red Alert by Peter George. Kubrick decided to take a serious topic, thermonuclear annihilation, and make a comedy. Bit of a risk there, but it pays.
It's hard to imagine (for most of you I'm sure, hell I was 5 when it came out), but the world in 1964 was a nervous mess. We were adjusting to the fact that the Soviets now had the bomb, and were preparing to use it, like we were. How you turn that into a comedy is a tricky thing, but it helps to make your characters "caricatures", and Kubrick abused that thoroughly, with General Jack D. Ripper, President Merkin Muffley, General Buck Turgidson, and Major T.J. "King" Kong, played by Slim Pickens.
Story goes the part of Major Kong was to be played by Peter Sellers, who played President Muffley, Group Captain Lionel Mandrake, and of course Dr. Strangelove himself (a rescued Nazi), but Sellers broke his leg during shooting.. they offered the part to Dan Blocker, but his agent said he wouldn't want to be a part of any pinko commie movie, so Slim Pickens got the call.
Could not have worked out better. Thank goodness.
Some scenes:
Plot line: American Air Force General goes nuts, activates a wing of B-52 bombers armed with nukes to start a pre-emptive war with the Russkies.. silliness ensues. I am no movie reviewer, but I believe this is what they call a "dark comedy".
Incidentally, Kubrick had this thing, with lighting and villains.. see if you can spot the technique.
General Jack D. Ripper (Sterling Hayden)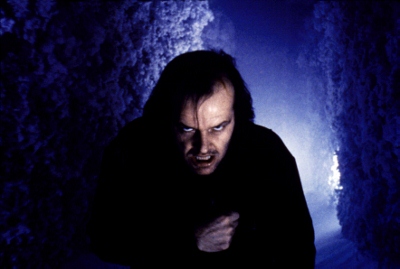 Jack D. Nicholson in "The Shining"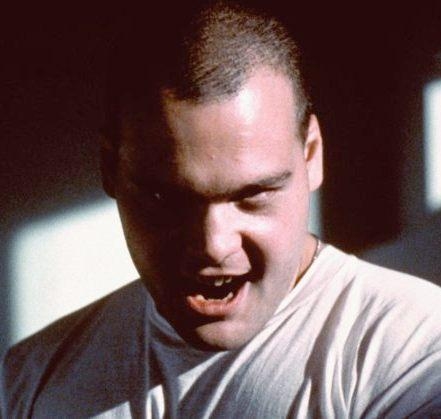 Vincent D. Onofrio as Private Pyle in "Full Metal Jacket"

I might be kidding about the D.

Anyhow, watch it sometime. It's a look into our past, in a funny way.
Or not funny. Our past nonetheless.
This post brought to President Rutherford B. Hayes, who never ate a dog. Took rounds during the Civil War, including one that broke his left arm.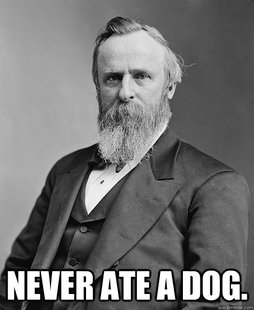 posted by Dave In Texas at
10:02 PM
|
Access Comments