« "Mostly Peaceful" Occupy Terrorist Planned to Blow Up Washington Square Arch
|
Main
|
Top Headline Comments 1-15-13 »
January 14, 2013
Overnight Open Thread (1-14-2013)
One of these is going to get you eventually and sadly angry husbands, jealous mistresses, and over-clocked sexbots do not make an appearance.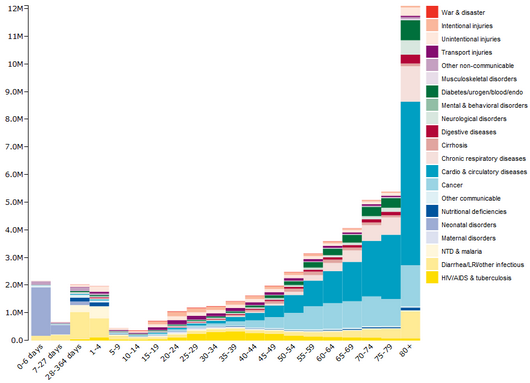 Also years of life are not distributed evenly.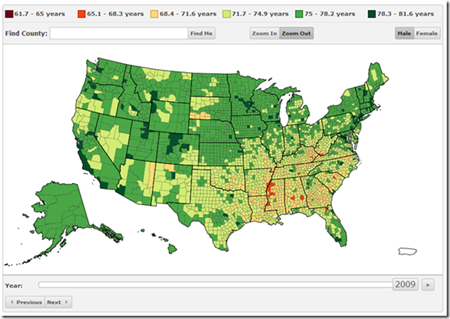 The South has many fine qualities but a diet and lifestyle conducive to a long and healthy life is not one of them.
New Year's Resolutions for Believers in Freedom
Patterico is fed up like most here. But rather than just angrily ranting he has some specific actions that everyone can do.
We have tried going the traditional route: voting for "conservatives" like Mitt Romney, or ensconcing "conservatives" in the Supreme Court like John Roberts. Obviously, this path is not working. Most of us feel frustrated. The politicians in D.C. - and, let's face it, the general public - don't see the crushing debt as the problem we do. They don't see the abandonment of the free market as the problem we do. They don't see crushing regulation, increased taxes, and overweening socialism as the problem we do.

We want to do something. But what?

This is the time of year when people set New Year's Resolutions. I suggest that, this year, you set your New Year's Resolutions according to principles of conservatism - or, if you prefer (as I do), according to principles of freedom.

Take actions in your everyday life that will promote freedom in this country, in small ways. What am I talking about? Here are some ideas:
None of these actions cost much money or take that much time so you'll have to work hard to find excuses.
The Weird Phenomenon of Ottoman Empire Nostalgia on the Left
If you wait long enough everything has a comeback - even the Turkish empire:
If you hate America and the West generally, but aren't crazy enough to long for Nazism or Communism, what's left? Remarkably, many leftists have recently been expressing affection for the Ottoman Empire. Seriously.
It was good for the Ottomans, sometimes decent for the Arabs but bad if you were Christian or an ethnic minority. The Armenians had the misfortune of being both:
The first step in this direction was taken in early 1915 when Armenian soldiers in the Ottoman army were relegated to "labor battalions" and stripped of their weapons. Most of these fighters-turned-laborers would be marched out in droves to secluded places and shot in cold blood, often after being forced to dig their own graves. Those fortunate enough to escape summary execution were employed as laborers in the most inhumane conditions.

At the same time, the authorities initiated a ruthless campaign to disarm the entire Armenian population of personal weapons before embarking on a genocidal spree of mass deportations and massacres. By the autumn of 1915, Cilicia had been ethnically cleansed and the authorities turned their sights on the foremost Armenian settlement area in eastern Anatolia. First to be cleansed was the zone bordering Van, extending from the Black Sea to the Iranian frontier and immediately threatened by Russian advance; only there did outright massacres often substitute for otherwise slow deaths along the deportation routes or in the concentration camps of the Syrian desert. In other districts of Ottoman Armenia, depopulated between July and September, the Turks attempted to preserve a semblance of a deportation policy though most deportees were summarily executed after hitting the road. In the coastal towns of Trebizond, for example, Armenians were sent out to sea, ostensibly for deportation, only to be thrown overboard shortly afterward. Of the deportees from Erzerum, Erzindjan, and Baibourt, only a handful survived the initial stages of the journey. .
The Turkish ethnic cleansing of the Armenians was so effective that it later inspired a young, ambitious Austrian corporal in the German army.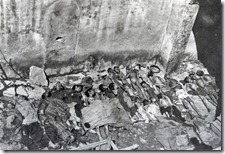 Good News: The TSA is Now Protecting Football Games
Because they can. And if you ask why, the terrorists will have won.
"Travel writer Christopher Elliott touches down with the news that the U.S. Transportation Security Administration was spotted standing around outside a recent American football game between the Minnesota Vikings and the Green Bay Packers (picture). According to Mr. Elliott, the 'TSA goes to NFL games and political conventions and all kinds of places that have little or nothing to do with ... travel. It even has a special division called VIPR - an unfortunate acronym for Visible Intermodal Prevention and Response team - that conducts these searches.' He continues, 'As far as I can tell, TSA is just asking questions at this point. "Data and results collected through the Highway BASE program will inform TSA's policy and program initiatives and allow TSA to provide focused resources and tools to enhance the overall security posture within the surface transportation community," it says in the filing. But they wouldn't be wasting our money asking such questions unless they planned to aggressively expand VIPR at some point in the near future. And that means TSA agents at NFL games, in subways and at the port won't be the exception anymore - they will be the rule.'"
The fact that they have the the money and people to do this is a sure sign their budget is way too large.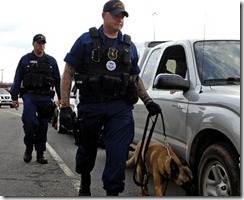 The Mass Theater Shooting That Didn't Happen
On Sunday December 17, 2012, 2 days after the CT shooting, a man went to a restaurant in San Antonio to kill his X-girlfriend. After he shot her, most of the people in the restaurant fled next door to a theater. The gunman followed them and entered the theater so he could shoot more people. He started shooting and people in the theater started running and screaming. It's like the Aurora, CO theater story plus a restaurant!

Now aren't you wondering why this isn't a lead story in the national media along with the school shooting?
Two thoughts come to mind:
1. What stopped the shooter? Answer: What stops most mass shooters.
2. Why haven't you heard about this incident?
Also The Parable of the Broken Window and Gun Control
If you've never read the full text of Bastiat's Parable of the Broken Window, you should. It's short and still quite relevant 150+ years later.
You can play the same myopia game with all the other Progressive positions too, whether welfare or national security.  Invariably, if you drill down into the Progressive world view, and you put aside the usual paranoid delusions that thrive in the absence of clear-eyed evidence, you will see that each Progressive political "theory is confined to that which is seen; it takes no account of that which is not seen."

Progressivism is like mental and moral myopia.  It's acolytes can see only the most simple images, provided they are pushed right under their noses.
Also Confessions of a gun-loving journalist
I had forgotten about them but I think I owned at least 3 or 4 of these over the years.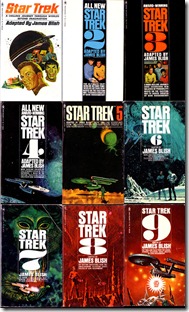 What Happens When You Drop a Ball of Molten Nickel into Water
5 So-Called Signs of Genius That Any Idiot Moron Can Learn
Since most people are average, you only need slightly above-average trickery to become a sooper-genius to strangers.

The Yahoo AoSHQ group. Bla bla bla.
And my twitter thang.
Tonight's post brought to you by the goblin shark: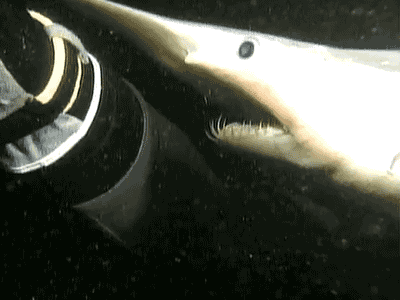 Notice: Posted by permission of AceCorp LLC. Please e-mail overnight open thread tips to maetenloch at gmail. Otherwise send tips to Ace.

posted by Maetenloch at
09:51 PM
|
Access Comments