« Chik-fil-A Bowl
|
Main
|
New Year's Morning Open Thread »
December 31, 2012
Overnight Open Thread (12-31-2012)–New Years Eve Edition
Happy New Years Eve All!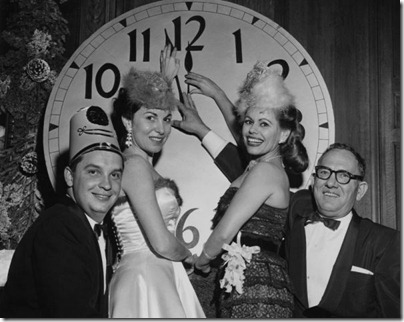 Put on the hat, grab a party cup and come on inside.
Bob Owens stopped by a local gun store and found it picked over.
They didn't know when they'd be getting anything back in stock, from magazines to rifles to pistols. Manufacturers were running full-bore, but couldn't come close to keeping up with market demand.It wasn't just the AR-15s, the AK-pattern rifles, the M1As, and the FALs that were sold out. It really hit me when I realized that the World War-era M1 Garands , M1 carbines, and Enfield .303s were gone, along with every last shell. Ubiquitous Mosin-Nagants-of which every gun store always seems to have 10-20-were gone. So was their ammo. Only a dust free space marked their passing. I've never seen anything like it.

Every weapon of military utility designed within the past 100+ years was gone. This isn't a society stocking up on certain guns because they fear they may be banned. This is a society preparing for war.
Or maybe just preparing for the unknown which can include war and chaos.
Ammo supplies are down 90% from pre-election levels.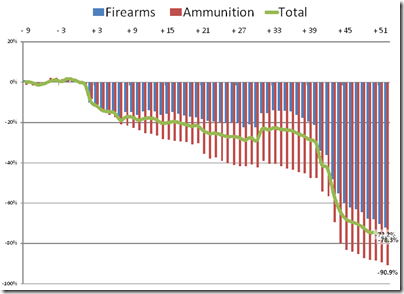 More Upper-class Hippie Terrorists
The privileged daughter of a prominent city doctor, and her boyfriend - a Harvard grad and Occupy Wall Street activist - have been busted for allegedly having a cache of weapons and a bombmaking explosive in their Greenwich Village apartment.

Morgan Gliedman - who is nine-months pregnant - and her baby daddy, Aaron Greene, 31, also had instructions on making bombs, including a stack of papers with a cover sheet titled, "The Terrorist Encyclopedia,'' sources told The Post yesterday.

People who know Greene say his political views are "extreme," the sources said.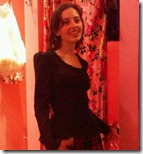 Video Games - Mostly Good For You?
The number of aliens you kill may directly contribute to an improvement in your brain. This may not sound like a typical scientific discovery, but it has come from some of the world's finest neuroscience laboratories. In fact, it is the genuine outcome of studies on how action video games can improve your attention, mental control and visual skills. We're talking here about fast-moving titles such as Halo, Call of Duty and Grand Theft Auto, which demand quick reflexes and instant decision-making. They're often portrayed as the most trashy, vapid and empty-headed forms of digital entertainment, but it looks as if they may be particularly good at sharpening your mental skills
But what about the violence?
With regard to violence, violent video games have been found to cause small, reliable but temporary increases in aggressive thoughts and behaviour in the lab - as have other forms of violent media, including films and the news.

But in terms of real-world violence "delinquent peers, depression and an abusive family environment account for actual violent incidents, while exposure to media violence seems to have only a minor and usually insignificant effect."
Also
How to Play Any NES or SNES Game with Friends in Your Web Browser
Remembering Birger Stronsheim and the Heroes of Telemark
In 1943 he and three other Norwegians parachuted into occupied Norway on a mission to destroy Germany's Norsk Hydro heavy water plant. A previous team had been captured, tortured and killed by German troops.
"They didn't reckon that they would get out alive," Mr. Stromsheim's son, also named Birger, recalled in an interview for this obituary. "They weren't sure of that. They were scared in some ways, but there was no panic."

Stormy conditions helped muffle the explosion inside the building, and the men made it safely back across the gorge before the Nazis realized what had happened. Nazis searched the area for days afterward, but no shots were fired and no one was hurt in the second mission. Many years later, experts determined that the Nazis were far from being able to build a nuclear weapon.

Mr. Stromsheim, who grew up skiing, hiking and bicycling, was among several soldiers who made it to safety by skiing more than 200 miles to Sweden.
He died last month in Oslo at the age of 101.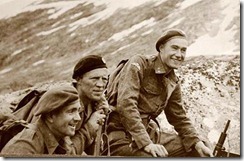 Try to make them sexy:
"I want my future husband to be diligent about money," a 27-year-old woman says in an ad being run in free magazines promoting a fixed-rate, three-year note that Japan started selling last week. "Playboys are no good." She's one of five women featured in the page, which says "Men who hold JGBs are popular with women!!"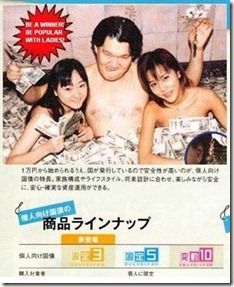 The Yahoo AoSHQ group. Bla bla bla.
And my twitter thang.
Tonight's post brought to you by tonight's bingo game: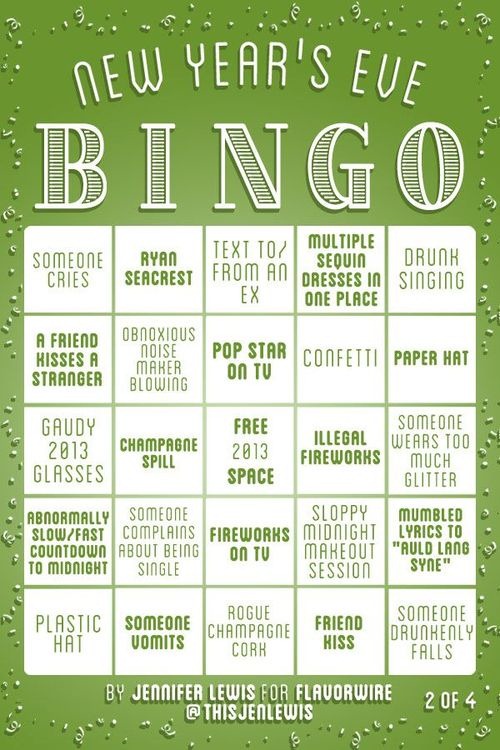 Notice: Posted by permission of AceCorp LLC. Please e-mail overnight open thread tips to maetenloch at gmail. Otherwise send tips to Ace.

posted by Maetenloch at
09:36 PM
|
Access Comments