« Photography can be completely mystifying . . .
|
Main
|
Video: Eagle Swoops Down and Snatches Toddler [dri] »
December 18, 2012
Overnight Open Thread (12-18-2012)
Buying stuff from Amazon through the link on the right keeps the blog afloat and Ace eating brand-name ramen.
You never know although having a reddish beard or cursing soul-challenged children might be a sign.
Research to be released this week indicates millions of Britons carry 'silent' genes for redheadedness.

While this does not turn their hair ginger, it may expose them to a range of increased health risks that afflict redheads, such as increased sensitivity to pain, skin cancer, Parkinson's disease and even Tourette's syndrome.

In England, 6 per cent of people have red hair; in Scotland, the rate is estimated at 13 per cent. Across the rest of Europe the figure is only around 4 per cent.
There is strong statistical evidence for a link between hidden red-hair genes and a significantly increased risk of Tourette's syndrome, the neurological disorder characterised by repetitive involuntary movements and vocalisations called tics.

...Furthermore, more than half of the Tourette's syndrome patients had relatives with red hair, suggesting a genetic link.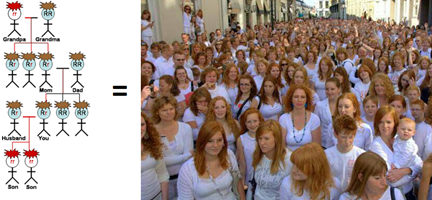 Oh Noes - Watching Online Pr0n Makes You Lose Short-Term Memory
But luckily only while you're actually watching it. Fappatory multi-tasking is pretty much a myth anyway.
Oh and for good measure Nativity plays gone bad, slut riots, and broken MMA penises.
Time to End the State/Local Tax Loophole?
If voters in blue states like high taxes so much, why should the federal government lessen their burden when it's already running a mega deficit?
if you're a Democrat talking tax hikes and you are NOT talking about ending the deduction of state/local taxes from federal returns, then you are simply NOT being serious on fiscal responsibility.  Particularly since it's a tax that mostly avoids the middle class (NRO worked it out as "households in the $200,000-and-up range would pay an average of $5,166 more without the deduction, while those in the $30,000-to-$50,000 range would pay only $70 more").  But, of course, if that happens then a lot of high-tax states - which, shock! Surprise! vote Democratic - are likely to discover that their constituents will suddenly have a remarkably different (and more jaundiced) view over what exactly constitutes a reasonable state/local income tax burden.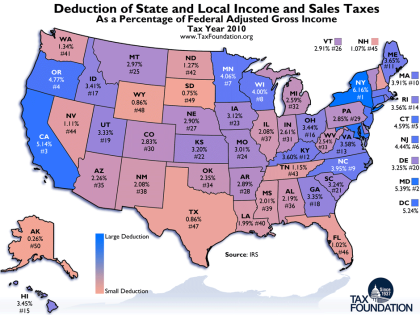 Mass shootings are no more common than they have been in past decades, despite the impression given by the media.

In fact, the high point for mass killings in the U.S. was 1929, according to criminologist Grant Duwe of the Minnesota Department of Corrections. . . .

With just one single exception, the attack on congresswoman Gabrielle Giffords in Tucson in 2011, every public shooting since at least 1950 in the U.S. in which more than three people have been killed has taken place where citizens are not allowed to carry guns.
What Actually Ends School Massacres
Nearly always it's the approach of men with guns. And if they're already at the school, it ends the shooting much quicker.
Fearing another attack, Israeli educators asked the military for assistance.  But the IDF told them it was impractical to station troops at all schools and college campuses. So, the Israelis began training teachers, counselors, administrators and parent volunteers to carry weapons, and provide protection  for their schools.  While virtually no teachers carry guns in the classroom, every school soon had an armed sccurity detail, professional or volunteer.  Realizing that Israeli schools were no longer a "soft" target, the terrorists began looking elsewhere.  It would be more than 25 years before the jihadists would again target an Israeli school.
And in the US too:
But Assistant Principal Joel Myrick took another approach.  Long concerned about the possibility of shooting incident, Myrick kept a .45 pistol in his car.  When shots rang out on that October morning, Myrick dashed to his car and retrieved the weapon, then returned to the school in search of the gunman.  When the assistant principal confronted Woodham, the gunman surrendered.  When police arrived, they found Myrick holding Woodham at gunpoint, his foot across the assailant's neck.
Jackson Toby on How to Prevent School Shootings
This is mostly targeted at students who shot fellow students but the point is a good one - if kids are so miserable in school that they're willing to shoot other students, why force them to go?
Why do white middle-class kids from seemingly normal families kill their classmates in suburban high schools like Columbine, Santana, and Granite Hills? ...Why should excellent schools incubate mass murderers? Because the more exalted the reputation of a school, the worse it is for a student who feels trapped in such a school.
A more practical approach to preventing some mass murders at school would be to give children who are miserable at school for whatever reason more options. For those old enough to drop out and go to work, make it legitimate to stop school for a while and try a job in the real world. (The Swedes speak of kids being "school-tired" and do not stigmatize those who leave for a time-out; most eventually return a year or two later.) In the torrent of words commenting on the murders at Columbine in Littleton, Colorado, an obvious question was not raised: Why, if Eric Harris and Dylan Klebold were so miserable at school, didn't they simply drop out and try a job in a nearby ski resort?
The Modern Single Life or Just Urban Anomie
I am not usually comfortable in a bar by myself, but I had been in San Francisco for a week and the apartment I sublet had no chairs in it, just a bed and a couch. My friends in town were married or worked nights. One Tuesday I had lentil soup for supper standing up at the kitchen counter. After I finished, I moved to the couch in the empty living room and sat under the flat overhead light refreshing feeds on my laptop. This was not a way to live. A man would go to a bar alone, I told myself. So I went to a bar alone.

...I waited to be approached. A few stools down, two men broke into laughter. One came over to show me why they were laughing. He handed me his mobile and pointed to a Facebook post. I read the post and smiled obligingly. The man returned to his seat. I drank my beer.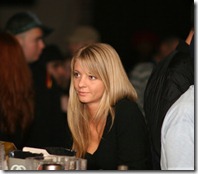 The story of how a team of doctors went to New Guinea in the 60s to help treat sufferers of kuru, the laughing sickness, and ended up discovering an entirely new kind of disease.
On the professor's Fremantle kitchen table lies a black and white photograph of the little girl whose story he now recounts, so many years later. She was the second of five field autopsies Alpers conducted during that period. The photo is a still taken from some of the kilometres of footage he filmed over the years, to document the progress of the disease. The girl is leaning on a stick in front of some village huts, looking shyly into the camera. "That's Kigea," he says, tapping the picture. "She was from my own village, Waisa. A wonderful little 11-year-old girl who died of kuru." Her end was lingering and awful. Her father despaired and ran away until it was over; her mother had already long-since been claimed by kuru, as so many young women were.
But Kigea's death led to the breakthrough that showed that kuru was an entirely new kind of infection but also one that could be prevented. There haven't any new cases since 2009 and this may well be the end of this particular prion-based disease.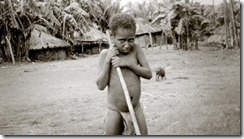 An Arctic route is shorter and doesn't involve pirates or Suez canal fees.
A massive liquefied natural gas (LNG) tanker arrived in Japan on Wednesday, becoming the first vessel of its kind to successfully test a new trade route though Arctic waters.

The new marine route, opening up as Arctic sea-ice continues to shrink, offers traders a chance to shave nearly three weeks off voyage times from LNG plants in the Barents Sea to energy-hungry Asia.

LNG tanker Ob River was chartered on the voyage to Japan by the trading arm of Russia's Gazprom from the world's northernmost liquefaction plant, operated by Norway in the Barents Sea.

...The route is currently open only four months of the year, but could now boost Russian plans to build an LNG plant in the Arctic.
Al Gore weeps.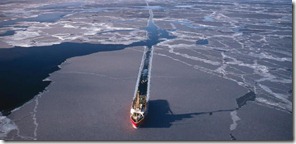 Oh Noes - Watching Online Pr0n Makes You Lose Short-Term Memory
But the good news is that it only affects you while you're actually watching it.
Christmas Dinner - Deep Fried Style
And for once frying news isn't coming out a red state state fair or carnival - this time it's Birmingham, England:
Hollywood Fish Bar owner Chris Christoforou has created a battered Christmas dinner consisting of a turkey, roast potatoes, stuffing, brocolli, carrots, pigs in blankets and brussel sprouts - all indidually dipped in batter and deep fried.

If you haven't had enough crispy batter by that point, he also offers a battered Christmas pudding followed by crispy mince pies.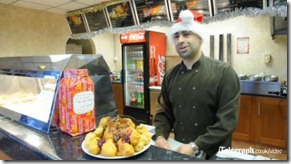 Teh Tweet!
Tonight's post brought to you by nerdery - the early days: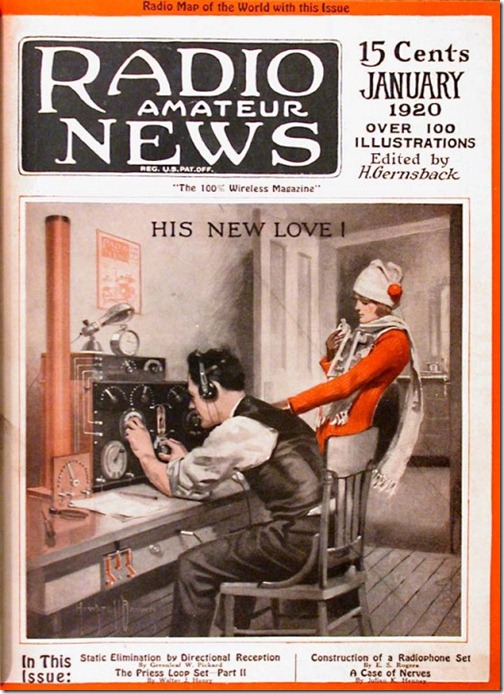 Notice: Posted by permission of AceCorp LLC. Please e-mail overnight open thread tips to maetenloch at gmail. Otherwise send tips to Ace.

posted by Maetenloch at
10:13 PM
|
Access Comments