« MNF: Jets and Titans
|
Main
|
Top Headline Comments 12-18-12 »
December 17, 2012
Overnight Open Thread (12-17-2012)
The Dissident Frogman Explains Guns to the Media
Funny and educational - it's a classic from way back in 2007. Be sure and stay for the bloopers at the end.
I'm a subscriber to Ricochet mainly for their various podcasts (Lileks, Goldberg, and Delingpole among others) but their forums are quite popular as well. But alas they need a need a few more subscribers to keep it going.
I've followed Ricochet since it's debut.  From the beginning, it's been an interesting site with great content.  It's also got a beautiful layout, which counts for a lot when you do what I do, which is spend way too much time reading blog posts.

Ricochet's business model is an interesting one:  rather than charging people to view content, it charges people for the right to participate in the conversation.  It turns out that this business model requires that 2% of Ricochet's members subscribe to Ricochet.  The problem, though, is that only 1% are currently subscribing, and this is true despite an audience that is large and increasing.
A full membership is only $30 a year and also gets you a subscription to National Review Digital. Conservatives always talk about building up an alternative right-wing media but here's a chance to actually do more than just talk about it in blog comments.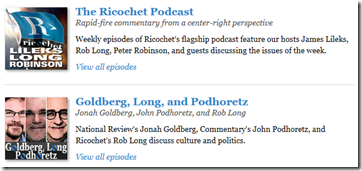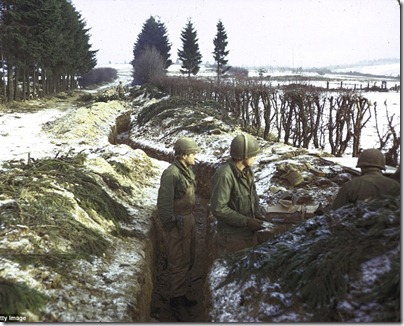 What Are the Common Factors of Mass Shooters?
Untreated mental illness and gun-free zones are just two of many.
"The fact is, the facts are, as in Aurora, as in Arizona, as in Virginia Tech, as in virtually every case the Secret Service studied of these kinds of events. Every one of these episodes is proceeded by an undiagnosed, untreated, mental illness. Over the last 24 hours increasing information has come in from family members, from friends, from students, that Adam Lanza, as you have mentioned, was disturbed, was removed, was isolated."
Also the worst school killing in US history happened in 1927 and didn't involve guns at all.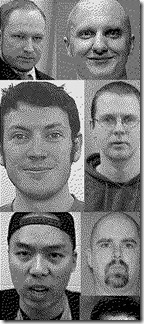 A Five-Point Action Plan for President Obama to Reduce Violence by the Mentally Ill
After a mass shooting people always call for something to be done about the seriously mentally ill but usually never get specific. Well DJ Jaffe at NRO has gotten down and dirty come up with five specific proposals for dealing the seriously disturbed. I'm no expert in this field but these seem like reasonable starting points.
Even if the severely mentally ill aren't shooting people, they can still seriously degrade the quality of life for entire neighborhoods e.g. the Wild Man of 96th Street.
1. Start demonstration projects of Assisted Outpatient Treatment (e.g. Kendra's Law in New York, Laura's Law in California) throughout the country.

AOT allows courts to order individuals with mental illness to stay in treatment as a condition of living in the community. It is only applicable to the most seriously ill who have a history of violence, incarceration, or needless hospitalizations. AOT is proven to keep patients, the public, and police safer. The Department of Justice has certified AOT as an effective crime-prevention program.  But mental-health departments are reluctant to implement AOT because it forces them to focus on the most seriously ill. Demonstration projects would help mental-health departments see the advantage of the program. (For why some people with serious mental illness refuse treatment, see this. See also how Assisted Outpatient Treatment laws (Kendra's Law in NY and Laura's Law in CA) keep patients, the pubic and police safer.
Believe it or not there are quite a few WWII vintage airplanes still carrying passengers and cargo around the world. They're robust, cheap and just keep working.
Many DC-3/C-47 aircraft continue to fly. Several hundred are still operating worldwide, mostly owned by small domestic carriers in the U.S. and by some Third World air transport companies. A state of the art aircraft in the mid-1930s (during which only 500 were built), over 16,000 DC 3's were produced for use during World War II as C-47s. The DC-3 was, in fact, one of the most widely manufactured aircraft of the war.
And this makes them worth overhauling even for the US:
The latest revival for this iconic plane is a refurb that creates a 13 ton aircraft with a rebuilt and lengthened fuselage, upgraded wings, new engines, and modern electronics. Called the BT-67, it is in use by eight civilian (including the U.S. Forestry Service) organizations and nine air forces (including the U.S. Air Force and the Chinese Air Force). The BT-67 is about a meter (three feet) longer than the original DC-3 and 1.5 tons heavier. Cruising speed is 380 kilometers an hour, compared to 240 for the DC-3. Range is more than twice the 1,600 kilometers of the DC-3. Typical load for the BT-67 (4 tons) is also about twice what the DC-3 would normally haul.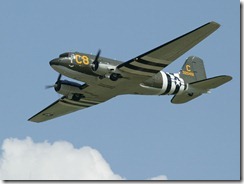 Okay by now everyone knows that Twinkies are going to be collectors items but here are some other products you should stockpile.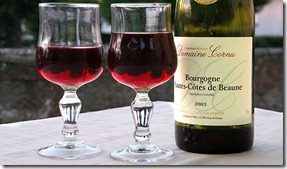 How about a little Blondie.
Well now you can bling it up and make it sparkle 24K style:
A retailer is promoting boxes of 24kt gold pills that promise to 'turn your innermost parts into chambers of wealth'.

The sparkling capsules, measuring 2cm long, can be found on the Citizen:Citizen website priced at $425.

After digesting the three gold-leaf tablets, shefinds.com claims consumers will find flakes of pure precious metal decorating their excrement.
Well just like the Lone ranger had his silver bullets you can now have your own special calling card.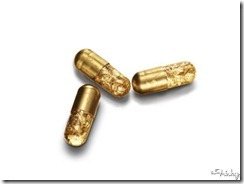 The Yahoo AoSHQ group. Bla bla bla.
And my twitter thang.
Tonight's post brought to you by losers paying attorney fees:

Notice: Posted by permission of AceCorp LLC. Please e-mail overnight open thread tips to maetenloch at gmail. Otherwise send tips to Ace.

posted by Maetenloch at
09:52 PM
|
Access Comments