« White House Refuses To Condemn Union Violence
|
Main
|
Top Headline Comments 12-12-12 »
December 11, 2012
Overnight Open Thread (12-11-2012)
How To Make a Modern Movie Poster
It's easy. You just need an actor and the four elements.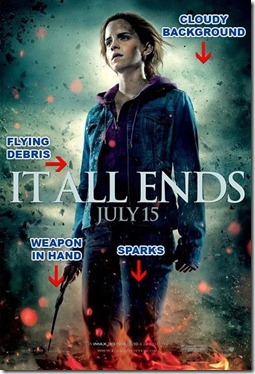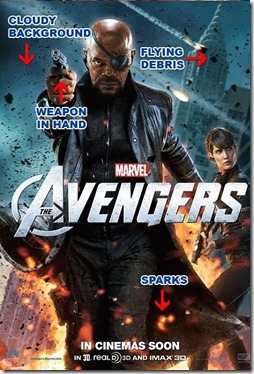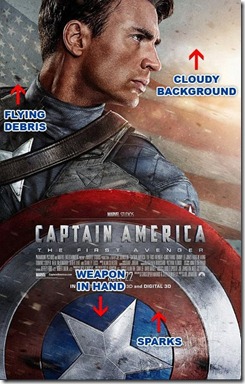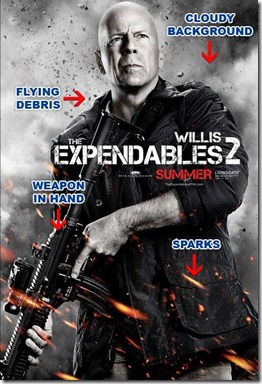 And then you have this one for the upcoming Man of Steel movie.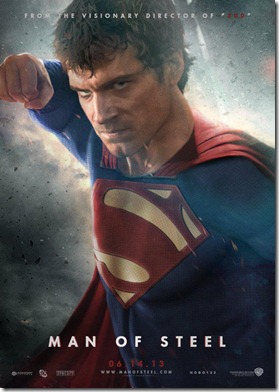 Clearly somebody screwed up - can you spot what got left out?
He attacked and beat Stephen Crowder today in Michigan. That's a union shirt he's wearing.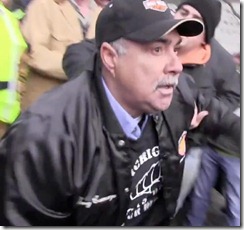 In the 1,420 days since he took the oath of office, the federal government has daily hired on average 101 new employees. Every day. Seven days a week. All 202 weeks. That makes 143,000 more federal workers than when Obama talked forever on that cold day in January of 2009.
"Did the Community Reinvestment Act (CRA) Lead to Risky Lending?"
Yes, it did. We use exogenous variation in banks' incentives to conform to the standards of the Community Reinvestment Act (CRA) around regulatory exam dates to trace out the effect of the CRA on lending activity. Our empirical strategy compares lending behavior of banks undergoing CRA exams within a given census tract in a given month to the behavior of banks operating in the same census tract-month that do not face these exams. We find that adherence to the act led to riskier lending by banks: in the six quarters surrounding the CRA exams lending is elevated on average by about 5 percent every quarter and loans in these quarters default by about 15 percent more often. These patterns are accentuated in CRA-eligible census tracts and are concentrated among large banks. The effects are strongest during the time period when the market for private securitization was booming.
I know this is an article of faith on the right but as intellectual conservatives we should seek out actual evidence for what we believe or consider the possibility that it's not true.
Fox News Viewers Have An Average IQ of 80
So claims a study from a 'conservative' group:
The results of a 4 year study show that Americans who obtain their news from Fox News channel have an average IQ of 80, which represents a 20 point deficit when compared to the U.S. national average of 100. IQ, or intelligence quotient, is the international standard of assessing intelligence.

Researchers at The Intelligence Institute, a conservative non-profit group, tested 5,000 people using a series of tests that measure everything from cognitive aptitude to common sense and found that people who identified themselves as Fox News viewers and 'conservative' had, on average, significantly lower intelligent quotients. Fox Viewers represented 2,650 members of the test group.
Well Charlie Martin tracked down the people behind it and positively demolishes their credibility:
So there you have it. A four-year study sparked by the outcome of the recent election, from an institution that's admittedly a fake, from a company that won't identify itself, supposedly funded by a Republican PAC trying to "cut off" the Tea Party like a cancer, using a sample that was chosen with a particular result in mind, with a contact number that's an anonymous free Google Voice number.
It's almost certainly a hoax but of course HuffPo and other lefty bloggers immediately ran with it - because too damn good to check!
Dan Rather, the Zapruder film, and the long history of general MSM treachery:
Dan Rather, a very young Dan Rather, whose career was about to be minted, was CBS's Dallas bureau chief at the time. He called New York, asked for Don Hewitt, and told him that "a guy named Zapruder was supposed to have film of the assassination and was going to put it up for sale." Exactly how interested was Walter Cronkite's evening news program? Hewitt, the show's executive producer-and the long-time producer of 60 Minutes-insisted it was very interested, and quickly decided the best approach would require a bit of, well, courage.

"In my desire to get a hold of what was probably the most dramatic piece of news footage ever shot," Hewett wrote, "I told Rather to go to Zapruder's house, sock him in the jaw, take his film to our affiliate in Dallas, copy it onto videotape, and let the CBS lawyers decide whether it could be sold or whether it was in the public domain. And then take the film back to Zapruder's house and give it back to him. That way, the only thing they could get him for was assault because he would have returned Zapruder's property. Rather said, 'Great idea. I'll do it.'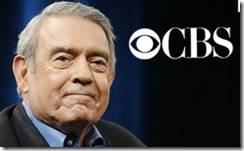 I wish my unborn baby wasn't a beastly boy!
A mom-to-be's lament:
Boys are gross; they attack their siblings with sticks, are obsessed with toilets, casually murder local wildlife and turn into disgusting teenage boys and then boring, selfish men.
And then there are the not-so-attractive boyish traits. Luckily these days we have ritalin and estrogen gels to treat children unlucky enough to be born without a second X chromosome.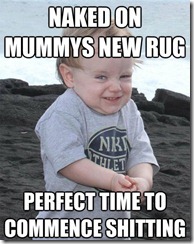 Australia's Department of Agriculture has announced that its researchers have made a breakthrough that will send shockwaves across beach resorts and tiki-themed restaurants around the world. Through careful breeding they've managed to produce a sweet pineapple that also tastes like coconut, reducing future Pina Colada recipes to just two ingredients.

The new breed of fruit, known as the AusFestival pineapple, has actually been in development for over a decade.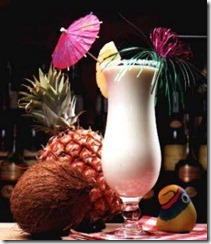 Teh Tweet!
Tonight's post brought to you by the Middle East at night: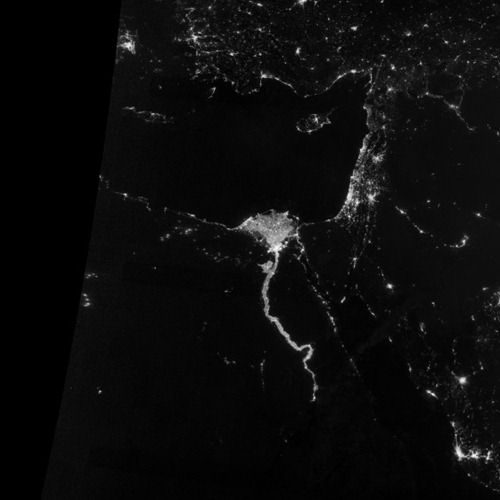 Notice: Posted by permission of AceCorp LLC. Please e-mail overnight open thread tips to maetenloch at gmail. Otherwise send tips to Ace.

posted by Maetenloch at
09:58 PM
|
Access Comments