« MNF
|
Main
|
Top Headline Comments 12-11-12 »
December 10, 2012
Overnight Open Thread (12-10-2012)
We've analyzed Scarborough Research data, which includes 200,000 interviews with American adults, to determine the politics of beer drinkers. As the bubble chart shows, Dos Equis is a bipartisan brew - Republicans and Democrats both like to drink it. So Mr. Goldsmith's [the Most Interesting Man actor] public foray into the 2012 race could alienate a large share of Dos Equis fans. Ironically, this is in contrast to its corporate sister Heineken, which as it turns out is the most Democratic beer of all. On the other hand, Republicans love their Coors Light and favor Sam Adams, which is brewed just a few miles away from Romney campaign headquarters and whose namesake was an original tea partier.
Unfortunately there's no word on where the only Hopper-approved (PBUH) beer falls on the political spectrum.
Eh - there may be correlations between certain brands and politics but I'm just going to drink what I like and not drink what I don't. Life is too short to drink swill just because of politics.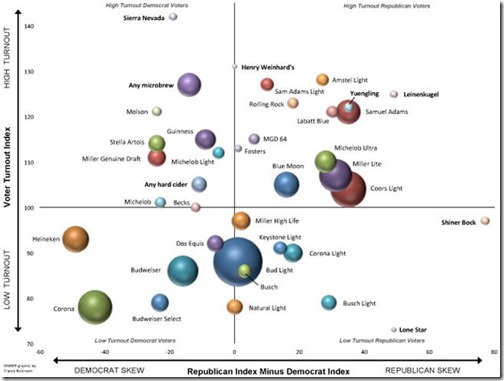 Almost 10% too many.
The U.S. Marine Corps is having a hard time reducing its strength from 202,000 to 182,000. At first recruiting efforts were cut, reenlistment bonuses were eliminated and standards for reenlisting were increased. This did not get the job done. With a recession on too many first term marines wanted to stay in and too many well qualified, but unemployed, people wanted to get in.

...The marines are also offering early retirement to officers with less than 20 years. Again, this gets rid of people the marines would sorely need if there were another war. But now the battle the marines must win is getting strength down by 20,000.

This order to shed good people was pretty sudden. Last year, just as the marines were completing their expansion (ordered by Congress) from 180,000 to 202,000, they were told that the expansion must be reversed.
Sadly this yo-yoing is nothing new:
After World War II, the marines were ordered to cut strength from 475,000 to 75,000 and do it by 1950. Just as the marines finished those cuts, the Korean War broke out and the Cold War got a lot warmer. By 1955, strength was back up to 200,000. Then it dipped but shortly went up during Vietnam in the 1960s. Then it came down a bit in the 1970s and managed to keep it at around 180,000-200,000 until the present.
I'm guessing those 20,000 men will be sorely missed in a few years.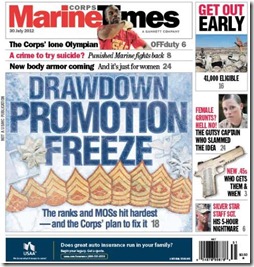 Six years ago, Mexico was the world's ninth largest exporter of cars. Today the country is ranked fourth-behind Germany, Japan and South Korea-with exports expected to total more than 2.14 million vehicles this year.

One in 10 cars sold last year in the U.S. was made in Mexico. Next year, every new taxi in New York's fleet-made by Nissan Motor Co.  -will carry the "Hecho en Mexico" label. Mexico is now exporting vehicles to China, and even helped Japan keep up with orders after last year's tsunami.

Mexico's Economy Minister Bruno Ferrari boasted that a batch of new factories planned by car makers will help Mexico surpass South Korea in a few years.
Though China is geographically larger than the United States, it has far less arable land per capita available: 0.08 hectares per person versus 0.53 per person here. And the arable land available in China is shrinking, mostly because of extreme desertification.

So China imports food to help feed its huge and growing population. But its imports vastly outweigh its exports in agricultural products (see the chart below, courtesy Zero Hedge & FAO). And that deficit is going to grow: There will be lots more mouths to feed in the future, and as more and more Chinese enter the middle class, appetites evolve.
Good times to come.
A recent cob discussion over the Dutch proposed 'scum villages' reminded me of this article from a few years ago. It turns out that the US has been experimenting with the opposite of scumvilles - spreading the poor and dysfunctional around the city via section 8 housing. The hope was that the better environment would lift up the section 8ers. In practice it just spread crime around but now with multiple nuclei for murder and mayhem.
About six months ago, they decided to put a hunch to the test. Janikowski merged his computer map of crime patterns with Betts's map of Section8 rentals. Where Janikowski saw a bunny rabbit, Betts saw a sideways horseshoe ("He has a better imagination," she said). Otherwise, the match was near-perfect. On the merged map, dense violent-crime areas are shaded dark blue, and Section8 addresses are represented by little red dots. All of the dark-blue areas are covered in little red dots, like bursts of gunfire. The rest of the city has almost no dots.

Betts remembers her discomfort as she looked at the map. The couple had been musing about the connection for months, but they were amazed-and deflated-to see how perfectly the two data sets fit together. She knew right away that this would be a "hard thing to say or write." Nobody in the antipoverty community and nobody in city leadership was going to welcome the news that the noble experiment that they'd been engaged in for the past decade had been bringing the city down, in ways they'd never expected.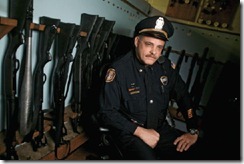 Last time we heard of Jack Stuef he was mocking Trig Palin while working as an editor at Wonkette. Well that got him fired and he's now fallen into the great catch basin of snarky assholes, Buzzfeed, where he's maintaining his usual levels of decorum and professionalism.

This time he wrote a article on Matt Inman, the cartoonist behind the Oatmeal, that was so utterly un-fact-checked as to approach libel. This led Inman to do a full-scale no-mercy Fisking of Stuef's article. The fact that Jack Stuef still gets a check for journalism should give hope to all the nasty un-professional wannabe writers of the world.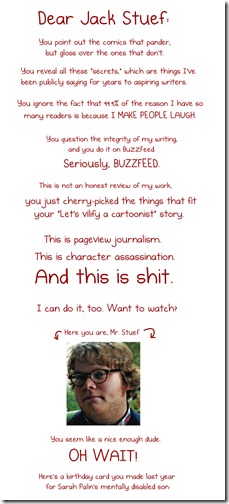 Attention anti-Western medicine hippies: natural != safe. Lots of things that are natural like cyanide, cobra venom, hemlock and Chuck Norris will also kill you dead - naturally.
Aristolochia has been widely used in herbal medicine, but it contains aristolochic acid-a powerful kidney toxin and a carcinogen. As a result of including Aristolochia in the regimen (for a period of two years), 105 women attending the clinic developed rapidly progressing kidney failure and had to go on dialysis or have kidney transplants. Many of the women went on to develop cancer of the upper urinary tract. Cases of kidney failure due to the ingestion of herbal products containing aristolochic acid have also been reported in the United States, Europe, and Asia.

...People failed to recognize the nephrotoxic effects of Aristolochia in spite of its use in many cultures worldwide over thousands of years. In an interview, Grollman explained why: "The reason, of course, is quite simple. It's painless, and the damage happens much later, so you don't put together the fact that you took this medicine and four years later, you have kidney failure. It's been part of Ayurvedic, European, Chinese, and South American medicine for centuries. All of the great civilizations have used it. And not one reported its toxicity until the Belgians did 20 years ago. There are certain things that tradition can't tell you."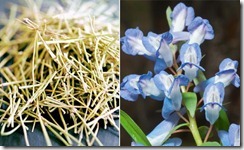 5 Things You Didn't Know About Dave Brubeck
Among them the fact that he graduated with a music degree even though he couldn't read music.
Brubeck's other teachers protested that he was a very gifted musician even if he couldn't read music, so the dean cut a deal with the jazz man: Brubeck could graduate, but only if he promised never to teach music and embarrass the school by revealing his shortcoming. Brubeck later laughingly told the website JazzWax, "I kept that promise ever since, even when I was starving."

He did learn to read music later in life.
7 Makeup Techniques to Make You Look Slim
I hear stripes and standing next to your fat friends work as well.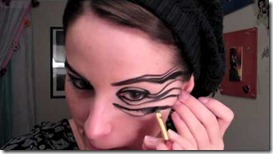 The Yahoo AoSHQ group. Bla bla bla.
And my twitter thang.
Tonight's post brought to you by bad boy-lovin' women: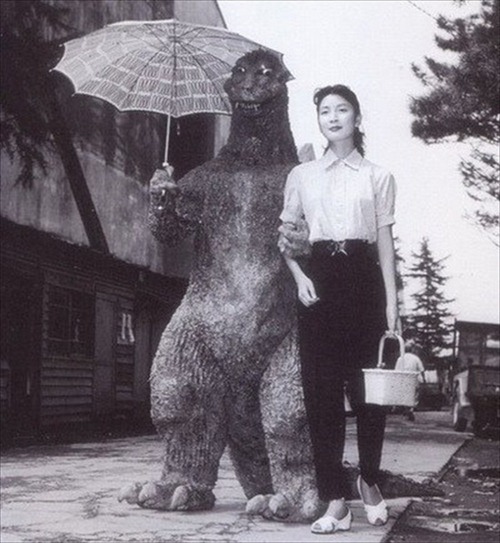 Notice: Posted by permission of AceCorp LLC. Please e-mail overnight open thread tips to maetenloch at gmail. Otherwise send tips to Ace.

posted by Maetenloch at
09:45 PM
|
Access Comments