« Dumb Statement From Romney Advisor Stuart Stevens
|
Main
|
Top Headline Comments 12-5-12 »
December 04, 2012
Overnight Open Thread (12-4-2012)
What If: The 2nd American Civil War
This time it's a state free-for-all not just presidents. From a Quora thread written in World War Z-style:
All 50 of the states in America each declared independence, and all simultaneously declared war on each other (50 states in a free-for-all).

Which state would be the last one standing? How would the battle play out? Which states would be the first to fall, the last?

A few points:
    - No foreign intervention/aid.
    - All civilians would be involved in the war (either producing supplies and food, and actually fighting).
    - Consider domestic factors (X state has x many firearm manufacturers, etc).
    - Military bases belong to the state.
    - Preferably no nukes, but hey however you want to answer.
First came a period of massive migration back to the homelands. Facing the newly invented discrimination that will be created many felt the need to go back to their own people. While the individual states retained all military assets they couldn't control the individuals who fight. A Texas Marine stationed in California, would not fight for California. A soldier in New York would not fight against their home in Virginia and a sailor in Houston would not fight against their home state of Florida. The warriors returned to their home states and the states had to re-consider that when they measured troop strength of their new nations.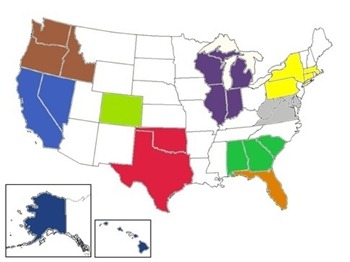 The End Result of Progressive Taxes: Just 144,000 Households in CA Pay 50% of all Taxes
Since California has a population of around 38 million, that means each one of these households is covering the tax cost for 132 California residents. Now you might think they'd get a little respect for basically keeping CA going fiscally but of course not - they're demonized and despised and the CA government is doing everything it can to drive them to other states.
Coming soon to a federal government near you.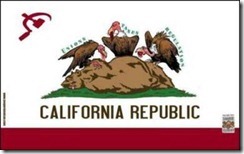 Buckley, Kerouac, Sanders and Yablonsky Discuss Hippies
The Simplicity of the Impossible
How Marine Pfc. Hector Cafferata single-handedly held the line against repeated Chinese human wave attacks.
"It must have been around 1:30 a.m. I was zipped up in my sleeping bag lying out on the frozen ground behind some rocks and pine trees we'd cut and put up as a wind break. My buddy, Kenny Benson, was next to me in his sleeping bag. We heard some rifle fire and a machine gun open up. I realized this was for real," said Cafferata, who now lives in Venice, Fla.

"I unzipped my bag and grabbed my M-1 rifle. There were Chinese all around us. I shot five or six right in front of me immediately.

"I said to Benson, 'What are you doing?"

"'Putting on my boots,' he replied.

"'Forget the boots. Start shooting,' I said."

He grabbed his Browning Automatic Rifle, but it was frozen. It was 20 degrees below zero and nothing made of steel operated well in such severe temperatures.

"There were Chinese all around us, so I knew we had to get the hell out of there. Benson and I started crawling back toward our lines. I wasn't sure where we were."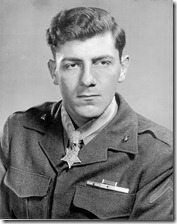 The Great Korea-Japan Sex Toy War
Thanks to the ongoing arms race in Asia the odds of a decent sexbot just went up.
Sex products from Korea are known for being of a particularly unique nature, but when it comes to quality they do not hold Japan's candle.that is, hold a candle to Tenga, the nation's top tool-maker for self-tugging, reports Sapio (December).

The monthly magazine traces the evolution of sex gear in Korea by starting with the Dream Love Chair, a copulating contraption taking up space in many of Japan's love hotels.

...Since Tenga launched its first models in Japan on July 7, 2005, its products have gone on sale in over 40 nations, with more than 20 million units shipped.
In the development of the Kinsey, HEPS looked to Tenga. "When I saw the Tenga, its amazing design and quality of materials left me stunned," says the HEPS representative. "Since there were no outstanding products coming from Korea, I thought that we could develop our own."
Are Head and Tails Really 50-50?
Nope - initial conditions matter:
According to Diaconis, a natural bias occurs when coins are flipped, which results in the side that was originally facing up returning to that same position 51 per cent of the time. This means that if a coin is flipped with its heads side facing up, it will land the same way 51 out of 100 times.

Diaconis came to this conclusion after determining that no matter how hard a coin is flipped, the side that started up will spend more time facing up most of the time.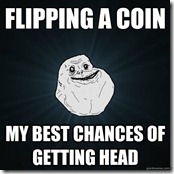 The Awesomeness of Bill Murray
A snippet from a recent NYT interview:
Mr. Murray, having changed his shirt but still in the blue shorts, leaves the hotel and boards a chauffeured S.U.V., where the conversation continues.
Q. It sounds as if you also wanted to convey Roosevelt's voice as much as his physical presence.
A. We had a discussion about it, and we agreed that you don't want to do an impression. You want to get it in you, and then you want to play - - [The car is suddenly cut off by another vehicle.] That person was insane. [To his driver] Well-avoided, Mustafa. But you can bump her now. She's got it coming.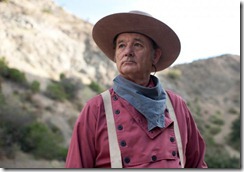 Teh Tweet!
Tonight's post brought to you by the wisdom of the Lama: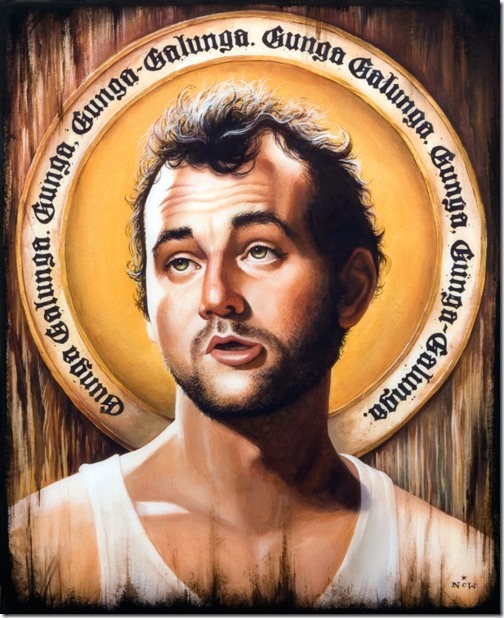 Notice: Posted by permission of AceCorp LLC. Please e-mail overnight open thread tips to maetenloch at gmail. Otherwise send tips to Ace.

posted by Maetenloch at
10:26 PM
|
Access Comments