« Sunday Morning Open Thread
|
Main
|
Sunday Football Thread »
November 25, 2012
Sunday Morning Book Thread 11-25-2012: Thanksgiving Leftovers [OregonMuse]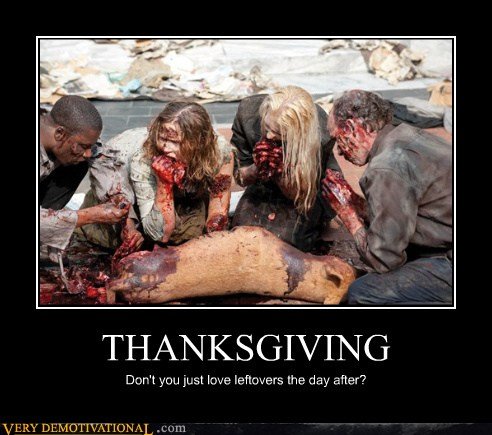 Good morning, 'rons and 'ettes, and welcome to the Sunday Morning Book Thread.
All Hail Content Providers!
You might not think so, but coming up with new material each week for the book thread, to avoid repetition and banality, can be frustratingly diffiult. That's why I admire guys like ace who can crank out the content week in, week out, and not be boring, and even come up with fresh, now ideas now and again.
I think one of the most amazing content providers ever was this guy, novelist, poet, newspaper columnist, and playwright Don Marquis. One of his earliest jobs was as a newspaper columnist, and during the 1910s, he worked for The Evening Sun, a New York Newspaper that required him to deliver 'x' amount of content every day, where 'x' is measured in column inches, and I think the value of 'x' Marquis had to produce was 24. That's an amazing amount of material. He did this 6 days a week, month after month, for 11 years. And when he wasn't cranking out his daily column, he spent his time writing poems, essays, plays, short stories, and novels.
Naturally, in order to make the production of content less burdensome, Marquis had themes and characters he returned to again and again. Probably the most famous of his creations is archy the cockroach and his flighty feline companion, mehitabel the alley cat (the lower case is intentional). The story Marquis told was that archy had been a free-verse poet who had died and whose soul had transmigrated into a cockroach (Marquis apparently hated free-verse poetry). So archy would come out at night and type his observations on life and current events on Marquis' typewriter by jumping on the keys, only he couldn't jump on the shift key simultaneously in order to make capitals, so there weren't any, nor any punctuation. Which made an 'archy' column look like a rambling pile of free-verse poetry or the sort that Marquis hated.
A number a number of Marquis' archy compilation books are still in print (for example, this one, and this one, and this one.) Even though the Kindle editions are somewhat pricey, I do not hesitate to recommend them all.
Marquis also developed other characters for his column material, such as Hermione and Her Little Group of Serious Thinkers, Pete the Pup, and Warty Bliggins.
I wonder what kind of man he was. I commented last week on the tragedy of CS Lewis losing his wife and how it irreparably changed him, but Marquis' life was arguably more tragic. According to the wikipedia entry, Marquis was born in 1878, married in 1909, had a son in 1915 who died in 1921, then his wife died in 1923, but not before having a daughter who died in 1931. Marquis' second wife, whom he married in 1926, died ten years later.
I wonder how he he dealt with so much death and grief. It appears as if he had to watch anyone he loved die. That's got to take a lot out of a man.
Marquis himself died in 1937, after a series of strokes. Below the fold is one of my favorite archy pieces. It was written during Prohibition, about which Marquis, who was known wet his whistle upon occasion, complained bitterly.

archy interviews a pharaoh

boss i went
and interviewed the mummy
of the egyptian pharaoh
in the metropolitan museum
as you bade me to do

what ho
my regal leatherface
says i

greetings
little scatter footed
scarab
says he

kingly has been
says i
what was your ambition
when you had any

insignificant
and journalistic insect
says the royal crackling
in my tender prime
i was too dignified
to have anything as vulgar
as ambition
the ra ra boys
in the seti set
were too haughty
to be ambitious
we used to spend our time
feeding the ibises
and ordering
pyramids sent home to try on
but if i had my life
to live over again
i would give dignity
the regal razz
and hire myself out
to work in a brewery

old tan and tarry
says i
i detect in your speech
the overtones
of melancholy

yes i am sad
says the majestic mackerel
i am as sad
as the song
of a soudanese jackal
who is wailing for the blood red
moon he cannot reach and rip

on what are you brooding
with such a wistful
wishfulness
there in the silences
confide in me
my perial pretzel
says i

i brood on beer
my scampering whiffle snoot
on beer says he

my sympathies
are with your royal
dryness says i

my little pest
says he
you must be respectful
in the presence
of a mighty desolation
little archy
forty centuries of thirst
look down upon you

oh by isis
and by osiris
says the princely raisin
and by pish and phthush and phthah
by the sacred book perembru
and all the gods
that rule from the upper
cataract of the nile
to the delta of the duodenum
i am dry
i am as dry
as the next morning mouth
of a dissipated desert
as dry as the hoofs
of the camels of timbuctoo
little fussy face
i am as dry as the heart
of a sand storm
at high noon in hell
i have been lying here
and there
for four thousand years
with silicon in my esophagus
as gravel in my gizzard
thinking
thinking
thinking
of beer

divine drouth
says i
imperial fritter
continue to think
there is no law against
that in this country
old salt codfish
if you keep quiet about it
not yet

what country is this
asks the poor prune

my reverend juicelessness
this is a beerless country
says i

well well said the royal
desiccation
my political opponents back home
always maintained
that i would wind up in hell
and it seems they had the right dope

and with these hopeless words
the unfortunate residuum
gave a great cough of despair
and turned to dust and debris
right in my face
it being the only time
i ever actually saw anybody
put the cough
into sarcophagus

dear boss as i scurry about
i hear of a great many
tragedies in our midsts
personally i yearn
for some dear friend to pass over
and leave to me
a boot legacy
yours for the second coming
of gambrinus
archy

Books I Just Bought
I've read a lot of sci-fi in my day, but for some reason, I've never read any books by Andre Norton. Unlike my brother, who read every one of her books he could get his hands on at our local library (including those under her other pseudonym "Andrew North"), her books never interested me. But a few days ago, when I discovered that the Kindle edition of Visions of Distant Shores: An Andre Norton Collection was only 99 cents, I broke down and coughed up the buck. It is now on my (even growing) stack.
White googling for into for this thread, I discovered an author I had never heard of before: Kate Chopin, who lived around the turn of the 20th century, apparently is viewed as some kind of proto-feminist author, but maybe she's worth reading, anyway. At least her books can be had for cheap. Are any of you morons familiar with Ms. Chopin, and if so, is she worth reading?
And that about wraps it up for this week. As always, book thread tips and denouncing of enemies of the people may be sent to aoshqbookthread@gmail.com
So what have you all been reading this past week? Something good I hope.

posted by Open Blogger at
11:01 AM
|
Access Comments