« Night Open Thread, But Not Over Night Open Thread
|
Main
|
Thanksgiving Morning Open Thread »
November 21, 2012
Overnight Open Thread (11-21-2012) - Pre-Thanksgiving Jitters Edition
How About Some Hawt Thanksgiving Pr0n?
These are just the pics that decorum and blog standards allow me to post. The rest are NSFYW. If your stomach-boner persists for more than 4 hours, it's a sign that your body is craving critical dessert nutrients. And electrolytes.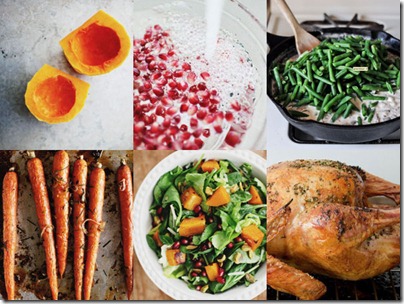 It's not hard to see why companies view modern unions as a slow-growing malignancy. You may survive for a while with some quality of life but in the end the cancer always kills the host.
Many people think of labour unions as organisations to benefit workers, and think of employers who are opposed to unions as just people who don't want to pay their employees more money. But some employers have made it a point to pay their employees more than the union wages, just to keep them from joining a union. Why would they do that, if it is just a question of not wanting to pay union wages? The Twinkies bankruptcy is a classic example of costs created by labour unions that are not confined to paycheques. The work rules imposed in union contracts required the company that makes Twinkies, which also makes Wonder Bread, to deliver these two products to stores in separate trucks. Moreover, truck drivers were not allowed to load either of these products into their trucks. And the people who did load Twinkies into trucks were not allowed to load Wonder Bread, and vice versa. All of this was obviously intended to create more jobs for the unions' members. But the needless additional costs that these make-work rules created ended up driving the company into bankruptcy, which can cost 18,500 jobs. The union is killing the goose that laid the golden egg.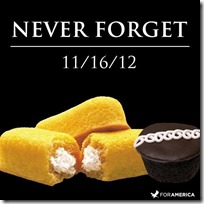 How a 100 Million Year Old Coastline Impacts Presidential Elections
If you've ever wondered about why there's a blue streak in an otherwise red southeast, read the article to find out why.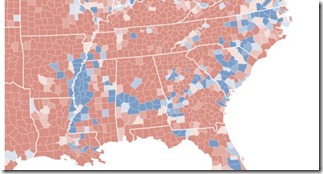 Politics About Family, Not Policy?
Stunningly, the postponement of marriage and parenting - the factors that shrink the birth rate - is the very best predictor of a person's politics in the United States, over even income and education levels, a Belgian demographer named Ron Lesthaeghe has discovered. Larger family size in America correlates to early marriage and childbirth, lower women's employment, and opposition to gay rights - all social factors that lead voters to see red.
Your Guide to Thanksgiving Etiquette
No bloodshed until after grace and always use your gutting knife from the left to the right.
Apropos of yesterday but it pretty much always applies.
In order:

    Don't do Stupid Things.
    If you do do Stupid Things, don't have people take pictures of them.
    If people do take pictures of you doing Stupid Things, don't let them get posted on the Internet.
    If they do get posted on the Internet, don't let it be because you put them there.
    If you did put them there, don't come crying to me when it blows up in your face.
    No, really, don't come crying to me.  This is where the chain breaks.

I believe that this is easy to follow, yes?
Always Wanted a Nude Photo of Your Hawt Co-workers?
There's an app for that.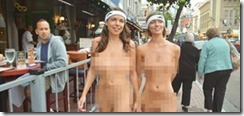 Teh Tweet!
Yahoo group. That is all.
Tonight's post brought to you by 1943, New York Times style: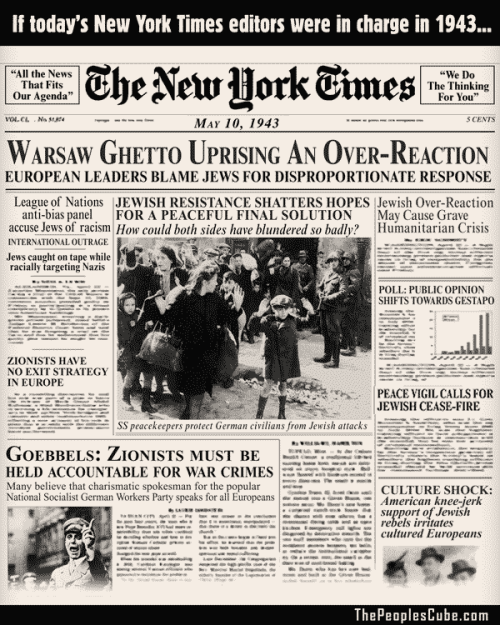 Notice: Posted by permission of AceCorp LLC. Please e-mail overnight open thread tips to maetenloch at gmail. Otherwise send tips to Ace.

posted by Maetenloch at
09:55 PM
|
Access Comments