« Non-Political Thread For Positive Stuff and Stuff You Like And Tips That Work For You And Recommendations and Stuff Like That
|
Main
|
Top Headline Comments 11-21-12 »
November 20, 2012
Overnight Open Thread (11-20-2012)
Reagan Vindicated: Missile Defense Works
Max Boot:
The latest Gaza war is only a few days old, but already one conclusion can be drawn: missile defense works. This is only the latest vindication for the vision of Ronald Reagan who is emerging as a consensus pick for one of the all-time great U.S. presidents.

For it was Ronald Reagan who made missile defense a major priority for the U.S. and our allies. His 1983 speech on the subject was widely derided as "Star Wars" because he envisioned that some missile would be intercepted in space. For years critics claimed that it was impossible to intercept missiles in flight, or that at the very least it would be prohibitively expensive to do so. But now the U.S. West Coast is actually protected by a limited ballistic-missile defense system based primarily around satellites, sea-based Aegis and X-band radars, and Standard Missile-3 interceptors. We don't know how the system would work in combat but it has been vindicated in testing.
I remember how when Reagan announced SDI, the critics - including many prominent scientists - howled and swore that it and missile defense in general would never work. Even as a wee lad I knew their arguments were bullshit even if I didn't have the knowledge or training at the time to prove it.
Well they're still going at it, continually shifting the goal posts as missile defense systems are accepted and come on line. And still just as wrong.
In fact here is some footage of a completely impossible missile defense system utterly failing to intercept a salvo of rockets over Beersheba yesterday. (thanks to BenK)
Missile defense systems 1, liberal scientist critics 0. Advantage: Reality.
Welfare is now the largest item in the federal budget, and under Barack Obama's budget-the one that didn't get any votes, but may nevertheless be a blueprint for the next four years-it is slated to grow another 30% in Obama's second term.
Robert Samuelson points out that the welfare state is breaking us and yet we can't talk about it. So of course the Obama administration wants to encourage new immigrants to get on the welfare too.
And if you disagree, you're more racist than Hitler.
How Gen. Petraeus and Paula Broadwell Exchanged Secret Emails
The same way Al Qaeda often does - by leaving emails as drafts in a shared email account. And they got caught the same way as well.
Rather than transmitting emails to the other's inbox, they composed at least some messages and instead of transmitting them, left them in a draft folder or in an electronic "dropbox," the official said. Then the other person could log onto the same account and read the draft emails there. This avoids creating an email trail that is easier to trace.

Unfortunately for them, when the IP address that logs into the account with the drafts is always the same, it can be traced back to a source. Essentially, Petraeus and Broadwell's affair was outed because Broadwell sent threatening messages over an easily traceable Gmail account to someone, and then used another Gmail account to communicate with Petraeus.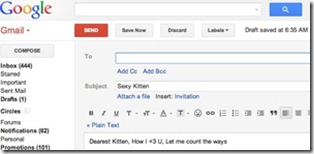 Also how anonymous are you right now? Go to StayInvisible.com and see how much info your browser is already giving away.
Just cuz I like this scene.
The Hostess Twinkie Is Dead For Realz
Mediation between the unions and Hostess has failed. Next stop: liquidation of assets, Twinkies from Bimbo made in a non-union shop.
Red Dawn Review: The Tipping Point for Lazy Remakes
Consider this fairly awesome review a mere warm-up for the eventual epic Ace one. Needless to say it was a 3 thumbs down with prejudice.
North Korea has invaded America. BOOM! Did you notice what happened there? With that opening sentence, Red Dawn has already said "Screw this, I'm going out for a smoke". We're not even three minutes into the movie and we're already in full-on "re-write' mode.

...You see, Red Dawn is more of an idea than an actual film, and that idea is this: you will watch anything. An.y.thi.ng. Does it matter if they filmed the movie in 2009, and then held onto it for three years in the hopes that one day no one would notice how stupid it is? Nope. Does it matter that they switched out the "villain" from a nation that spends $144 billion on the military to one that can't feed its own people? Not in the slightest. Hell, it doesn't even matter if the words make sense, or if the edits are cohesive. All that matters is it's on the big screen, it's got a Hemsworth in it, and they'll be charging you to witness the spectacle. I'm betting you won't, and that we're in the process of calling their bluff. Fool us 500 times, shame on us. Fool us with Ethnic Chinese CGI-morphed into scenes with North Korean flags, shame on them.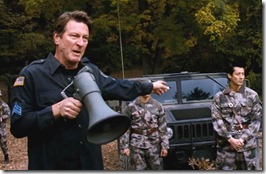 Dennis Avner who spent years and thousands of dollars turning himself into a cat has taken his own life at 54. I'm guessing you don't do this to yourself if you're all happy on the inside.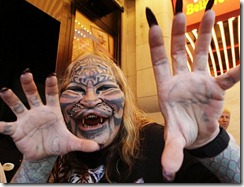 Men and Morning Wood - How Come?
Think of it as both a dream safety system disconnect and POST for men's bodies.
Then get your very own wampa ice scraper for just $24.99. Separate accessories sold separately.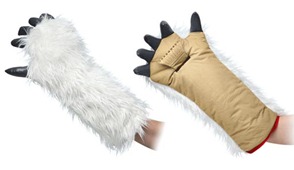 Buck up Lil Mustachitos - your movember mustache may be thin and hipsterish now, but IT WILL GET FULLER.
Teh Tweet!
Tonight's post brought to you by chokers: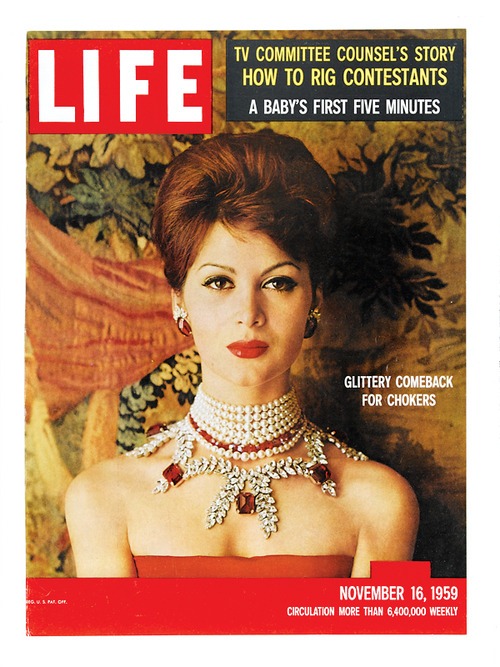 Notice: Posted by permission of AceCorp LLC. Please e-mail overnight open thread tips to maetenloch at gmail. Otherwise send tips to Ace.

posted by Maetenloch at
09:55 PM
|
Access Comments