« Sunday Evening Open Thread
|
Main
|
Late Night B Movie, Bad Movie Thread »
November 18, 2012
Overnight Open Thread (11-18-2012)
WRM: Why Americans Support Israel
Short version: Because we're Jacksonians. And we don't see them doing anything differently than we would.
And if you haven't read Mead's seminal essay on the Jacksonian school of American foreign policy yet, remove your shame by going here right now. Coming out of the warring, honor culture of the Scots-Irish, this tradition more than anything else explains why America is not like other countries.
As Israeli airstrikes and naval shells bombarded Gaza this weekend, the world asked the question that perennially frustrates, confuses and enrages so many people across the planet: Why aren't the Americans hating on Israel more?...Commentators around the world grasp at straws in seeking to explain what's going on.

...America is a big country with a lot of things going on, but the real force driving American support for Israeli actions in Gaza isn't Islamophobia, Jewish conspiracies or foam-flecked religious nuts. It's something much simpler: many though not all Americans look at war through a distinctive cultural lens. Readers of Special Providence know that I've written about four schools of American thinking about world affairs; from the perspective of the most widespread of them, the Jacksonians, what Israel is doing in Gaza makes perfect sense. Not only are many Jacksonians completely untroubled by Israel's response to the rocket attacks in Gaza, many genuinely don't understand why the rest of the world is so steamed about Israel-and so angry with the United States.
Jacksonians aren't into the whole 'proportional' war thing. When you're in a fight - especially an existential one with an enemy without honor - all bets are off and annihilation of the enemy until they submit is the expected outcome.
...In any case, when Israel brings the big guns and fast planes against Gaza's popguns and low tech missiles, a great many Americans see nothing but common sense at work. These Americans aren't mad about 'disproportionate' Israeli violence in Gaza because they don't really accept the concept of proportionality in war. They think that if you have jus ad bellum, and rocket strikes from Gaza are definitely that, you get something close to a blank check when it comes to jus in bello.

...Far from seeing Israel's use of overwhelming force against limited provocation as harsh or immoral, many Americans see it as courageous and wise. It strengthens the sense that in a wacky world where a lot of foreigners are hard to understand, the Israelis are honest, competent and reliable friends - good people to have on your side in a tight spot.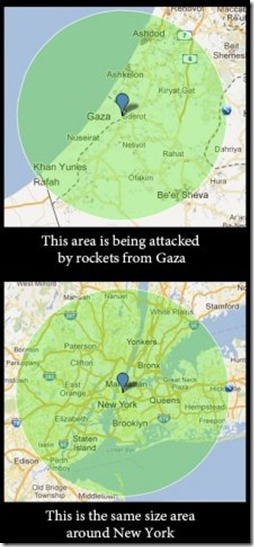 Virginia Now Grading Student Test Scores on a Racial Curve
Thanks to an NCLB waiver whether you pass or not in VA now depends on your ethnicity:
As part of Virginia's waiver to opt out of mandates set out in the No Child Left Behind law, the state has created a controversial new set of education goals that are higher for white and Asian kids than for blacks, Latinos and students with disabilities.

...Here's what the Virginia state board of education actually did. It looked at students' test scores in reading and math and then proposed new passing rates. In math it set an acceptable passing rate at 82 percent for Asian students, 68 percent for whites, 52 percent for Latinos, 45 percent for blacks and 33 percent for kids with disabilities.
About the only good thing coming out of this clusterfuck is that they're finally being honest about their bigotry of low expectations.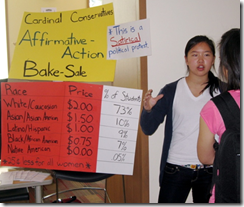 The US Gets an Improved Sniper Rifle
Semi-automatic and based on the AR-10 the M110 SASS is meant for sharpshooters rather than dedicated sniper units.
The U.S. Army is introducing a shorter and lighter version of its M110 SASS (Semi-Automatic Sniper System). SASS has been in use, first in Iraq and then Afghanistan, for four years. The CSASS (Compact Semi-Automatic Sniper System) will use a collapsible stock and a removable flash suppressor to get the length down to 91 cm (36 inches) long and the weight under 4.1 kg (9 pounds) unloaded.

...The M110 was not itself a big technological breakthrough. It is based on the older AR-10 rifle. The U.S. Navy had already been buying a similar weapon, the SR25 (also known as the Mk11) since the early 1990s.

All of these are 7.62mm semi-automatic sniper rifles based on basic designs developed by former marine Gene Stoner in the 1950s. This led to the M-16 and many other rifles. The basis for the M-16 was the AR-15, and a 7.62mm version of that weapon was called the AR-10. About half the parts in the SR25 are interchangeable with those in the M-16.

Stranger than Fiction: The Real Belloq/Indiana Jones
Austrian-born Gerardo Reichel-Dolmatoff was a legend in South American anthropology. But it turns out he was also a Nazi and a member of the French resistance:
In many ways, the classic image of the anthropologist was shaped by Reichel-Dolmatoff. He lived with remote communities to learn the language and worldviews of previously unknown societies. He trekked through jungles and participated in the hallucinatory ceremonies of local religions. He pioneered the archaeology not of the giant civilization, but of the lost peoples of specific valleys and mountain ridges.

...It turns out that Reichel-Dolmatoff was a member of both the Nazi Party and the SS, in the personal guard of Hitler himself and a participant in Gestapo death squads. He later trained guards in the Dachau Concentration Camp.

In light of his subsequent life in Colombia, it would be easy to chalk this up as another bitter tale of a Nazi who escaped justice to the anonymity of Latin America, but Reichel-Dolmatoff did not seem to make the typical Nazi exit from Europe. He had what is vaguely described as a 'mental crisis' in 1936 and was declared unfit for the SS and publicly expelled from the Nazi party.

Curiously, he turned up immediately afterwards working for the anti-Hitler resistance in France and continued to support the French resistance after he arrived in Colombia in 1939, to the point where he was eventually awarded the National Order of Merit by the French president.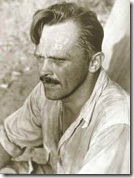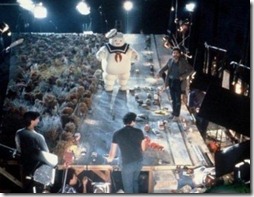 Why MTV Doesn't Play Music Videos Anymore
Because you suck and you're old. And there's no $$$ in being the iTunes preview channel.
Weekly Commenter Stats
Top 10 commenters:
1 [1929 comments] 'sven10077' [270.76 posts/day]
2 [500 comments] 'BCochran1981'
3 [442 comments] 'Niedermeyer's Dead Horse'
4 [404 comments] 'kbdabear'
5 [368 comments] 'Vic'
6 [364 comments] 'J.J. Sefton'
7 [346 comments] 'toby928? for TB'
8 [331 comments] 'Jane D'oh'
9 [325 comments] 'AllenG (Dedicated Tenther) Channelling Breitbart'
10 [320 comments] 'Nevergiveup'
Top 10 sockpuppeteers:
1 [69 names] 'logprof' [9.69 unique names/day]
2 [59 names] 'kbdabear'
3 [50 names] 'T. Hunter'
4 [35 names] 'andycanuck'
5 [35 names] 'Adam'
6 [33 names] 'Buck Naked'
7 [29 names] 'JDP'
8 [28 names] 'Truck Monkey'
9 [28 names] 'Brandon In Baton Rouge'
10 [28 names] 'LC LaWedgie'

Teh Tweet!
Yahoo group. That is all.
Tonight's post brought to you by not buying the Oz propaganda: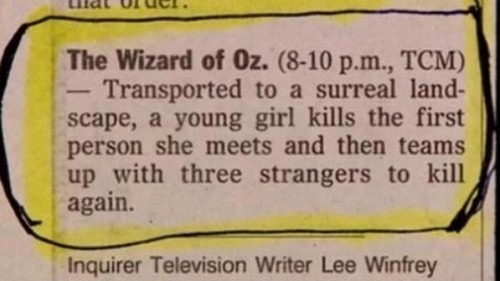 Notice: Posted by permission of AceCorp LLC. Please e-mail overnight open thread tips to maetenloch at gmail. Otherwise send tips to Ace.

posted by Maetenloch at
10:15 PM
|
Access Comments