« Sunday Morning Open Thread
|
Main
|
Sunday NFL Football Thread »
November 18, 2012
Sunday Morning Book Thread 11-18-2012: Nothing In Particular [OregonMuse]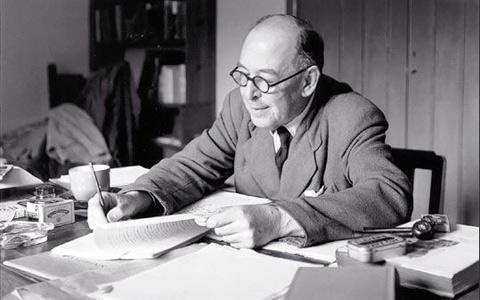 "In the future, someone will invent a global communications network which will be used to the great benefit of-- no, strike that, they'll probably just use it to swap fart jokes."
Good morning, 'rons and 'ettes, and welcome to the Sunday Morning Book Thread.
Just so you know, that whole communist thing I tried to get into last week didn't work out so well. Oh sure, I had lots of fun doing the dorm-room bull sessions about who should own the means of production and whatever, getting high, not having to get up for work, and crapping on police cars cars, but some of you in the comments thought that the constant eye-rolling would be a problem, and you were right. Not only did I almost give myself away more than once, but now I have some sort of ocular degeneration that my opthalmologist says he's never seen before. Plus, do you know how bad those guys smell? Go hang out at Kos for awhile, and it's kind of like a combination of poopy diapers, unwashed hair, and the bottom end of Michael Moore's garbage disposal.
So, I'm back. I may be on the losing side, but at least it's clean.

What I'm Reading
Given my present situation with my parents recently deceased, I decided to try A Grief Observed, the one book by C.S. Lewis I've never read. I figured now would be an apropriate time to listen to what the great man had to say about loss and grief.

For those of you who don't know the backstory of this book, C.S. Lewis was a lifelong bachelor who got married late in his life (in his 50s) to Joy Davidman, a minor American author whom he had befriended, only because it was the only way to keep her from being sent home by the British government after they did not renew her visa. This was most likely due to her Communist Party affiliations, which by then were pretty much dormant. The marriage was never intended to be anything more than a convenient device, but Lewis fell pretty intensely in love with her, and the sham marriage became a real marriage. But then Joy was diagnosed with inoperable bone cancer, and then only four years later, in 1960, she died.
So I got about half way through it, and then had to put it down. Surprisingly, I found it neither helpful, nor particularly interesting. This is very odd, because Lewis is one of my favorite authors and I'm always interested in what he had to say about things.
The problem is, I don't feel for my parents what Lewis felt for Joy. The book is very much like his grief, that is, very intense, very deep, and very personal. The source material for A Grief Observed is a series of notebooks that Lewis used to record his thoughts as he was progressing through his bereavement. At times I thought I shouldn't be reading it, because I felt like I was reading someone's diary and maybe it shouldn't even have been published. That's how personal the book is. Also, as it reveals, this tragic loss caused Lewis to seriously question both his faith in particular, as well as God's love in general, and I'm not going through anything even remotely similar. I have not had such a dark night of the soul for many years and my parents' deaths did not produce one. So A Grief Observed did not really resonate with me.
Also, the book does not have a lot of organization; it sort of meanders aimlessly around here and there and this gets irritating after while if it's not really holding your interest. So if you've never read any C.S. Lewis, this is not the best book to start with.
Supposedly, Lewis was never the same after his wife's death. I forget exactly where I read that, but I do know he didn't live for very much longer. He died in November 1963, interestingly enough, on the same day that JFK was assassinated.

Books By Morons For Morons
I have a new one this week: Mark Haugen touts his newly released fast paced, action packed (but above all, funny) novel, Zoo Falls, which he assures me is "definitely not a commie/lib book." But it is about aa homeless guy battling corrupt city officials with the aid of some other oddball characters in Sioux Falls, South Dakota.
Mark's previous novels are Joshua's Ladder and its sequel, Amy's Ladder.
And that about wraps it up for this week. As always, book thread tips may be sent to aoshqbookthread@gmail.com
So what have you all been reading this past week? Something good I hope.

posted by Open Blogger at
10:55 AM
|
Access Comments