« Karl Rove Cannot See the Elephant in the Living Room
|
Main
|
Top Headline Comments 11-16-12 »
November 15, 2012
Overnight Open Thread (11-15-2012)
I ain't got no time to bleed prepare a decent ONT for the non-AoSHQ Prime morons so y'all are gonna have to provide your own pantless self-entertainment tonight.
There are three ways that men get what they want; by planning, by working, and by praying.

Any great military operation takes careful planning, or thinking. Then you must have well-trained troops to carry it out: that's working. But between the plan and the operation there is always an unknown. That unknown spells defeat or victory, success or failure. It is the reaction of the actors to the ordeal when it actually comes. Some people call that getting the breaks; I call it God. God has His part, or margin in everything, That's where prayer comes in.

     --Gen. George S. Patton in "The True Story of The Patton Prayer"
A good solution applied with vigor now is better than a perfect solution applied ten minutes later.

     -- Gen. George S. Patton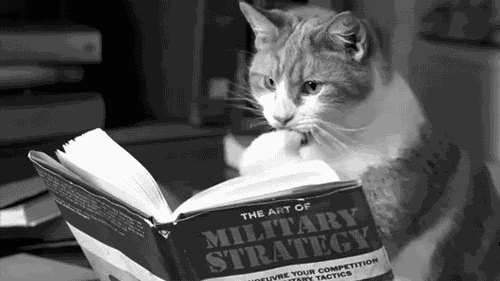 Jonah Goldberg: It's Always Gotterdammerung on the Right
If I had a nickel for every time the right was pronounced dead after an election, I could get me an iPhone 5 with accessories and still buy basic dental insurance for DiT. Not that I'd actually do this since it'd be wasted anyway but I could afford it.
It's always Gotterdammerung somewhere on the right. That's not to say that the conservative movement and the Republican Party are doing great. But whether fueled by left-wing glee or right-wing dread, rumors of the right's death are always exaggerated.

It's true that conservatives are more despondent than I've seen them in my lifetime. But that's in part because they've had things so good. There have been bumps, but the story of the conservative movement has been one of fairly steady growth and success.

In 1938, the American Enterprise Institute was founded to combat the ever-rising tide of statism. In 1955, National Review was launched to "stand athwart history, yelling Stop." In 1973, the Heritage Foundation was established to push back against the liberal GOP policies of the Nixon White House. In 1982, the Federalist Society was created to dissent from the doctrine of the "living constitution." In 1996, Fox News was launched to appeal to that boutique market niche - i.e., roughly half the country - that felt the media had drifted too far left. In 2009, the tea parties were ridiculed as a racist hissy fit.

At each of these junctures, conservatives were ridiculed for their fool's errands and fretted over their lost causes.
I wish they had extended this chart back through the 19th century. I remember a financial guru pointing out that 100 years ago an ounce of gold would buy you a very nice man's suit whereas today it would buy you...a very nice man's suit. Now this was 20 years ago but I suspect that eventually gold will return to this value range.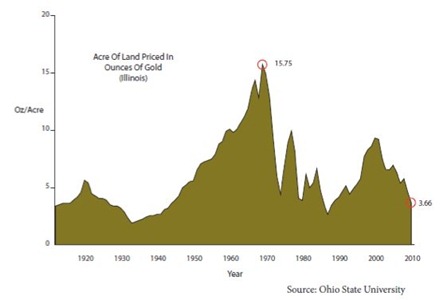 Given all the incentives to give out higher grades it's a wonder the average GPA is still under 3.5.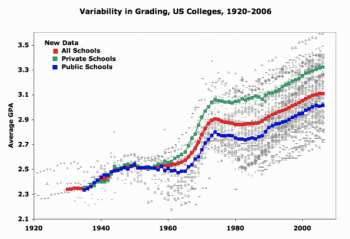 Only 2 shots but it is .45ACP and only 5/8 inch wide.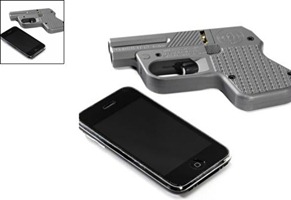 Obligatory Prurient Material: Go google 'helen hunt full frontal nekkid sessions' and follow the first link.
Yeah it would have been even better 20 years ago but hey better late than never.
Yahoo group. That is all.
And my Twitter spew.
Tonight's post brought to you by the countdown: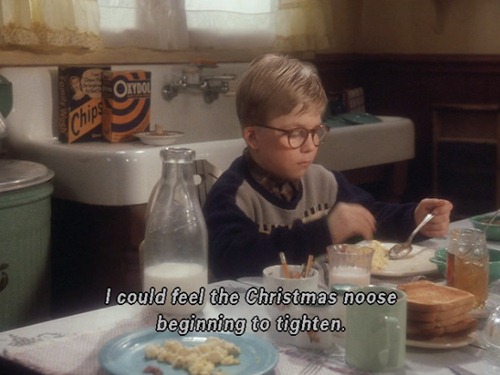 Notice: Posted by permission of AceCorp LLC. Please e-mail overnight open thread tips to maetenloch at gmail. Otherwise send tips to Ace.

posted by Maetenloch at
10:05 PM
|
Access Comments