« Got Some Free Time Tomorrow, or Tomorrow Morning Before Work?
|
Main
|
My Prediction for Tomorrow »
November 05, 2012
Overnight Open Thread (11-5-2012) – Election Jitters Edition
Now you might think that the one place you could go and not hear anything more about the election and polls would be a foreign country - but you'd be wrong.
There's been fairly regular coverage all during the day here in Germany and in fact they actually covered an Obama rally in OH live. The media here is so biased that it makes MSNBC seem fair-mindedly middle of the road. Just one of the minor forms of bias is the fact that Obama statements  are generally translated directly into German while Romney statements are always summarized (negatively) by analysts. As best I can tell from my limited German Mitt Romney is actually George Bush wearing a CEO skin and he hates dogs, brown people, and uninsured children.
So it's not surprising that Romney is losing here to Obama by 92% to 8%. I suspect even a Pol Pot-Jeff Dahmer ticket could eke out at least 5% support. The few Germans I've talked to about the election seem genuinely mystified that Romney is considered to even have a shot at beating Obama. The media has left Germans completely unprepared for anything other than an Obama victory so I suspect that Wednesday morning to going to be quite schockierend for them. And then I'll get to find out whether schadenfreude really does taste better in it's native land.
Here's another view from Germany.
And it's as bad in France but at least Le Monde has broached the mere possibility that Obama could lose to Le Mormon. 
All that said - don't get cocky kids.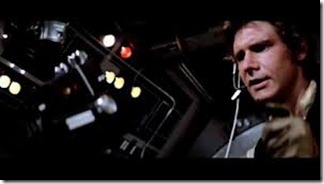 But....it probably wouldn't be a bad idea get your Victory/Life Day reservations on Endor in before tomorrow evening. And have your pudding bath all warmed up and ready to go.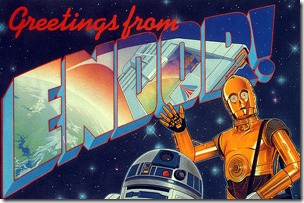 There's $$$ in propaganda even if you know and admit that your hosts are unprofessional embarrassments.
Staying Classy Part I
Bill Clinton: Military "less racist, less sexist, and less homophobic" under Obama
Staying Classy Part II
Jimmy Carter: The US "needs an [Arab] 'Spring' of its own"
Along with his standard gratuitous insults to Reagan.
Joe Biden: An Inspiration to Mentally Challenged People Everywhere
Maybe he can't quite dress himself but then as VICE PRESIDENT OF THE UNITED STATES OF AMERICA he doesn't have to.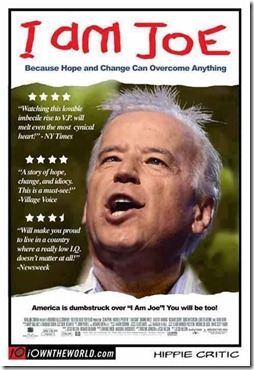 Are You a Real Broken Glass Voter?
The Craziest Election Prediction of 2012 Award
Is Jim Cramer's unless Sullivan or Krugman can pull out a last minute victory:
The most outlandish forecast goes to Mad Money's Jim Cramer, who has plumped for a electoral blowout for Obama - 440-98.
Occupy Mom Get $85K from Divorce, Joins the 20%
Sure Stacey Hessler abandoned her husband and children in Florida to go protest in New York (and occupy the tent of a young male occupier), but clearly she deserves most of her husband's retirement account.
The mother-of-four who made headlines last year leaving her children to go join Occupy Wall Street is divorcing her husband and cashing in on his banking-earned riches in the process.
Stacey Hessler cites protesting as her profession and famously devoted herself to the Occupy movement, demonstrating against the very banks behind her recently increased cash-flow.
She walks away from former banker Curtiss Hessler with a total of $85,385 from his stock-filled retirement fund and bank account.
But then he keeps the kids, the house, and her out of his life forever. So maybe it's worth it.
Curtis will keep the $65,000 house under the settlement and assumes the $13,000 mortgage.
He gets sole custody of their four children: Peyton,18, Kennedy,16, Sullivan, 14, and Veda, 8.
They can see their mom at any time but only in a 'safe environment' the papers dictate.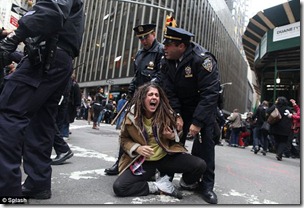 Charlie Martin Explains Why Nobody Knows Nothing Bout Polls These Days
When 91% of all people polled refuse to answer, even the pollsters are mostly guessing what the actual voters will do.
A Bleg: genghis has asked for the Horde to weigh in on "what generic cigarette is most like Camel Filters?"
So I figure either it's part of market research for a smokes smuggling startup or perhaps a prison arbitrage opportunity. Best not to inquire too much into these kind of things.
Weekly Commenter Stats
Top 10 commenters:
1 [585 comments] 'Niedermeyer's Dead Horse' [82.07 posts/day]
2 [576 comments] 'Anna Puma (+SmuD)'
3 [530 comments] 'Mirror-Universe Mitt Romney'
4 [464 comments] 'BCochran1981'
5 [443 comments] 'jeremiah GOD Bless America with a Mitt Romney Presidency wright'
6 [417 comments] 'Samwise Gamgee the 3rd'
7 [412 comments] '4 days'
8 [405 comments] 'Oldsailors Poet, Wonders what Dagny thinks'
9 [402 comments] 'Evilpens'
10 [392 comments] 'Dave in Fla'

Top 10 sockpuppeteers:
1 [106 names] 'Adam' [14.87 unique names/day]
2 [102 names] 'rd does not believe the MSM'
3 [54 names] 'Cicero (@cicero)'
4 [52 names] 'andycanuck'
5 [49 names] 'JDP'
6 [48 names] 'Mama Cassanova'
7 [43 names] 'George Orwell what knows he is Eric Blair'
8 [43 names] 'Mallamutt, RINO President for Life'
9 [40 names] 'The Obama Strategy'
10 [39 names] 'Billy Bob, pseudo intellectual'

The Yahoo AoSHQ group. Bla bla bla.
And my twitter thang.
Tonight's post brought to you by the official AOSHQ message of the day: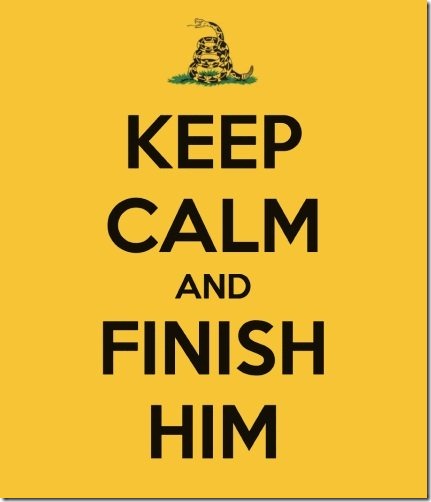 Notice: Posted by permission of AceCorp LLC. Please e-mail overnight open thread tips to maetenloch at gmail. Otherwise send tips to Ace.

posted by Maetenloch at
11:02 PM
|
Access Comments