« Huge Crowd of 30,000 Greets Romney/Ryan In Ohio
|
Main
|
Saturday Morning Open Thread »
November 02, 2012
Overnight Open Thread (2 Nov 2012)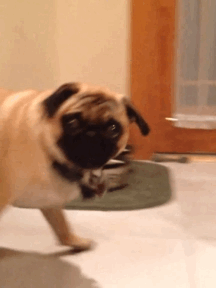 Oh this is nice. Why Was There No October Surprise? Because Every Freakin' Day For The Last Four Years Has Been An October Surprise!

But in Barack Obama's case, the situation is reversed: Everything he's ever done is scandalous. The reason there was no October Surprise for Obama is that we're all scandaled out. Anyone's who been paying attention since 2008 has literally been in paralytic shock every single day. We spent October 2012 exactly as we've spent every month of the last four years: Our jaws on the floor, aghast, stupefied, unable to breathe. Almost every single thing Obama has done since he's been in the national spotlight could have been and should have been a career-ending October Surprise. But the mainstream media, as we all know, has devoted itself to protecting him.

Not a day has gone by since Obama took office when I didn't learn of some fresh outrage and say Oh. My. God. But we've been traumatized so often that over time the scandals have all blurred together and fused into a single red-hot thought: Please let this nightmare end.
Do go to the link. There is a mighty long list to peruse through.
Hurricane Sandy & Climate Change
Mayor "Nanny" Bloomberg should just close his yap and focus on taking care of people that have been devastated by Hurricane Sandy and stop wasting time discussing "climate change". Hurricanes And Human Choice: Connecting Energy Policy And Disasters Makes Little Scientific Sense. Well duh!

But to call Sandy a harbinger of a "new normal," in which unprecedented weather events cause unprecedented destruction, would be wrong. This historic storm should remind us that planet Earth is a dangerous place, where extreme events are commonplace and disasters are to be expected. In the proper context, Sandy is less an example of how bad things can get than a reminder that they could be much worse.

To put things into even starker perspective, consider that from August 1954 through August 1955, the East Coast saw three different storms make landfall—Carol, Hazel and Diane—that in 2012 each would have caused about twice as much damage as Sandy.

While it's hardly mentioned in the media, the U.S. is currently in an extended and intense hurricane "drought." The last Category 3 or stronger storm to make landfall was Wilma in 2005. The more than seven years since then is the longest such span in over a century.
Star Wars
Star Wars Universe Dream Park now closer to reality? Hmmmm. It would seem that Disney and Lucas had an agreement where Lucas couldn't build one if Disney had a theme park in that country. That no longer matters. I sense that Ace will be moving to the Ewok village in the not too distant future.
Of course, now that it is known there are more movies coming down the pike, immediate speculation has begun on the next trilogy. Is this mysterious Disney sci-fi movie 1952 really the next Star Wars movie? Oh crap, Lindelhof is involved.

My theory is that 1952 is a codename for Star Wars episode 7, 8, and 9. Just as Blue Harvest was used as a working title to throw the media off when Return of the Jedi was in production.
Battleship
Hey SCOAMF, Battleship Does Matter.

the matter is that the old "Battleship" board game -- not the more recent movie flop that was somehow based on it -- offers exactly the right metaphor to describe strategic affairs in the information age. "Battleship" does so by capturing the distilled essence of naval operations today: the hider/finder dynamic.

In its own abstract way, "Battleship" forces players to concentrate deeply on the business of "finding." Given his great confidence in aircraft carriers and submarines, President Obama should take careful note that the board game includes them, too, with the carrier being the game's largest and most vulnerable ship -- just as it is in the real world today, as the array of smart, high-speed weapons that have emerged in recent years pose mortal threats to these behemoths. The most valuable vessel in "Battleship" -- that is, the one that is hardest to find and hit -- is also the smallest combatant.
A-10 Warthog
Turn up the the volume. A little AC/DC and some A-10 action. Hmmm, hmmmm.

Schlong News
It is stories like this that remind you that you shouldn't mess with what you're given. In Turkey, a Woman Requests Legal Injunction For A Penis.

A transsexual living in Mersin who underwent surgery to become a woman has requested a change in regulations so that she can return to being a man by having a penis reattached to her body.

D.K., a 34-year-old originally from the eastern province of Van who describes herself as a believing Muslim, asked the Directorate of Religious Affairs whether it was religiously permissible to receive a penis transplant from a cadaver, but religious officials said it was impermissible unless the penis originally belonged to the transplant recipient.
Or this one: Britain's Youngest Sex Change Patient Wants To Reverse It. Hope they kept the little guy on ice. Or hope that Apple is working on the iDick.
Caffeine
Don't let Mayor Nanny hear about this. Supposedly too much caffeine is being blamed in the death of a 14 year old girl So Just How Much Caffeine Would It Take To Kill You?

The answer is hard to pin down, in part because it happens so rarely, but it's clearly a hell of a lot. In an email, Jack James, the editor-in-chief of the Journal of Caffeine Research, says that overdose for adults requires roughly 10 grams of caffeine. (People typically ingest just 1 to 2 mg/kg of caffeine per beverage.) A 2005 Forensic Science International article on two fatal caffeine overdoses in New Mexico pegs the figure closer to about 5 grams--an amount that would still require drinking more than 6 gallons of McDonald's coffee. Whereas a normal cup of coffee might bring the concentration of caffeine in your plasma to 2.5 to 7 mg/L, the two people who died in New Mexico--a woman who might've used caffeine to cut intravenous drugs, and a man whose family said he ingested a bottle of sleeping pills--both had concentrations 100 times higher. (A web application called "Death By Caffeine" uses a benchmark around 6 grams per hundred pounds of body weight to estimate death, but it's "for entertainment purposes only.")

So if a true caffeine overdose is so rare, why has caffeine--perhaps the most widely used drug in North America--been blamed for contributing to a handful of deaths over the years? Perhaps because it almost always works in concert with other far more nefarious factors such as alcohol or heart conditions. Indeed, the suit filed in California points out that Fournier suffered from Ehlers-Danlos syndrome. According to the autopsy report, the cause of death was a cardiac arrhythmia that the caffeine brought on. But the arrhythmia was also complicated by "mitral valve regurgitation in the setting of Ehrlers-Danlos syndrome," which affects collagen synthesis and thus multiple body systems, including the cardiovascular system.
The Great American History Puzzle
Give it a try you smart alec morons. The Great American History Puzzle. Where's Watson when I need him?
Doggeh Video
Tonight's ONT brought to you by:
What tranny? I didn't see no tranny.

Notice: Posted by permission of AceCorp LLC. Please e-mail overnight open thread tips to maet or CDR M. Otherwise send tips to Ace.

posted by CDR M at
10:48 PM
|
Access Comments