« Chicago Area Moron Gathering On Election Eve
|
Main
|
Top Headline Comments 11-2-12 »
November 01, 2012
Overnight Open Thread (11-1-2012) – Fleeing the Country Edition
That's right - I'm off to Germany next week for uh, business stuff yeah important business thingys and stuff. And of course it's purely coincidence that my parents will also be in Europe during the election along with all their assets.
So I may or may not be posting next week. Or returning. :-O
Ah who am I kidding - all the assets - the bass boat, the school bus, the silver dimes, vintage pr0n and the investment grade cubic zirconia - are still in the TN bunker. So I gotta come back for those.
Now is when all the training and lifestyle discipline starts paying off. Gotta stay focused for a just a few more days.
Obama's Reverend: All 'Whites Going to Hell'
Apparently electing a black president did NOT end racial hatred:
All white people are going to hell, longtime African-American civil rights advocate Rev. Joseph Lowery told an audience at a get-out-the-vote event held Oct. 27 in Georgia.

Lowery, who gave the benediction at the January 2009 inauguration of President Barack Obama, told the audience of up to 300 African-Americans "that when he was a young militant, he used to say all white folks were going to hell. Then he mellowed and just said most of them were. Now, he said, he is back to where he was," according to an Oct. 31 report in the Monroe County Reporter newspaper.
I wonder if he follows the one-drop rule for being hell-bound or if 50% honkitude is enough?
Now is the time for all good men to come to the aid of the party
Now is the time for all good men to come to the aid of the party
Now is the time for all good men to come to the aid of the party
5 Days!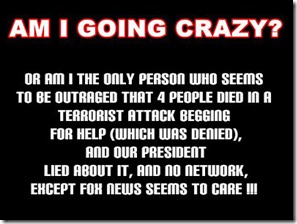 Big Libya Unclassified Docs Dump
I've got no time to go through it but hopefully one of you fine morons will be willing to put in some time and help break this scandal open.
Go here and start wading through.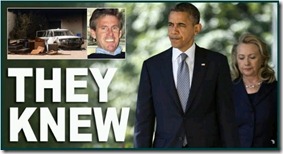 Now they're a distant second in the cola wars. Another victim of the Obama curse.
Pepsi CEO Indra Nooyi, in the job for about five years, was reportedly a huge Obama backer and behind the re-branding decision. Brilliant strategy: piss off half the country with your brand. I'd rather drink tap water than a Pepsi.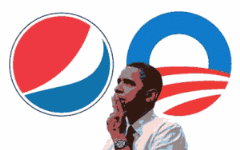 Why Doesn't George Lucas Love America?
Because I've been informed by many wealthy patriotsTM that paying more taxes is how you prove your love for the country. Yet Lucas betrayed this nation by shamelessly attempting to lower his taxes when he sold LucasFilms to Disney:
That Lucas struck a deal in 2012 may be no accident either, advisers say. Long-term capital gains tax from the sale of assets held more than one year are taxed at a rate of 15% for investors in the 25% income tax bracket or above (Lucas's level), and zero for investors in the 10% or 15% bracket. Those rates are set to jump to 20% and 10%, respectively in January. "He probably wanted to take advantage of the lower rate on long-term capital gain while it's certain," says Bill Smith, managing director at CBIZ MHM, a national accounting and professional services provider.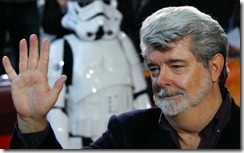 But the upside/downside of Disney Star Wars is that you do get an ewok Slash:
Can You Date Someone With Different Politics?
By and large it's liberals who are the ones who would never consider dating a <shudder> Republican.
Eight hundred miles from Ms. Davis's side, in Winston-Salem, N.C., Charles Rawlings is a neurosurgeon, attorney, deep-sea diver and published photographer. Like Ms. Davis, Dr. Rawlings, 53, is from Tennessee, and he is divorced with three children to whom he is devoted. He leads underwater photography expeditions when he isn't driving his daughter to cheerleading practice and representing patients in medical malpractice cases.

...Winston-Salem has offered slim pickings for a liberal thinker who says his new book, "It Really Is That Complicated," "grabs the reader and propels them through the exotic (and erotic) landscape that is the foundation for male/female relationships."

The city is "extremely conservative, politically and in its view on life," he says. There are plenty of eligible women, with one problem: "They could be Miss America or a member of Mensa, but as soon as they say 'I'm a Republican,' probably in five minutes we won't be talking."
Now I wouldn't want to date a true die-hard liberal just because it'd probably result in endless disagreements where I'm just being the asshole (as opposed to now where it's a manageable 61% :-)). But I would be open to a Democrat (if they mostly shared my values) just because for so many people being a Democrat is the easy default no-thinking position to avoid being Republican evil.
There is more to life than politics. There are shared interests and values. You might like the same music; admire the same principles; have similar attitudes towards what makes a person worthwhile.
And you might think the other person is cute.
It seems to me that it would be a shame to throw all that out the window over politics.
That said, I would have no desire to date Sandra Fluke, were I not married.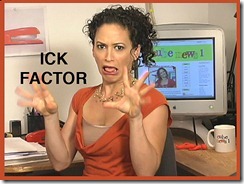 Levi's New Bad Idea Green Jeans
Made from 20% recycled plastic bottles:
Because the color of the plastic is retained through the recycling process, the denim apparel takes on a hue (which Levi's describes it as a "beautiful undertone") - presumably according to the color of plastic chosen for the particular garment, rather than a muddy mixture of the lot.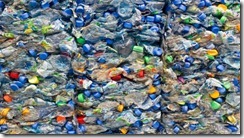 A burglar broke into an elderly man's home - but what he didn't count on was that 90-year-old Jay Leone was a former Sheriff's deputy and armed. After trying to kill Leone and getting shot for his troubles of course the burglar is now suing him:
The plaintiff/criminal suspect, Samuel Cutrufelli, allegedly kicked in the door of 90-year-old Jay Leone's California home. Leone was ordered not to move as Cutrufelli scoured the house for valuables.

After some time, Leone told the burglar that he needed to use the bathroom. But instead of a potty break, Leone went to retrieve his .357 revolver.

Leone allegedly emerged from the bathroom with the revolver and pointed it at the burglar. Cutrufelli then took the first shot and hit Leone in the cheek, reports CBS News. Leone, a former sheriff's deputy, returned fire as Cutrufelli begged for his life.

As Leone tells it, "I looked him straight in the eye. He says, 'Don't kill me. Don't kill me... I've got a daughter!' I said, 'F- you ... pow, pow, pow, pow!'"

While Leone hit Cutrufelli with three of the shots, the criminal suspect allegedly rushed Leone, wrestled him to the floor, and then tried to kill Leone with his own weapon. But when Cutrufelli pulled the trigger, his weapon was out of ammo.

Cutrufelli eventually escaped and called for medical treatment, claiming that he'd shot himself. However, police promptly arrested him for suspicion of burglary and attempted murder, reports CBS.

Perhaps smarting over being outsmarted by his 90-year-old victim, Cutrufelli filed a lawsuit claiming that Leone negligently shot him.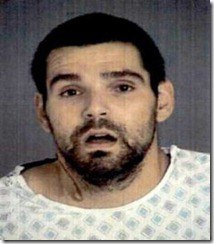 Yahoo group. That is all.
And my Twitter spew.
Tonight's post brought to you by Ponch: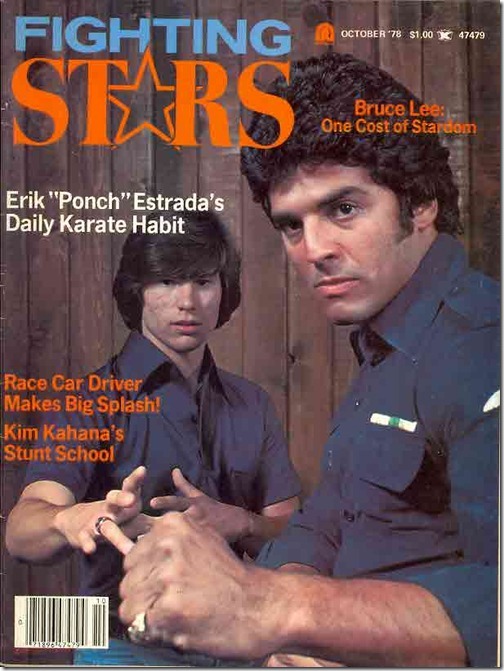 Notice: Posted by permission of AceCorp LLC. Please e-mail overnight open thread tips to maetenloch at gmail. Otherwise send tips to Ace.

posted by Maetenloch at
10:46 PM
|
Access Comments