« Sunday Morning Open Thread
|
Main
|
Sunday Football Thread »
October 28, 2012
Sunday Morning Book Thread 10-28-2012: Sudden Departures [OregonMuse]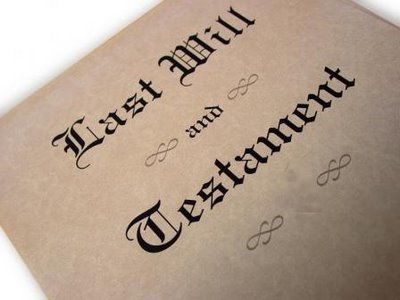 Good morning all. Yeah, I know I promised a Halloween thread, but it's been postponed for a week. Here is what happened: some of you may remember I missed a thread in late June when my father passed away and I had to go out of town to take care of business. Well, my mother's health has been slowly declining since then and late last Sunday, we received word from the hospice care that she too had passed away. So the next day I was (again) on a plane to take care of business and it was more complicated because with both parents now gone, the estate has to be settled. All my siblings (there are four of us) spent the week conferring with the mortuary people, banks, insurance companies, etc., and we also went through the house determining what we wanted, who would get it, and what we would donate to Goodwill. It was all completely amicable, but I sort of felt like a looter going through my parents closets and storage cabinets and drawers. Found some interesting stuff, though.
I got back from all of this just last night, so this thread is cobbled together with spare parts and duct tape.
Oh, and apparently in the last day or two before she died, Mom was quite talkative with the caregiver, probably because she knew her time was short. So afterwards we had a long meeting with her because we wanted to know what she said, some musty old closet doors were opened, and holy crap, a bunch of skeletons came dancing out, family secrets that had been hidden for decades. We're still reeling from what Mom said, some of which we can verify as true, but some we really don't have any corroborating evidence for, even though it would explain some of the dysfunctional stuff that has been going on in my family since the year 1. Is this normal? I wonder how often this happens, these time-delayed bombs being hurled from the grave? It almost sounds too soap opera-ish, like somebody just makes this stuff up, but this soap opera is now my life.
So I got nothing this week except for this:
What I'm Reading
Knox's Irregulars by J. Wesley Bush has been mentioned before on the book thread, and I've just started it. However, due to the events previously mentioned, I haven't made much progress. About the author:
I first got to know Mr. Bush's writing through his old blog "Le Sabot Post Moderne" way back in the "mid-naughties". His blog was so effective in its defense of a vigorous Christianity and an unashamed western civilization, that it was actually hacked at least once by islamist radicals.
And the book itself:
Knox's Irregulars is set in the 25th century, on a distant planet that humans have colonized. There are two groups of humans inhabiting the planet, the New Genevans, a small group of Reformed Christians and others living on the south end of the planet's continent. The other group is the Abkhenazi, a much larger people group, whose religion and politics could best be described as a cobbling together of New-Age spirituality, Islam, Marxism and Nazism.
...and the inevitable clash between the two. I got these quotes from two customer reviews on Amazon. The Kindle edition is only $2.99, and so as I keep saying, what are you waiting for?
From the Mailbag
Again, sorry for the delay in putting together the Halloween thread, which has been postponed. Thanks to those of you who have sent in suggestions. It's not too late for contributions, so if you could send me your favorite zombie/horror books, whether written by you or someone else, I'll see if I can incorporate it into or at least mention it on the thread.

As always, book thread tips may be sent to aoshqbookthread@gmail.com
So what have you all been reading this week?


posted by Open Blogger at
11:00 AM
|
Access Comments