« Rasmussen Wisconsin: 49-49
|
Main
|
Romney's "Significant" Speech on Economy in Iowa »
October 26, 2012
CIA ORDERED TO STAND DOWN DURING BENGHAZI ATTACK;
US SEALs KILLED IN ATTACK DISOBEYED ORDERS IN HEROIC EFFORT TO SAVE STEVENS & SMITH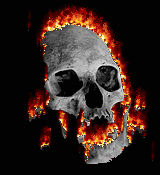 I hope you understand I don't mean anything bad by "disobeyed orders." I think their action casts doubt on the orders themselves.
The military was never ordered to act, and even the local CIA was ordered to stand down.
Stevens and Smith were literally left to fend for themselves, against a terrorist attack conducted by, what, 15-20 people (or more), all armed, including with mortars and RPGs.
Fox News has learned from sources who were on the ground in Benghazi that an urgent request from the CIA annex for military back-up during the attack on the U.S. Consulate and subsequent attack several hours later was denied by U.S. officials -- who also told the CIA operators twice to "stand down" rather than help the ambassador's team when shots were heard at approximately 9:40 p.m. in Benghazi on Sept. 11.

Former Navy SEAL Tyrone Woods was part of a small team who was at the CIA annex about a mile from the U.S. Consulate where Ambassador Chris Stevens and his team came under attack. When he and others heard the shots fired, they informed their higher-ups at the annex to tell them what they were hearing and requested permission to go to the consulate and help out. They were told to "stand down," according to sources familiar with the exchange. Soon after, they were again told to "stand down."

Woods and at least two others ignored those orders and made their way to the Consulate which at that point was on fire. Shots were exchanged. The quick reaction force from the CIA annex evacuated those who remained at the Consulate and Sean Smith, who had been killed in the initial attack. They could not find the ambassador and returned to the CIA annex at about midnight.

At that point, they called again for military support and help because they were taking fire at the CIA safe house, or annex. The request was denied. There were no communications problems at the annex, according those present at the compound. The team was in constant radio contact with their headquarters. In fact, at least one member of the team was on the roof of the annex manning a heavy machine gun when mortars were fired at the CIA compound. The security officer had a laser on the target that was firing and repeatedly requested back-up support from a Specter gunship, which is commonly used by U.S. Special Operations forces to provide support to Special Operations teams on the ground involved in intense firefights. The fighting at the CIA annex went on for more than four hours -- enough time for any planes based in Sigonella Air base, just 480 miles away, to arrive. Fox News has also learned that two separate Tier One Special operations forces were told to wait, among them Delta Force operators.

I've wondered about the Specter option before. It's the perfect plane for this sort of thing -- it loiters slowly over a target. It's heavily armored (for a plane). It's got huge guns for obliterating ground target.
One guy was aiming a laser on a ground target, painting it for a plane to see. To drop a bomb, to attack with very heavy machineguns.
But the laser itself is nothing, absolutely harmless.
So he sat up there on the roof, risking his life to paint a target with laser light, and no one bothered to send anything to hit that target.
Who Gave The Order To Let My Son Die? Asks Charles Woods, father of slain SEAL Tyrone Woods.
Woods continues: "Apparently even the State Department had a live stream and was aware of their calls for help. My son wasn't even there. He was at a safe house about a mile away. He got the distress call; he heard them crying for help; that's why he and Glen risked their lives to go that extra mile just to take care of the situation. And I'm sure that wasn't the only one received that distress call—you know, come save our lives … I'm sure that other people in the military, in the State Department, in the White House, received that same call that he would receive. And I'm sure that most military people would jump at the chance … to protect that life [and] not leave anyone behind."
Maybe they should arrest Charles Woods. He's engaging in dangerous speech.
Corrected: Tyrone's father is named Charles Woods, not Mark, as I mistakenly believed.