« Sunday Night NFL Thread
|
Main
|
Top Headline Comments 10-22-12 »
October 21, 2012
Overnight Open Thread (10-21-2012)
And another week begins. 
Study: Republicans More Informed than Democrats
In pretty much all areas.
In a scientific survey of 1,168 adults conducted during September and October of last year, respondents were asked not only multiple-choice questions, but also queries using maps, photographs and symbols. Among other subjects, participants identified international leaders, cabinet members, Supreme Court justices, nations on a world map, the current unemployment and poverty rates and war casualty totals.

In a 2010 Pew survey, Republicans outperformed Democrats on 10 of 12 questions, with one tie and Democrats outperforming Republicans on just 1 of the 12. In the latest survey, however, Republicans outperformed Democrats on every single one of 19 questions.
So maybe the Democrats should try being less 'reality'-based and watch more 'Faux News'.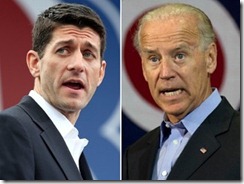 Does Physical Strength Influence Your Political Views?
Well according to this study it does if you're a man.
Dr Petersen and Dr Sznycer were investigating the idea that a person's political opinions might be aligned with his physical characteristics. The opinion in question was whether resources should be redistributed from the rich to the poor. The physical characteristic was strength.

.Dr. Petersen and Dr Sznycer found that, regardless of country of origin or apparent ideology, strong men argued for their self interest: the poor for redistribution, the rich against it. No surprises there. Weaklings, however, were far less inclined to make the case that self-interest suggested they would. Among women, by contrast, strength had no correlation with opinion. Rich women wanted to stay rich; poor women to become so.
Strength could be a proxy for testosterone levels or maybe this is just picking up a blue collar/white collar difference.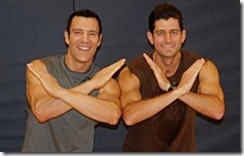 And Conservatives Are More Charitable Too Right?
Maybe not. A review of the 2006 study that claimed this found that they used a non-standard way to determine whether someone was liberal or conservative.
In 2006, Arthur Brooks made headlines with a provocative finding from his book Who Really Cares: despite stereotypes of liberals caring more about the poor, conservatives were purported to be more generous when it comes to giving to charities. These results stirred the political pot by taking "bleeding heart liberals" to task for their stinginess when it comes to their own money. . . . we demonstrate that these results are not robust, and appear to be driven by a non-traditional question wording for identifying liberals and conservatives. After correcting for this problem, there is no statistical difference between conservative and liberal giving, conditional on observable characteristics. Further, when we use partisanship rather than ideology to measure liberalism, there is no statistical difference in giving, regardless of whether we adjust for observable characteristics.
Rapers Being Rapey: French Reporter Sexually Assaulted in Cairo
Egypt is no place for women these days:
PARIS (AP) - A correspondent for France 24 TV was ''savagely attacked'' near Cairo's Tahrir Square after being seized by a crowd, the network said Saturday. It was the latest case of violence against women at the epicenter of Egypt's restive protests.

The news channel said in a statement that Sonia Dridi was attacked around 10:30 p.m. Friday after a live broadcast on a protest at the square and was later rescued by a colleague and other witnesses. France 24 did not give further details about the attack, but it said its employees were safe and sound, though ''extremely shocked,'' and that it will file suit against unspecified assailants.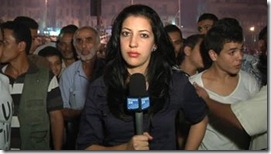 I still like Apple products but have never drunk the the kool-aid. If a better product comes out, I'm there.
I have fond memories of watching Benny Hill late night in the 80s. Since it ran on a UHF station that used it mostly to fill the hours after midnight, they were never scrupulous about censoring it (or much else). So occasionally you got to see real live boobies on TV. Good times, good times.
Sadly the show came to end mostly because it was considered a little too sexist for more sensitive times. However by today's standards it almost seems quaint.
At one point The Benny Hill Show aired in 140 countries. According to a documentary called Living Famously, John Howard Davies, the former head of entertainment at Thames Television, cancelled the show in 1989 because "...the audiences were going down, the programme was costing a vast amount of money, and (Hill) was looking a little tired." However, the story I've heard on other retro blogs is that the downfall of the show was due to UK viewers getting increasingly upset by the T-and-A jokes, which seems a bit odd given that Benny's theme was hardly anything new and scandalous. Either way, the cancelation seemed pretty low brow to me considering that it happened right after Benny attended a successful Cannes television festival and thought he was getting a new series from Thames.
You know a lot of life could use a matching Yakety Sax theme.
Weekly AoSHQ Commenter Standings
Top 10 commenters:
1 [425 comments] 'Billy Bob, pseudo intellectual' [59.67 posts/day]
2 [407 comments] 'Mirror-Universe Mitt Romney'
3 [371 comments] 'tasker'
4 [362 comments] 'logprof'
5 [351 comments] 'steevy'
6 [337 comments] '@PurpAv'
7 [335 comments] 'BCochran1981'
8 [334 comments] 'hold onto your seat'
9 [314 comments] 'Adam'
10 [309 comments] 'Evilpens'

Top 10 sockpuppeteers:
1 [180 names] 'Meremortal' [25.27 unique names/day]
2 [156 names] 'Adam'
3 [85 names] 'the clubfooted pegleg'
4 [62 names] 'logprof'
5 [56 names] 'Billy Bob, pseudo intellectual'
6 [54 names] 'The Political Hat'
7 [49 names] 'Obama's retirement planner'
8 [46 names] 'hold onto your seat'
9 [42 names] 'Grimacing  Joe  Biden'
10 [38 names] 'George Orwell what knows 47% got a fever and Uncle Sugar is the only cure'

The group. Yeah.
Where it's at - the Twitter
Tonight's post brought to you by GIs crossing the Rhine, March 1945: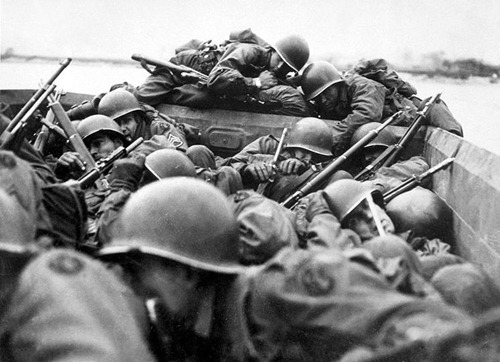 Notice: Posted by permission of AceCorp LLC. Please e-mail overnight open thread tips to maetenloch at gmail. Otherwise send tips to Ace.

posted by Maetenloch at
09:13 PM
|
Access Comments