« Obama Cites "Economist at the New York Times" For Evidence Romney's Jobs Plan Won't Work
|
Main
|
Saturday Morning Open Thread »
October 19, 2012
Overnight Open Thread
So the Obama Administration is pressing the meme that Romney is politicizing our national security. That's rich in light of the their own actions. The President Doth Protest Too Much.

this is the same administration that sent its national security advisor to Afghanistan to tell the commanders not to ask for more Marines. It is the same administration that set a politically-driven timeline for withdrawing surge forces from Afghanistan. It is the same administration that complained to journalists that the military was trying to "box the president in" during the Afghanistan review -- a very serious charge against the professionalism of our military. It is the same administration that excoriated its predecessor for under-resourcing the war in Afghanistan while it declined to provide the military either the troops or the time they said would be needed to win the war. It is the same administration that claims this president is uniquely courageous to have approved the raid on Osama bin Laden. It is the same administration that leaked highly classified information to try and portray the president as a decisive commander in chief. It is the same administration that is using the Joint Chiefs of Staff as political pawns by insisting they want no more money or weapons -- and banking on their professionalism not to call their commander in chief a liar. It is the same administration that has threatened to veto any reduction in the sequestration defense cuts -- cuts that Secretary Panetta and all of the Joint Chiefs of Staff have said will be devastating to our military power.
The Most Annoying Sound
Hmmmm. They left off SCOAMF off the list. What Is The Most Annoying Sound In The World?

Their top ten most irritating sounds, with links to audio files for the worst five (although we can't imagine why you'd want to listen):

1. A knife on a bottle
2. A fork on a glass
3. Chalk on a blackboard
4. A ruler on a bottle
5. Nails on a blackboard
6. A female scream
7. An anglegrinder (a power tool)
8. Squealing brakes on a bicycle
9. A baby crying
10. An electric drill
Book Titles
Heh. Bizarre Book Titles.

Boobadoodle by Rosy Sherry is out next month and promises to train readers in the elusive art of "scribbling absent-mindedly on a boob."
Music Video
A classic song done BSG style.
Animals Sexting
Now animals are getting into the sexting craze. Swiss Dairy Cows Send Texts When They Are In Heat. I'm sure the goats in the middle east are praying that their owners don't catch wind of this.
Random Plane Picture
Cuz I can.

h/t
Theo Spark
Public Schools Gone Awry
Teacher Accidently Sends Topless Pic To Students' IPads, Kids Suspended For Seeing It. What? Why are the kids suspended for this?

Joshua Troutt, 13, said he and three other students were playing a game on the iPad in class when one of the students pressed a button and a photograph of the teacher's partially bare chest was revealed.

"It's not our fault that she had the photo on there," Troutt said. "We couldn't do anything not to look at it, if it just popped up when he pressed the button. It was her fault that she had the photo on there. Her iPhone synched to it. She had to have pressed something to make all of her photos synch on there."
Doggeh Video
Bonus doggeh coverage: Test Your Dog Breed Knowledge.
Tonight's ONT brought to you by: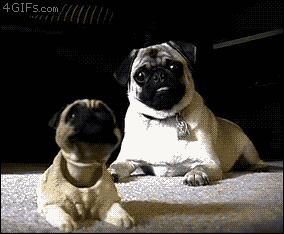 Notice: Posted by permission of AceCorp LLC. Please e-mail overnight open thread tips to maet or CDR M. Otherwise send tips to Ace.
PUT TEXT YOU WISH TO USE AS VISIBLE LINKING-LANGUAGE HERE
&topic=world_news">

posted by CDR M at
10:11 PM
|
Access Comments