« Update: Anti-Socialist Ad Will Be Pushed By $5-10 Million Ad Buy
|
Main
|
Stephanie Cutter's Gaffe Reveals Her True Beliefs »
October 11, 2012
Mother of Sean Smith, Slain in Benghazi Terrorist Attack, Demands Answers From Obama, Hillary, Biden;
Says They Lied To Her Face
Stef Cutter: Benghazi Only A Political Issue "Because of Romney and Ryan"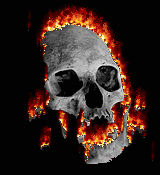 The most damning thing is that she says these people -- and Susan Rice -- personally lied to her.
She's not saying she got these lies from TV. They personally lied to her.
Susan Rice told her it was because of the YouTube video.
Quoting them:
"We're checking up on it. Trust me. Oh I love that one: Trust me."
"Don't give me any baloney that comes through with this political stuff," Pat Smith told CNN's Anderson Cooper Wednesday. Her son, Foreign Service Officer Sean Smith, was one of four Americans killed at the consulate in Benghazi on Sept. 11. "Just tell me the truth, what happened, and I still don't know."

Smith added, "The things they are telling me are just outright lies." U.N. Ambassador Susan Rice, she said, told her the attack was a result of protests around an anti-Muslim video. "I don't trust you anymore," she said of the administration. "You — I'm not going to say lied to me, but you didn't tell me and you knew."
Thanks to Countrysquire.
Huge Update: I'm looking for the cite on this. But Philip Klein, a great reporter, tweeted it. (Actually he retweeted it: Buzzfeed's @buzzfeedandrew caught it.)
I'm going to put into headline form:
Obama Spokeswoman Stefanie Cutter: Benghazi Only An Issue Because "Romney and Ryan" Made It One
Video Up: I'm not sure she keeps her job.
Doublin' Down: Cutter tweets:
"Romney has politicized Libya w/no plans of his own. POTUS' priorities are getting facts & bringing terrorists to justice."