« Sunday Morning Open Thread
|
Main
|
Sunday NFL Football Thread »
October 07, 2012
Sunday Morning Book Thread 10-07-2012: The Great Debate [OregonMuse]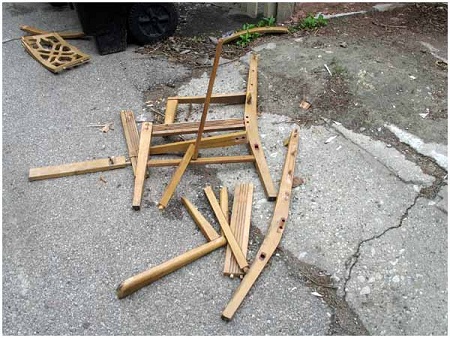 The Results of the Debate

(stolen from Bill Whittle on facebook)
Good morning morons and moronettes and welcome to the cantankerous, querulous, and hotly debated Sunday Morning Book Thread.


Nothing To Debate
Certainly not about the outcome. I haven't seen a drubbing like this since-- well, since the first Reagan-Mondale debate in 1984. It wasn't that Mondale was so masterful, but Reagan was clearly off his game. Reagan looked like the liberal caricature of Reagan: a confused, doddering old man, out of his depth and ignorant of everything. I was dismayed by this, but fortunately, he bounced back and did very well in the rematch. Ultimately, it didn't matter, because Reagan's victory over Mondale was so total and complete that today it's Mondale who is most remembered as a hapless boob.
Fun fact: Maybe some of you didn't know this, but as the famous Kennedy-Nixon debate was broadcast on both television and radio, those who saw the debate on television thought Kennedy won, but to those who listened to it on the radio, Nixon won. It's all in the power of the visual image.
Also, my estimation of debate moderator Jim Lehrer went up after I read his comments quoted in an earlier thread defending his "laissez-faire" (so to speak) approach to managing this week's debate. He's moderated so many of these debates that he's written a book about them. Also, according to his mini-bio on Amazon, Lehrer has written twenty novels, two memoirs, and three plays. I never knew this. I thought he was just a journalist. Has anyone ever read a novel or seen a play authored by Jim Lehrer?
Here's another book about the presidential debates.

What I'm Currently Reading
Run for it! by Tom Bender is a thriller that has two teenaged witness what appears to be a gangland slaying in the suburbs of Chicago in 1939. They are forced to run for their lives across the country to the East coast. It's a fast-paced, fun read. And the Kindle edition is only 99 cents, which makes it even better.
I've just completed Louis L'Amour's Last of the Breed. What a fine, well-written book, good to the very end. It's on my list of books that should have been made into movies, but haven't. Also, the last paragraph of the book suggests that L'Amour was anticipating a sequel, but unfortunately, there isn't one.
I finished Caliphate by Tom Kratman, an ePub freebie from Baen Books. It was OK, nothing really great.
I'm also working on Memoirs of Bernal Diaz del Castillo, which is a first-hand account of the Spanish conquest of Mexico and Central America as told by a soldier in Cortez' army. Several morons recommended it on earlier book threads, and it reads sort of like an adventure story. It's available for free in various eBook formats.
Books By Morons For Morons
Sometime moron commenter "John the Baptist" wants us all to know that his book has just been published: "Speaking Ill of the Dead: Jerks in Georgia History", which he thinks would go down well with the AoSHQ crowd. I am inclined to agree:
The lives of notorious bad guys, perpetrators of mischief, visionary--if misunderstood--thinkers, and other colorful antiheroes, jerks, and evil doers from history all get their due in the short essays featured in these enlightening, informative, books. Speaking Ill of the Dead: Jerks in Georgia History features 15 short biographies of nefarious characters, from wicked pirate Edward Teach to John Gatewood, a ruthless Confederate guerilla fighter during the Civil War.
Sounds like fun. History is full of jerks. In fact, JtB probably should have named it "Jerks, Douchebags and Ass Clowns", but I'm guessing the publisher probably wouldn't go for it.
As always, book thread tips may be sent to aoshqbookthread@gmail.com
This book thread is brought to you by: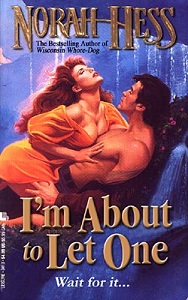 So what have you all been reading this week?


posted by Open Blogger at
11:02 AM
|
Access Comments