« Liveblogging the First Presidential Debate
|
Main
|
Post-Debate Cigarette Thread »
October 03, 2012
Overnight Open Thread (10-3-2012)
So Brazil is now registering 3-person civil unions:
A public notary in Brazil has registered a three-person partnership as a legally recognized civil union. Brazilians are waiting to see how other public officials treat the notary's action.

The notary, Claudia do Nascimento Domingues, who serves the city of Tupa, "said the move reflected the fact that the idea of a 'family' had changed. 'We are only recognising what has always existed. We are not inventing anything. For better or worse, it doesn't matter, but what we considered a family before isn't necessarily what we would consider a family today'."
And there are already 3-parent baby fertility treatments out there:
A fertility treatment which eliminates hereditary disease by engineering babies to carry healthy DNA from a third biological parent could be legalised next year.
Three is the future, baby - and my other baby!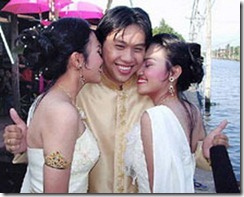 Woo Hoo: Foreign Investment in the US Surging
Why? Because for all of our problems which we continually beat ourselves up over - the rest of the world is still far more fucked up than we are. And their issues tend to be fundamental social ones that no one there is willing to talk about.
Of all the major economies in the world, the U.S. is doing the least poorly. Europe faces a colossal self-created currency disaster, Russia sees its energy-profits wither as the U.S. energy revolution unfolds, Brazil is still the perpetual country of the future, and both China and Japan have massive problems lurking beneath the surface as a trade war looms. For now, the U.S. will remain a relative beacon of stability and profit-and foreign investors recognize this.
So we have that going for us.
More on the Obama 'Phone Lady'
Well Elspeth Reeve doubled down on her claims that showing video of the phone lady is racist:
The point of the video - and the reason Drudge and Limbaugh hyped it - is to say, this is what Obama voters look like: black, poor, stupid, and after your money. The video's subject wasn't picked out because she "happens to be black," she was picked out because she is black. Lee Atwater, strategist for Ronald Reagan and George H. W. Bush, explained how this works way back in 1981 - better to talk about cutting taxes and bussing, because it's "a hell of a lot more abstract than 'Ni***r, ni***r.'" Of course, this Internet meme isn't all that abstract.
And Ann Althouse had one of her typical PC snits over the video which is why I suppose she is currently 'undecided' between Romney and Obama. She may have some conservative-ish opinions but her prejudices are straight orthodox liberal. In her heart she seems to be convinced that even reasonable and decent conservatives are all secret racists.
Feeling All Nervous and Stressed Out?
Then let Bob Ross feeding a baby squirrel sooth you.
Holocaust Remembrance Tattoos?
Perhaps well intentioned but generally a bad idea.
The 10 tattooed descendants interviewed for this article echoed one another's motivations: they wanted to be intimately, eternally bonded to their survivor-relative. And they wanted to live the mantra "Never forget" with something that would constantly provoke questions and conversation.
And Neo-neocon does not approve:
It seems repellent and almost ghoulish, a form of histrionic appropriation of another's suffering (and also a violation of the Jewish prohibition on tattooing the body), although on reading the entire article I could also see it as a form of love, and a desire to not let the world forget. But the world will forget-in fact, a great deal of the world has already forgotten, or never was outraged by the Holocaust in the first place.
Ultimately memories live on through people and the stories they tell - not ink on their skin.
(barring certain extreme situations such as the movie, Memento)
Introducing the Tactical Revolver Shotgun
Yeah it's impractical and probably heavier than an auto - but it does look pretty cool.

How To Turn Your Spare Pennies into a Nice Ring
As a kid I used to melt pennies - the copper-shelled zinc ones - all the time on the kitchen stove. With just another tool or two I could have been smelting my own jewelry. Or bullets and blades.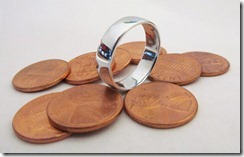 Teh Tweet!
Yahoo group. That is all.
Tonight's post brought to you by how I always envisioned the Maeten-lair: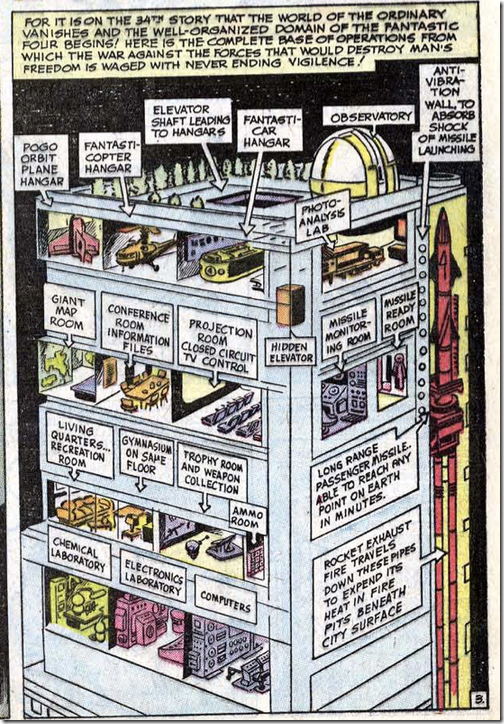 Notice: Posted by permission of AceCorp LLC. Please e-mail overnight open thread tips to maetenloch at gmail. Otherwise send tips to Ace.

posted by Maetenloch at
10:25 PM
|
Access Comments