« The Tape Thread
|
Main
|
Top Headline Comments 10-3-12 »
October 02, 2012
Overnight Open Thread (10-2-2012)
Mitt Romney and Disrespectin' the Garbage Man
Well based on the ad made by the AFSCME we're supposed to believe that Romney doesn't understand the lives of garbage collectors (and probably despises them too) because he never hugged or fist bumped the guy who used to pick up his trash in CA.
So the new narrative is that he's just a sheltered patrician who wouldn't know a 65-gallon PDE bin from a Boss Corinthian leather tissue box.
But clearly the AFSCME never read Romney's own autobiography (p. 251) where he talks about WORKING AS A GARBAGE MAN as NRO's Charles Cooke pointed out:
During my campaign for governor, I decided to spend a day every few weeks doing the jobs of other people in Massachusetts. Among other jobs, I cooked sausages at Fenway Park, worked on asphalt paving crew, stacked bales of hay on a farm, volunteered in an emergency room, served food at a nursing home, and worked as a child-care assistant. I'm often asked which was the hardest job - it's child care, by a mile.

One day I gathered trash as a garbage collector. I stood on that little platform at the back of the truck, holding on as the driver navigated his way through the narrow streets of Boston. As we pulled up to traffic lights, I noticed that the shoppers and businesspeople who were standing only a few feet from me didn't even see me. It was as if I was invisible. Perhaps it was because a lot of us don't think garbage men are worthy of notice; I disagree - anyone who works that hard deserves our respect. - I wasn't a particularly good garbage collector: at one point, after filling the trough at the back of the truck, I pulled the wrong hydraulic lever. Instead of pushing the load into the truck, I dumped it onto the street. Maybe the suits didn't notice me, but the guys at the construction site sure did: "Nice job, Mitt," they called. "Why don't you find an easier job?" And then they good-naturedly came down and helped me pick up my mess.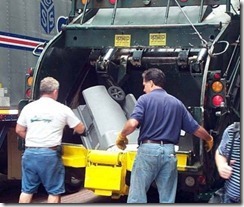 And now you know....the rest of the story.
And what a filthy sack of scumbag liars the AFSCME are.
The Tea Party Was Caused by Bad Toilet Training?
Well that's the thesis of a paper published on the NIH web site. Apparently believing in more liberty and smaller government is just a sign of anal stage trauma.
The Psychohistorical Roots of the American "Tea Party" Movement

Abstract

Extreme resistance to governmental taxation and authority is derived, according to Freud's theory of anal characterology, from premature and harshly coercive toilet training, in which a child is forced unfairly and against its will to surrender the products of his eliminations (which represent money, among other things, in the unconscious) to parental authority. Among these individuals anal eroticism plays a significant role in the psychogenesis of paranoia and conspiracy theorizing, which may represent a defense mechanism erected against repressed fears of passive submission.
This could be some satire that snuck through the 'layers of fact-checkers' or maybe it's for real. It's so hard to tell these days.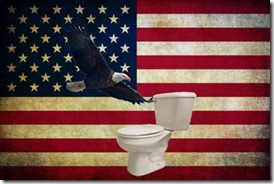 PJ O'Rourke: A Cool and Logical Analysis of the Bicycle Menace
I believe he wrote this essay in the 70's but his analysis still holds up today.
3. Bicycles are unsafe

Bicycles are top-heavy, have poor brakes, and provide no protection to their riders. Bicycles are also made up of many hard and sharp components which, in collision, can do grave damage to people and the paint finish on automobiles. Bicycles are dangerous things.

Of course, there's nothing wrong, per se, with dangerous things. Speedboats, racecars, fine shotguns, whiskey, and love are all very dangerous. Bicycles, however, are dangerous without being any fun. You can't shoot pheasants with a bicycle or water-ski behind it or go 150 miles an hour or even mix it with soda and ice. And the idea of getting romantic on top of a bicycle is alarming. All you can do with one of these ten-speed sink traps is grow tired and sore and fall off it.

Being dangerous without being fun puts bicycles in a category with open-heart surgery, the war in Vietnam, the South Bronx, and divorce. Sensible people do all that they can to avoid such things as these.
As the Guest of Honor at the 1962 World Science Fiction Convention Theodore Sturgeon told this story of how Robert Heinlein once helped him overcome severe writer's block:
"I went into a horrible dry spell one time. It was a desperate dry spell and an awful lot depended on me getting writing again. Finally, I wrote to Bob Heinlein. I told him my troubles; that I couldn't write-perhaps it was that I had no ideas in my head that would strike a story. By return airmail-I don't know how he did it-I got back 26 story ideas. Some of them ran for a page and a half; one or two of them were a line or two. I mean, there were story ideas that some writers would give their left ear for. Some of them were merely suggestions; just little hints, things that will spark a writer like, 'Ghost of a little cat patting around eternity looking for a familiar lap to sit in.'

This mechanical, chrome-plated Heinlein has a great deal of heart. I had told him my writing troubles, but I hadn't told him of any other troubles; however, clipped to the stack of story ideas was a check for a hundred dollars with a little scribbled note, 'I have a suspicion your credit is bent.'

It is very difficult for words like 'thank you' to handle a man that can do a thing like that."
$100 in the 1950's would be worth around $800 today.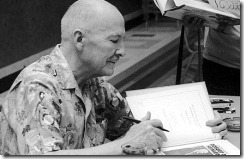 But more right than he knew.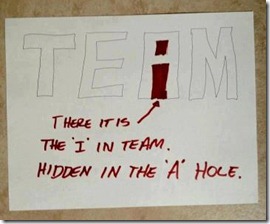 Teh Tweet!
Tonight's post brought to you by supple lady suits: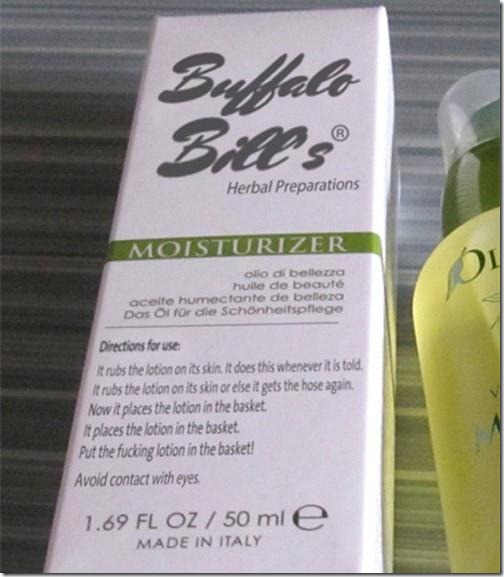 Notice: Posted by permission of AceCorp LLC. Please e-mail overnight open thread tips to maetenloch at gmail. Otherwise send tips to Ace.

posted by Maetenloch at
10:22 PM
|
Access Comments